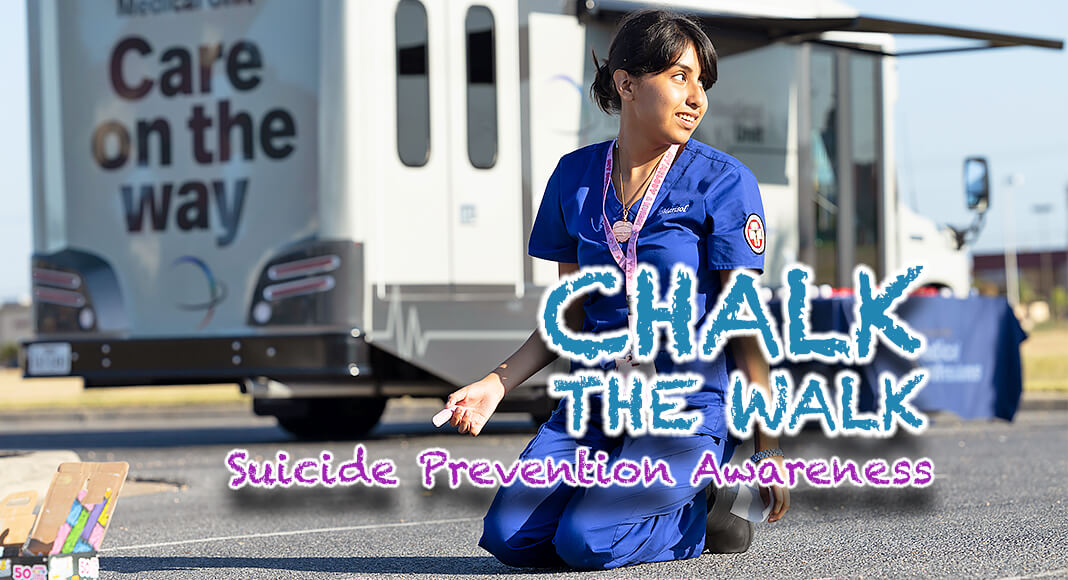 Mega Doctor News
Suicide is a serious public health problem and a leading cause of death in the United States, responsible for more than 48,000 deaths in 2021, according to the Centers for Disease Control and Prevention, which averages to about one death by suicide every 11 minutes.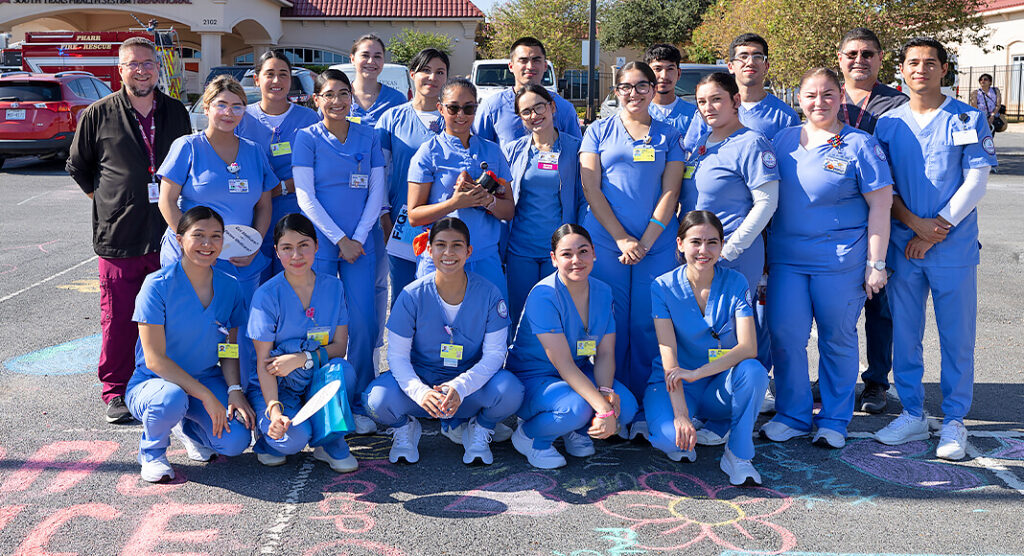 There is no single reason that causes people to take their own life as several factors and life events can contribute to the risk of suicide. However, about 90% of people who die by suicide have a mental health disorder such as depression, bipolar disorder, anxiety, schizophrenia or substance use disorder, according to Suicide Awareness Voices of Education.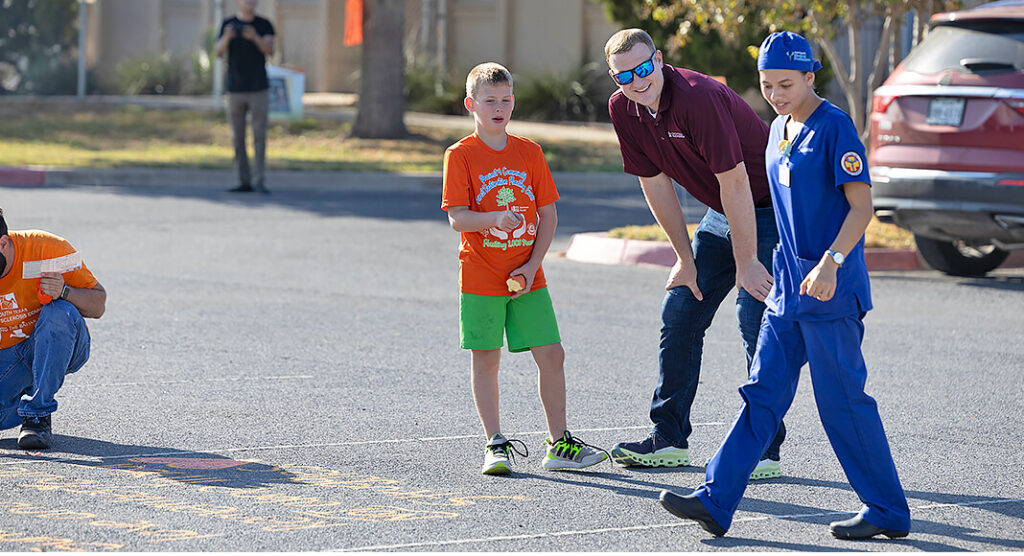 Knowing how to help someone experiencing suicidal thoughts can be a challenge, but South Texas Health System Behavioral is helping to inspire suicide prevention efforts through an event remembering those lost to suicide and encouraging the community to spread messages of hope and inspiration to those who may be struggling with mental health issues or suicidal ideation.
During the facility's second annual Chalk the Walk event on Saturday, September 9, from 9 to 11 a.m., community members will have the opportunity to "chalk up" the main parking lot and driveways around STHS Behavioral with words of comfort and optimism. In addition, the route will feature photos of inspirational messages submitted to South Texas Health System by local businesses, schools and organizations prior to the event.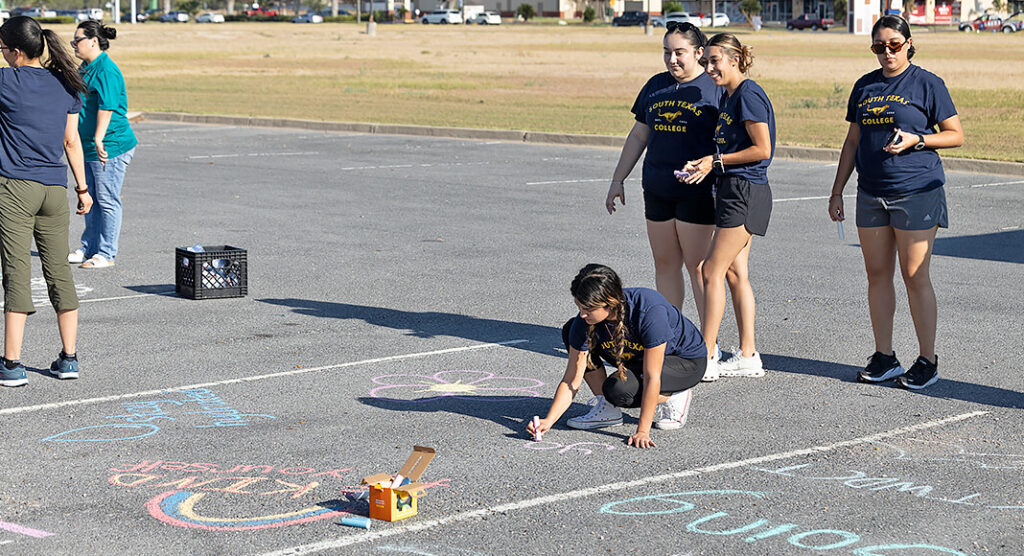 "Every community member plays a role in helping prevent suicide. Along with learning how to identify warning signs and opening the lines of communication for frank conversations about suicide with those who you suspect may be struggling, creating positive and supportive social relationships and strong community connections can help dampen the effects of risk factors in people's lives," says Tom Castañeda, System Director of Marketing & Public Relations, South Texas Health System. "STHS Behavioral's Chalk the Walk event is a great way to create community connectedness by bringing Valley residents together to help spread the important message that you are not alone. Throughout our communities, there are more people than you might think who are willing to lend an ear and a hand to help you. This event proves that!"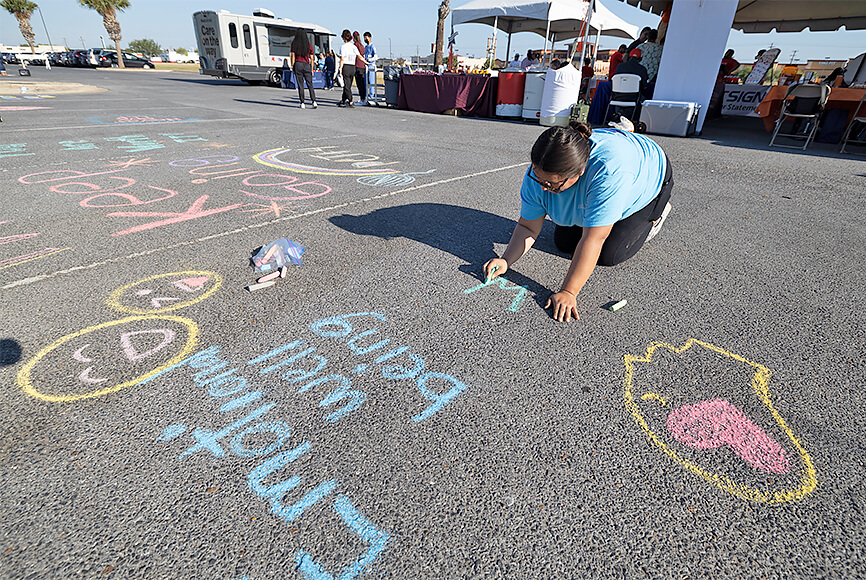 In addition to the walk of remembrance and chalk messaging activities, the event will also feature a "You Are Not Alone" community fair which will highlight local organizations and resources available to assist those with mental health and wellness concerns.
For more information on this year's Chalk the Walk, please visit the STHS Facebook Events page. If you'd like to submit your messages of hope and inspiration prior to the event, please call the STHS Marketing Department at (956) 388-2020 or email STHSMarketing@uhsinc.com.
If you or someone you know is struggling, help is available 24/7 by calling the STHS Behavioral Referral and Assessment Department. For a confidential assessment, call (956) 388-1300. If you are experiencing a mental health crisis, call the National Suicide and Crisis Lifeline at 988.