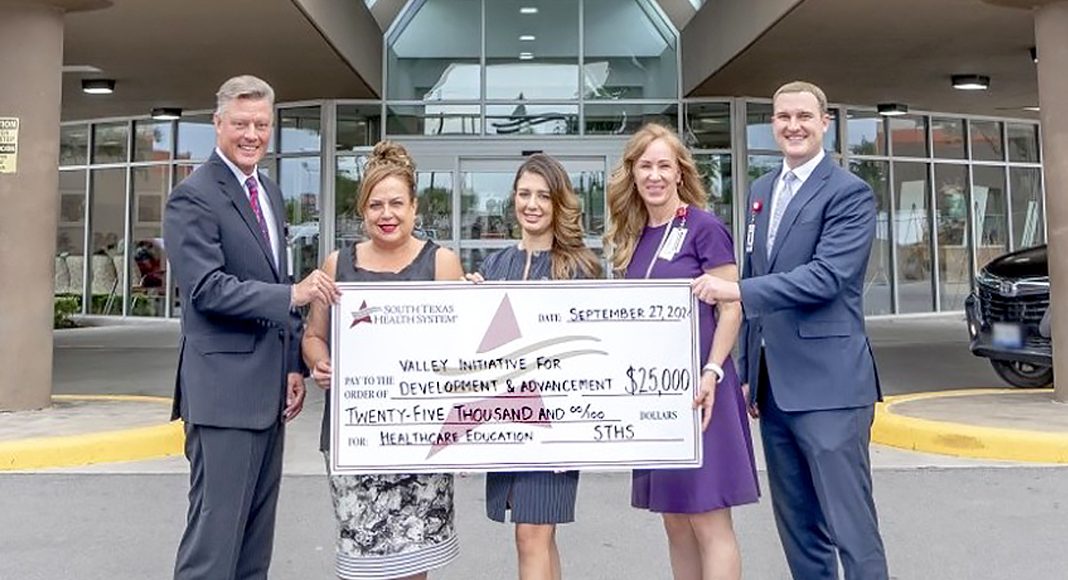 Mega Doctor News
From helping patients diagnose, treat and manage disease providing important education on health concerns impacting people, public health plays a vital role in ensuring the overall health and wellbeing of entire communities. The ongoing pandemic has only shined a spotlight on public health and the demand for skilled public health professionals.
To help meet the demand for healthcare workers in the Rio Grande Valley, South Texas Health System (STHS) has awarded Valley Initiative for Development and Advancement (VIDA) a grant award in the amount of $25,000 to fund a mentorship program for VIDA students pursuing careers in nursing and allied health professions.
"We are immensely thankful to STHS for awarding VIDA this grant opportunity and recognizing the importance of enhancing equitable education opportunities for student success in healthcare careers," said Felida Villarreal, VIDA's Executive Director.
According to the Texas Center for Nursing Workforce Studies, there is a shortage of approximately 6,000 nurses across the Rio Grande Valley, and the shortage is not projected to decrease through 2032.
Historically, VIDA serves an average of 500 students annually, of which more than half pursue healthcare careers such as licensed vocational nursing, registered nursing, diagnostic medical sonography, emergency medical sciences, occupational therapy, respiratory therapy, radiography, medical billing & coding, surgical technology, and more. Through this collaboration, VIDA will enhance workforce development by supplementing its students' coursework with specialty workshops and industry expertise from South Texas Health System leaders across its 11 facilities, as well as mentorship opportunities with STHS staff members.
"South Texas Health System is dedicated to meeting the healthcare needs of our ever-growing community. This partnership with VIDA will allow us to help not only meet the critical demand for healthcare workers in the Rio Grande Valley, but also strengthen the overall healthcare workforce by providing additional learning opportunities, including hands-on training, at our facilities," says Kennetha Foster, Chief Nursing Officer, South Texas Health System. "VIDA students pursuing careers in healthcare will get to witness first-hand what life is like in the hospital setting and learn from seasoned professionals who've lived through the greatest healthcare challenge of our generation.