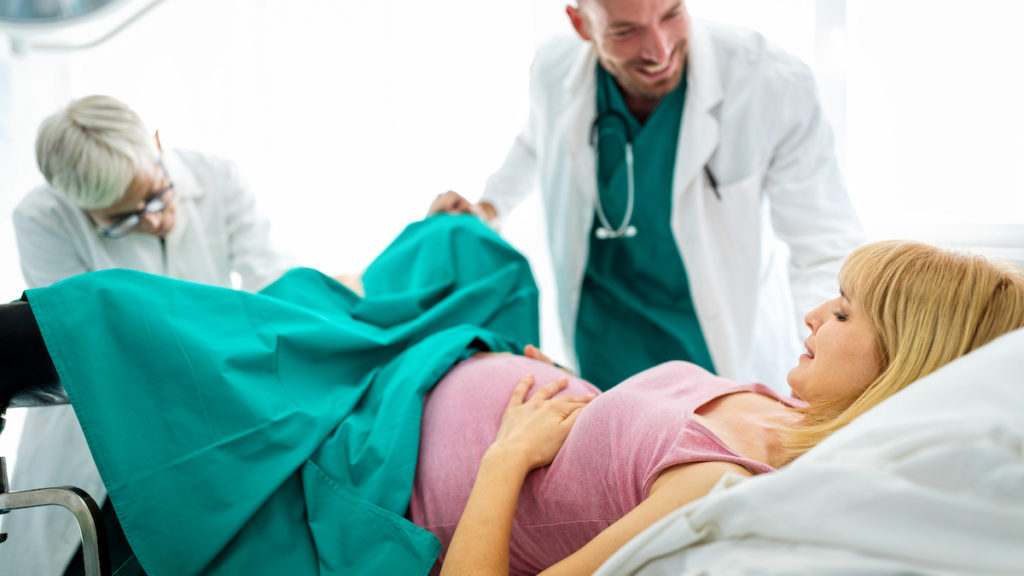 Mega Doctor NEWS
For expectant mothers, planning for childbirth requires making many important decisions, including who to entrust their care during and after their pregnancy. For the women of the Rio Grande Valley, they can rest assured they will receive nationally recognized care at South Texas Health System Edinburg.
The hospital, home to The Women's Corner at South Texas Health System Edinburg, has been selected among Newsweek's Best Maternity Hospitals for 2021. The news magazine collaborated with The Leapfrog Group, a nonprofit organization that reports on the safety and quality performance of U.S. healthcare, to determine the list of facilities that meet Leapfrog's high standards for safety and quality for maternity care.
"It's truly an honor to be recognized by Newsweek and Leapfrog for our maternity services at The Women's Corner at South Texas Health System Edinburg. The hospital prides itself on providing nationally recognized compassionate care to all of our patients, including expectant mothers," says Lance Ames, Chief Executive Officer of South Texas Health System Edinburg and South Texas Health System Children's. "We're unwavering in our commitment to excellence through innovation and advanced technology while providing superior healthcare services, and this recognition only motivates us to continue to be the Valley's healthcare leader­."
In all, Newsweek named 217 facilities in 36 states to the list, with STHS Edinburg the only facility in the Rio Grande Valley and South Texas to make the cut. To be considered, hospitals had to demonstrate that they meet Leapfrog's standards for the following measures: early elective delivery; nulliparous, term singleton, vertex cesarean sections, episiotomy; newborn bilirubin screening prior to discharge; and appropriate deep venous thrombosis prophylaxis in women undergoing cesarean delivery.
"The team at The Women's Corner works tirelessly each and every day to make the overall patient experience as smooth and stress-free as possible. Our team prepares expectant mothers during the early stages of their pregnancy through our English and Spanish childbirth classes, and helps them make all delivery arrangements ahead of their due date. In addition, we ensure expectant mothers receive the highest quality care when they're admitted and after their delivery," says Yvonne Garza, BSN, RNC-MNN, Director of the Women's Corner at South Texas Health System Edinburg. "This recognition serves as a testament to those efforts as we work to exceed the national benchmarks in quality care and patient safety."
This is the latest recognition for the maternity services at South Texas Health System Edinburg and The Women's Corner, which opened in 2014. The hospital has been a Healthgrades Five-Star Recipient for C-Section Delivery for six years in a row (2015-2020). Additionally, Healthgrades has named the STHS Edinburg among the Top 10 percent in the nation for patient safety and awarded the facility its Patient Safety Excellence Award for two years in a row (2019-2020).
For more information on the Newsweek announcement, visit Best Maternity Care Hospitals 2021 (newsweek.com).