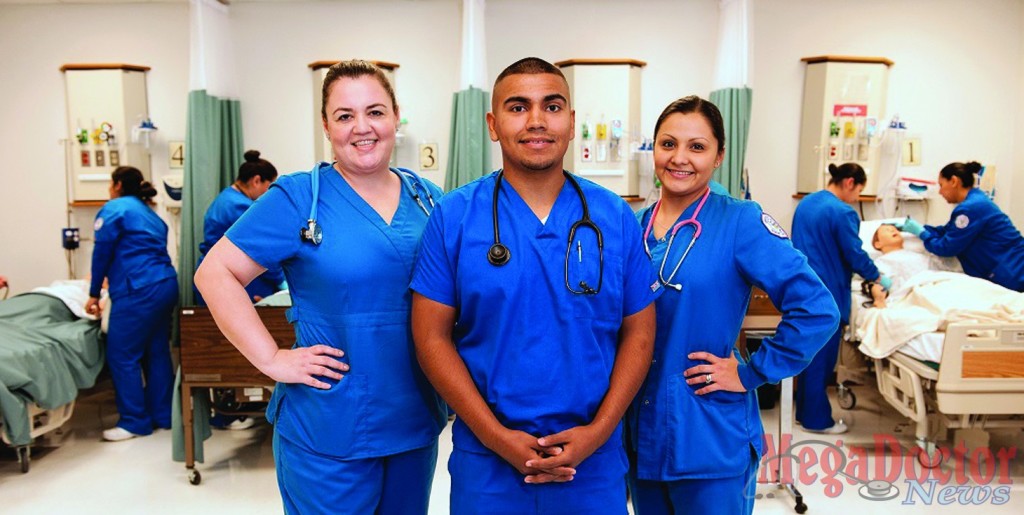 - Advertisement -

Mega Doctor News – 
McAllen, TX (July 2015) – The Vocational Nursing Program at South Texas College reached an important milestone with the celebration of its 20th anniversary. Students, faculty, staff, and the general public were invited to celebrate the past two decades at an anniversary ceremony on July 17 at the Nursing & Allied Health Campus in McAllen.
Over the past 20 years, the Vocational Nursing Program has positioned itself as a leader in higher education, offering a competitive three-semester certificate that includes intensive classroom instruction and related clinical practice. Students are trained in the four basic areas of healthcare including adults, mothers and newborns, children, and the elderly.
"Our program's successes come from hard working students who have a passion for humanity and the desire to learn all areas of nursing," said Daphine Mora, Vocational Nursing Program chair. "We want our students to be as versatile and marketable as possible upon graduation."
Graduating over a thousand nurses into high-paying and rewarding careers since its creation, the Vocational Nursing Program continues to fulfill the growing demand for healthcare workers in the Rio Grande Valley and beyond. A 2014 National Bureau of Labor Statistics report shows the need for licensed vocational nurses will increase by 24% by the year 2022, faster than twice the national average.
"The goal of all our programs is to provide the community with safe and qualified healthcare practitioners," said Melba Treviño, interim dean of Nursing & Allied Health. "I believe we have exceeded that goal. Our Vocational Nursing Program produces licensed vocational nurses and puts them on a path to become registered nurses and to further explore advanced opportunities in the nursing field."
After receiving accreditation in 1995, the Vocational Nursing Program offered classes at various locations in Edinburg and McAllen before moving to the state-of-the-art Nursing & Allied Health Campus. Since then, it has expanded its reach to the Mid-Valley Campus in Weslaco and Starr County Campus in Rio Grande City.
For additional information on the Vocational Nursing Program and the 20th anniversary ceremony, contact Faculty Secretary Suzy Castellanos at (956) 872-3011.  MDN