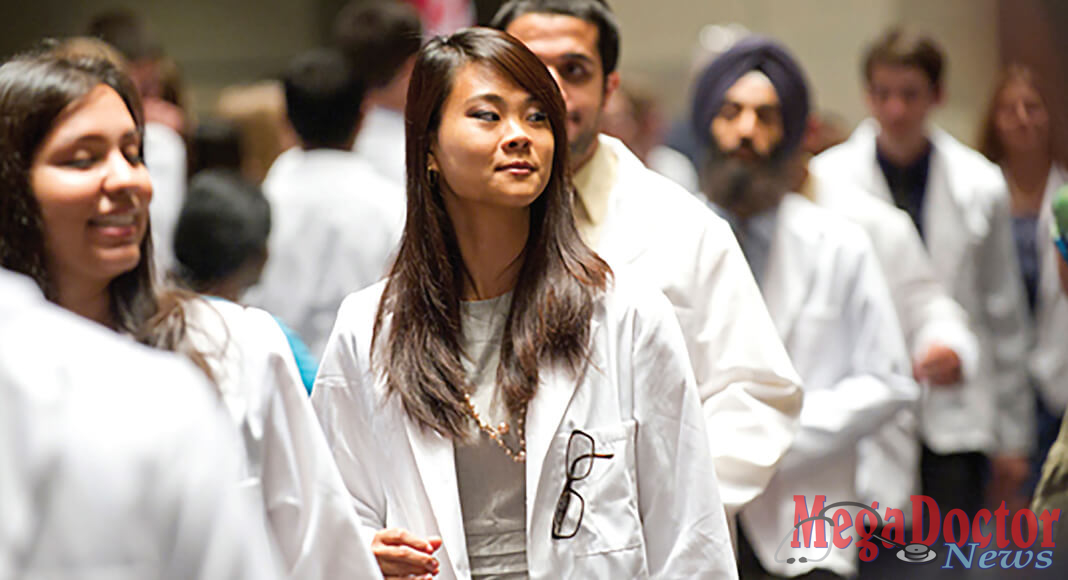 Mega Doctor News
RIO GRANDE VALLEY, TEXAS – The University of Texas Rio Grande Valley School of Medicine will welcome its third class of students into the medical profession with a White Coat Ceremony, 10 a.m. Saturday, July 28, at the Performing Arts Center at Harlingen Consolidated Independent School District (CISD), 3217 West Wilson Road in Harlingen.
This year's keynote speaker is Dr. John E. Prescott, M.D., chief academic officer for the Association of American Medical Colleges. Students from Harlingen CISD will participate in the ceremony, further strengthening ties between the School of Medicine and the communities it serves.
The Arnold P. Gold Foundation started the White Coat Ceremony in 1993 to welcome new medical students to the healthcare profession. Almost all medical schools in the United States today, as well as schools for other healthcare professions, perform such ceremonies, which serve as a rite of passage for medical students.
Each student, carrying a white coat, walks across the stage and the school leadership helps them don the white coat for the first time.
In addition to the robing ceremony, students also will take the Hippocratic Oath, which acknowledges their primary role as caregivers.
The ceremony will be available via live stream at http://www.utrgv.edu/live