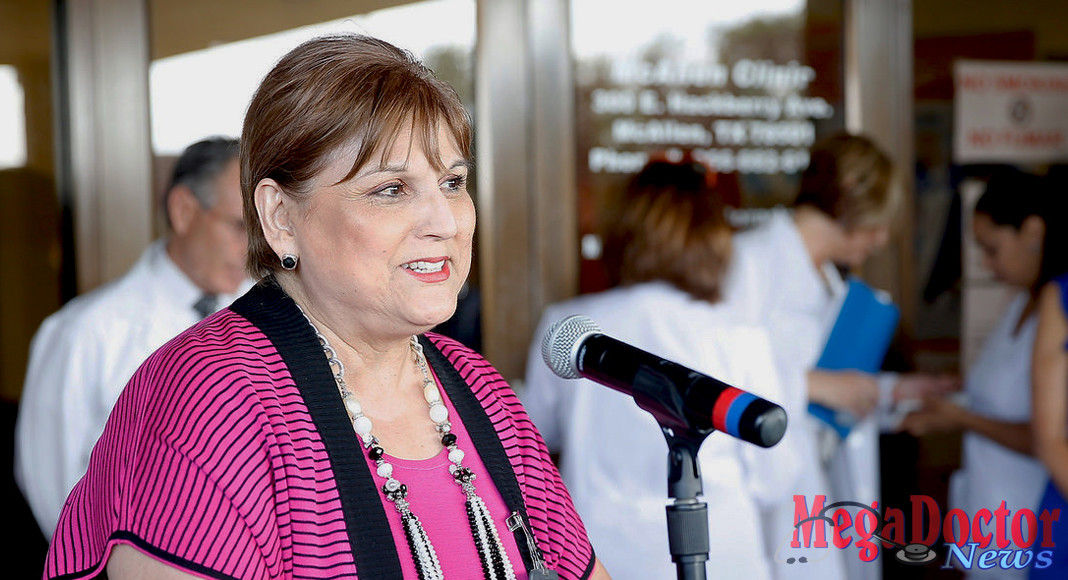 Mega Doctor News
By Jennifer L. Berghom
RIO GRANDE VALLEY, TEXAS –2016 The University of Texas Rio Grande Valley's nursing programs have received full accreditation from the Commission on Collegiate Nursing Education (CCNE).
The CCNE is a national accreditation agency recognized by the U.S. Secretary of Education that reviews undergraduate, graduate and residency programs in nursing. It is a voluntary, self-regulatory process in which programs undergo peer reviews. Full accreditation means that the nursing programs meet or exceed standards accepted by nursing education programs throughout the country.
UTRGV and all of its programs are accredited through the Southern Association of Colleges and Schools, (SACS), but the CCNE accreditation for the nursing programs adds another level of prestige to those programs.
"I think it gives us a level of parity with other programs in the United States that are also nationally accredited," said Dr. Carolina Huerta, director of the UTRGV School of Nursing. "It shows to the community, to whomever is interested in our programs, that we have certain standards that we meet that are above and beyond those set forth by the state board of nursing."
This accreditation covers UTRGV from December 2015 through 2021. The School of Nursing in the UTRGV College of Health Affairs is eligible for another five-year accreditation once it completes and submits a compliance report to the CCNE by December 2017.
Huerta said the nursing programs at UTRGV legacy institution UTPA had been accredited by the CCNE since 1998. However, because UTRGV is a new institution, it had to go through the entire accreditation process again.
Huerta said legacy nursing programs from UT Pan American and UT Brownsville also had been accredited through agencies other than the CCNE since 1978.
"It's a good thing that we did seek accreditation," she said. "We were able to show the accrediting agency that we have excellent programs."
Huerta said she and those involved in the accreditation process are relieved to receive the accreditation, since the School of Nursing, to her knowledge, was the only program within the College of Health Affairs that had to go through the entire accreditation process again. She and others involved in the process are confident UTRGV's nursing programs will receive the five-year extension.
It was especially gratifying that the CCNE gave accreditation retroactively through December 2015, when UTRGV had its first graduating class, Huerta said. Otherwise, graduates of the Master of Science in the Family Nurse Practitioner program would not have been able to receive certification unless they graduated from an accredited program.
"This accreditation indicates to the university and to the community that our School of Nursing has goals, a mission and a vision that are congruent with the university, and that we are in step with what the university is all about," Huerta said. MDN