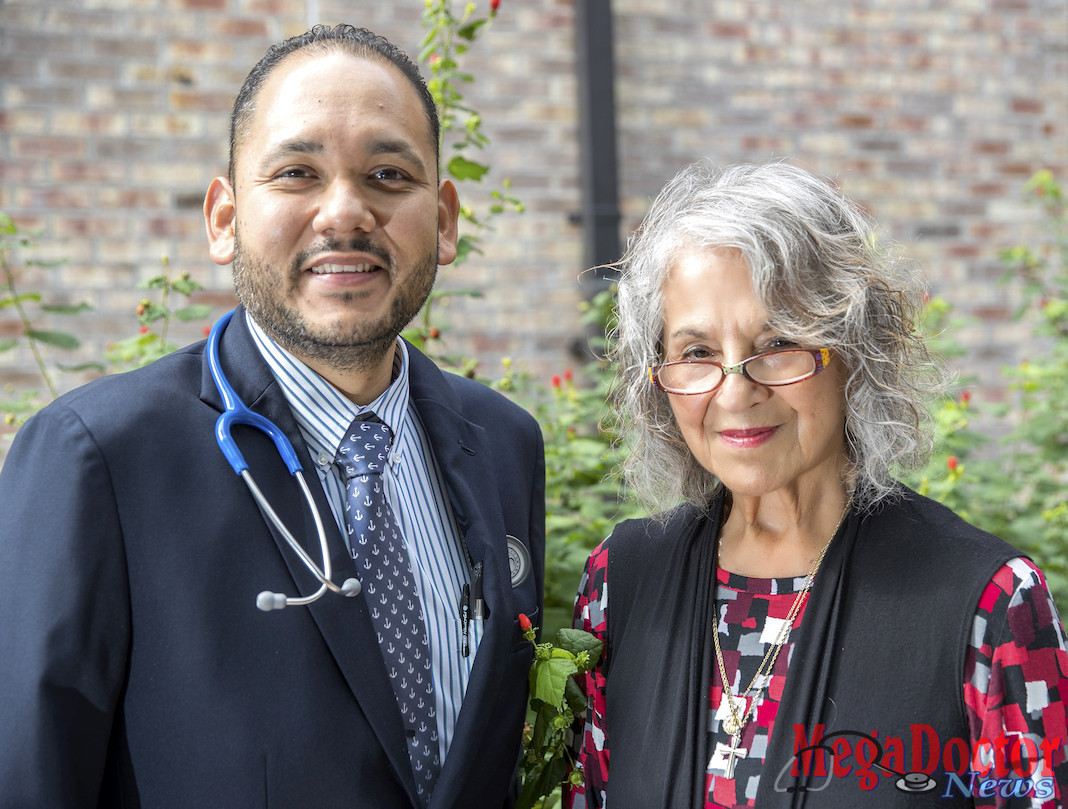 Mega Doctor News
By Cheryl Taylor
RIO GRANDE VALLEY, TEXAS – NOV.-2016 – Eight UTRGV students have earned the university's first ever post-master's Psychiatric-Mental Health Nurse Practitioner (PMHNP) certification, awarded by the School of Nursing in the College of Health Affairs.
"We are so pleased to see our first cohort complete their training, and now be ready to fill the tremendous need in this specialty," said Dr. Eloisa Taméz, professor of graduate nursing education.
In January 2015, Taméz and her co-principal investigator, Dr. Mary Diaz, associate professor of nursing education, started developing the PMHNP program with a $142,367 grant awarded by the Valley Baptist Legacy Foundation.
"The generosity of Valley Baptist Legacy Foundation enabled us to design the curriculum and launch the program in August 2015 with the inauguration of UTRGV," Taméz said.
An online, three-semester program, fully accredited by the Commission on Collegiate Nursing Education (CCNE), the course requires students to spend a large portion of their time in clinical applications.
Student Hermes Mendoza already has secured employment in his new capacity, with Dr. Francisco Torres at JNC Behavioral Services in Brownsville, where he did his clinical hours. He will work a half day at the Brownsville clinic, and then a half day with Dr. Torres' in-house patients at the recently opened Palms Behavioral Clinic in Harlingen.
Mendoza began his healthcare career in 2006 at Valley Baptist Medical Center – Harlingen, with an associate's degree in surgical technology from Texas State Technical College.
"I love Valley Baptist," he said. "I've been there for 10 years, in various capacities."
After three years in the operating room, however, he realized he wanted to have more patient interaction. His next step was to go for the Bachelor of Science in Nursing (BSN) program at UT Brownsville; he graduated in 2012.
"As an RN (registered nurse), I was working in open heart ICU (intensive care unit) and neurology/stroke ICU at Valley Baptist, and I liked it and all my colleagues," he said. "But after a while, I felt again that it was time to open myself up to more possibilities."
Mendoza maintained employment as an ICU nurse while he continued his education, and in 2014 earned a Master of Science in Nursing (MSN) from UTB.
When he heard about the PMHNP certification being initiated at UTRGV, Mendoza was drawn to the program, in part because he likes working closely with patients. Further, he feels he has learned good critical-thinking skills and is confident in patient assessment and planning. He said he knows those skills will serve him well in mental health work.
"Nurses need to have social skills and coping skills, and that is where teaching comes in," Mendoza said. "I think nurses are natural teachers, and if I am not teaching and sharing information in my work, then I am not working to my full capacity."
NPs IN DEMAND NATIONWIDE
Taméz said the need for nurses with the psychiatric mental health specialty is a critical problem across the country. With the addition of UTRGV, the PHMNP program is now offered at five Texas institutions, and the UTRGV program is the only one south of San Antonio.
According to the American Association of Nurse Practitioners (AANP), more than 222,000 nurse practitioners are licensed in the United States. Of those, only 3 percent are family psychiatric-mental health NPs.
"This area of healthcare is greatly underrepresented in our region," Taméz said. "Having PMHNPs will enable community-based clinics to expand their services to all Valley residents, including the high-need demographic of adolescents."
Mendoza feels the PMHNP program has given him a superb learning experience in both academic instruction and valuable hands-on application.
"I entertained another option that would have taken me to El Paso, but after careful consideration, I knew this was the path for me to follow," he said. "Now, a year later, I know I made the right decision."
The UTRGV School of Nursing now has admitted nine candidates into the second PMHNP cohort, which will complete the program in May 2017.