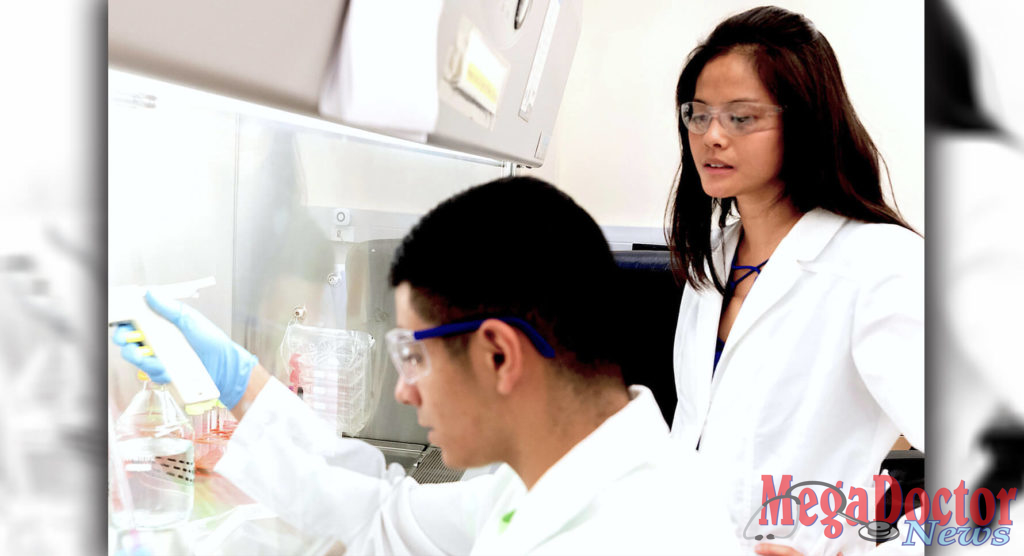 Mega Doctor NEWS
By Letty Fernandez
Dr. Sue Anne Chew, assistant professor of Health and Biomedical Sciences at UTRGV, remembers the day she learned she had been selected for The University of Texas System Regents' Outstanding Teaching Award (ROTA). "That day I was thinking of the award, so I opened the 75-page document that I submitted to be considered. I skimmed through it to see what I had written, and I asked myself, is it good enough to win?"
Obviously, it was. Chew is one of 27 faculty members from the UT System's 14 academic and health institutions who will be honored in 2019 for their "excellence, innovation, and commitment to student success," and one of the two named from UTRGV. She and Dr. Hyun-Chul Lee, lecturer III in Physics and Astronomy, will be presented the ROTA award August 14 in Austin.
At UTRGV, Chew teaches introductory courses in Medical Biochemistry, Molecular Biology, and Advanced Cell Biology, as well as the Research Methods and Research Technique courses for the Biomedical Freshman Research Initiative (BFRI) program.
"If you ask my colleagues and my students, they know that I do love research, but my passion is teaching," she said. "I am thankful to be able to teach because I love being able to interact with the students, seeing their excitement, drive and motivation to learn and prepare for a successful future."
In 2012, Chew was two years into her post-doctoral training at the College of Medicine at Baylor University in Waco when her husband was transferred, and the family moved to Brownsville. It was a move that changed the course of her career. She held a variety of posts at UTB-TSC and UTRGV, which allowed her the opportunity to be a teacher and mentor.
"Before coming here, I always thought research would be my career. These experiences have shaped my teaching philosophy, as it has helped me identify and be more observant of the struggles and challenges some students might face, mostly those who come from a different language or culture. I was able to identify with the struggles they face as I had faced them when I first started in the United States."
Born and raised in a small town called Kerteh in Malaysia, she was 16 when her family moved to Houston in 1998 for her father's job. "There were times when I knew the answers to the questions that were posed by my instructors, but I did not know how to express my knowledge in this new language," she recalls. "So, all of those challenges during a very tough two years of high school in Houston shaped my attitude and behavior in college."