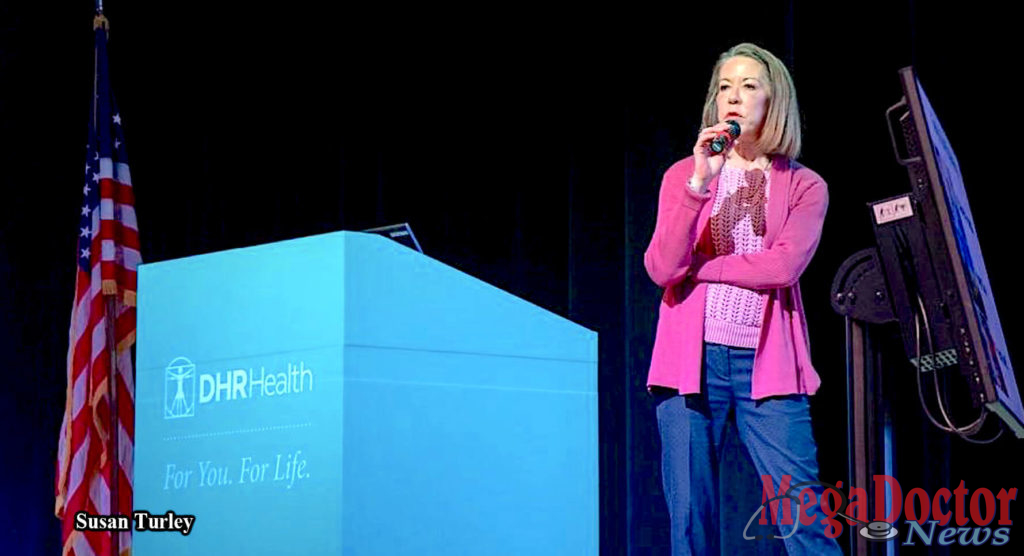 Mega Doctor NEWS
By David A. Díaz
At least 27 construction projects from October 2015 through May 2019 have been completed or are currently underway at DHR Health, the premier healthcare provider in South Texas, according to building permits issued by the City of Edinburg. It's no wonder, then, that DHR Health in late 2018 completed the addition of 1,400 parking slots on its West Campus to handle the constant growth and better serve its patients and staff members. Those 27 building permits covered a wide range of construction activities in the past 44 months at DHR Health, for work valued from $2,200 to $3.8 million.
In general, a building permit is a legal permission given by a city, through its Code Enforcement Department, to erect, construct, renovate, maintain, or conduct any other specified activity on any building or structure, or on any installations or facilities therein. The term "building permit" includes but is not limited to building permits, electrical permits, mechanical permits, and plumbing permits.
Those figures do not include the costs of the land, high-tech equipment, specialized medical furniture, general office furniture, and the administrative infrastructure required to effectively manage those physical expansions at one of the most advanced health care systems south of San Antonio.
DHR Health is a physician-owned health system and the only locally owned and operated hospital left in Hidalgo and Cameron counties. Anchored in southwest Edinburg, with a growing presence in neighboring McAllen, DHR Health offers some of the most comprehensive medical care on the U.S. southern border, with more than 1,400 nurses and 700 physicians providing care in 70 specialties and sub-specialties.
Additionally, DHR Health is the flagship teaching hospital for the University of Texas Rio Grande Valley (UTRGV) School of Medicine. It encompasses a general acute care hospital with the only dedicated women's hospital South of San Antonio, a rehabilitation hospital, a behavioral hospital, more than 60 clinics Valley-wide, advanced cancer services, the only transplant program in the Rio Grande Valley – and the only functioning 24/7 Level 1 Trauma Center south of San Antonio.
Susan Turley, President of DHR Health, said the Edinburg-based hospital system, of which its existing and planned facilities are located on a 130-acre site, is reshaping the quality-of-life and economy of deep South Texas much like UT Health San Antonio, which opened its doors in 1968.
DHR Health Has Generated $4 Billion Economic Impact in Past 12 Years
"Every day, DHR Health and it's almost 7,000 employees make a significant contribution to our local economy. Actually, $4 billion in the last 12 years," said Turley. "A few short decades ago, UT Health at San Antonio graduated class of its medical school. Today, the health care industry is the second-largest contributor to San Antonio's economy. We fully expect the same phenomena to happen here in the Rio Grande Valley, in collaboration with our partners, such as the University of Texas Rio Grande Valley and its School of Medicine, and with some incredible clinical trials, among others." She delivered those comments last December 20, 2018, at the Edinburg Conference Center at Renaissance as part of DHR Health's State of the Hospital Address.
UT Health, formerly known as The University of Texas Health Science Center at San Antonio, serves "the needs of the citizens of Texas, the nation and the world through programs designed to advance education, research, and clinical care. In fact, these programs of excellence have propelled this institution to become the chief catalyst of San Antonio's $37 billion-a-year biosciences and healthcare industry," according to its website.