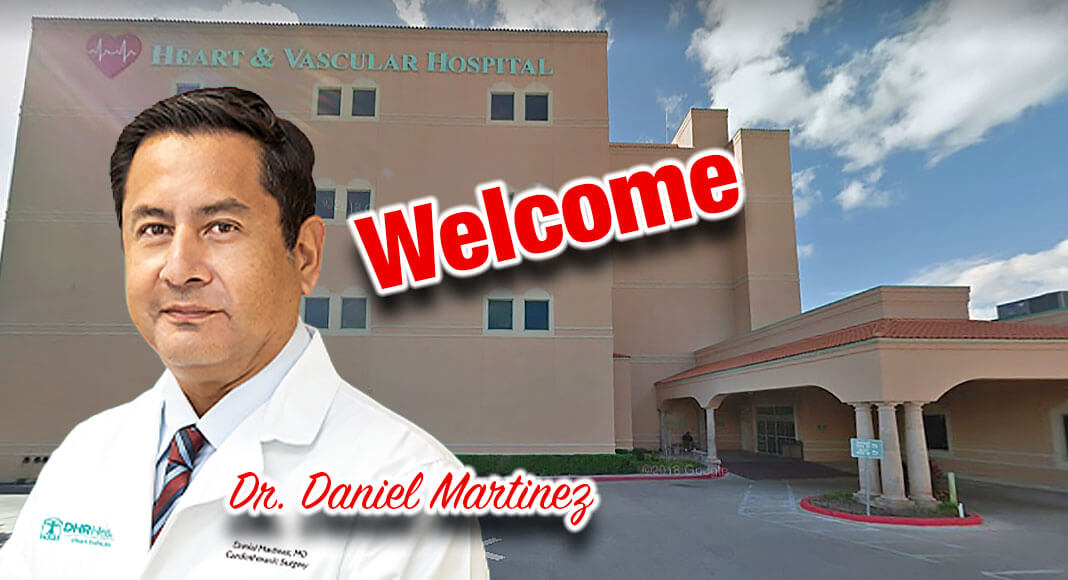 Mega Doctor News
- Advertisement -

EDINBURG, Texas – DHR Health announces the addition of a well-known cardiothoracic surgeon to their team. Dr. Daniel Martinez is a product of the Rio Grande Valley, having graduated from PSJA High School and receiving his Bachelor of Science at Pan American University in Edinburg in 1989.
That was just the start of the health care journey for Martinez who then received his medical degree from The University of Iowa, College of Medicine. His medical residency then took Dr. Martinez to The University of Illinois at Chicago Department of Surgery, Louisiana State University Health Science Center, Wake Forest University Baptist Medical Center Department of Cardiothoracic Surgery, and University of California at San Francisco Medical Center Department of Pediatric Cardiothoracic Surgery. After working as an assistant professor of surgery in Shreveport, LA and San Antonio, Dr. Martinez returned home to the valley where he opened a private practice in Harlingen. Since that time, he has served patients across Cameron County and is now joining DHR Health as a cardiothoracic surgeon serving the entire RGV.
Some of Dr. Martinez accolades include institution of first Extra Corporeal Membrane Oxygenator ( ECMO ) support in the RGV, performed first pediatric open heart surgery in RGV, and was published in Consumers' Report in 2017 for recognition in heart surgery .
Dr. Martinez has been credited with a number of firsts in cardiac surgeries and ECMO procedures, and he is excited to bring his experience and knowledge of the heart and lungs to patients of DHR Health.
Dr Martinez's interests include quality outcomes in Cardiac and Thoracic Surgery, Valvular Heart disease, minimally invasive surgical procedures, ECMO, and robotic surgery.
Dr. Martinez is board certified by the American Board of Surgery and American Board of Thoracic Surgery and is excited to bring his 20 plus years of surgical experience as Chief of Cardiothoracic Surgery for DHR Health.