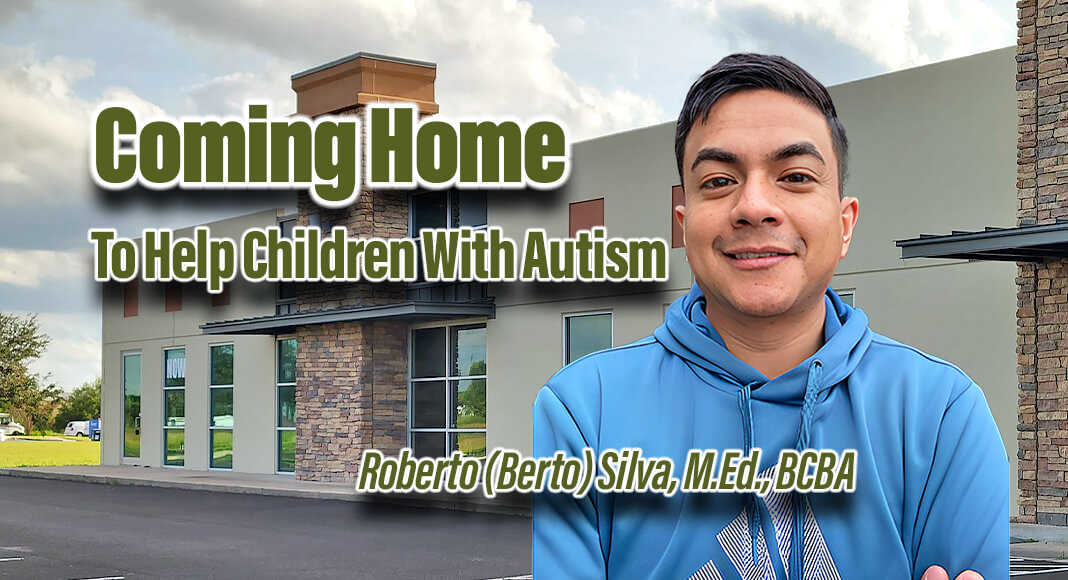 Mega Doctor News
McALLEN, Texas – ABA Connect, a leading provider of Applied Behavior Analysis (ABA) therapy, is excited to announce the upcoming opening of its McAllen Clinic in July 2023. This new facility addresses the significant lack of accessible ABA services in Texas's McAllen, Weslaco, Edinburg, and Mission areas. The clinic will cater to families seeking quality behavior therapy for their children with autism spectrum disorder (ASD).
Roberto (Berto) Silva, M.Ed., BCBA, and Clinic Director at ABA Connect McAllen, returns to his hometown of McAllen, Texas, to provide ABA services. He is dedicated to assisting children diagnosed with autism to develop replacement behaviors to overcome challenging ones. His expertise lies in equipping these children with essential communication and socialization skills, ultimately enhancing their overall quality of life.
Silva's passion for working in ABA stems from his experience as a special education teacher. While teaching students, he observed the tremendous diversity of behaviors exhibited by individuals on the autism spectrum. This observation sparked his interest in the field. Through research and learning about ABA, he recognized the significant positive impact it could have had on his students. Motivated by this realization, Silva pursued a career in ABA, determined to make a difference in the lives of children with autism. "I specialize in decreasing challenging behavior," said Silva, "I was born to do ABA!"
Silva systematically breaks down skills into achievable steps and ensures parents understand the therapeutic process. By setting clear goals and outlining the sequential development of skills, he instills confidence in parents. He empowers them to actively participate in their child's progress.
With the opening of the McAllen Clinic, ABA Connect aims to meet the pressing demand for ABA in a previously underserved community.
ABA Connect is distinctly different from other ABA therapy centers because of its approach. "We focus on play-based therapy in a natural learning environment that honors your child's individualism and humanity. Every child is accepted here. We create individual ABA programs according to what motivates each child. Parents are our partners. Together, we see every child is capable of connection," said Kristen Brooks, founder and Director of Clinical Operations.
---
About ABA Connect:
Founded in Austin in 2013 to provide research-based strategies and enhance the quality of life for children and families affected by ASD, ABA Connect creates a customized learning program for each child. Over the last ten years, ABA Connect has expanded throughout Central Texas, Greater Houston, and Dallas, offering in-home and clinic services. At ABA Connect, each client can make meaningful connections with others and access the world in which they live. For more information or to start services, please visit www.abaconnect.com.