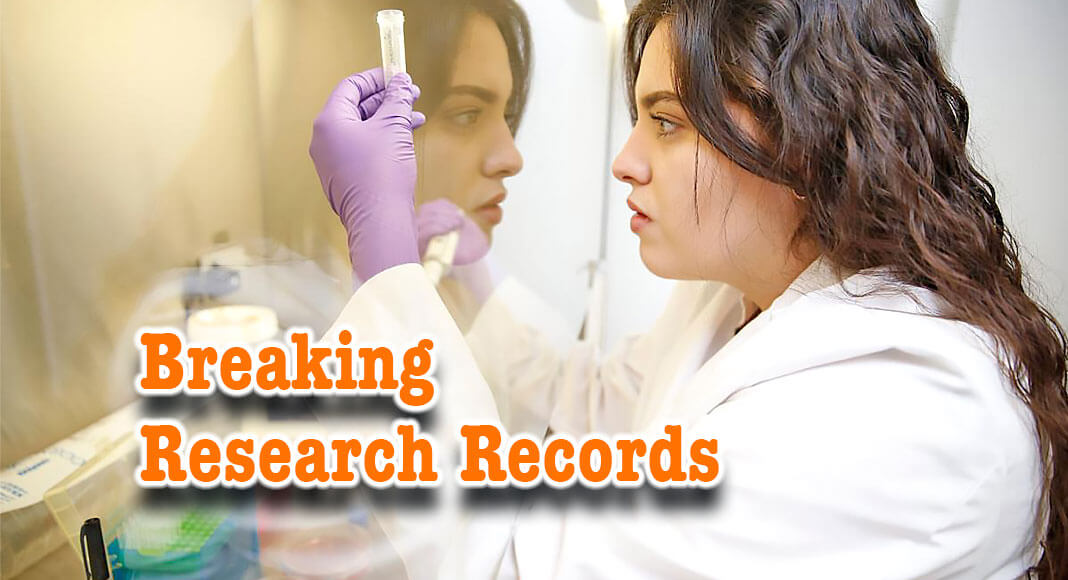 - Advertisement -

Mega Doctor News
By News and Media Relations
EDINBURG, Texas – When UTRGV started in 2015, one of its founding priorities was to conduct research that would have an impact on the Rio Grande Valley, the state of Texas and beyond.
Eight years later, UTRGV is making good on that promise by producing record-breaking research expenditures,and by moving up in national research rankings.
The National Science Foundation (NSF) measures research productivity through its Higher Education Research and Development (HERD) survey and ranks universities by total research expenditures. Between fiscal year 2016 (UTRGV's first year) and FY22, UTRGV's total research expenditures more than tripled, going from $20.7 million to $64.4 million, an all-time high for the university.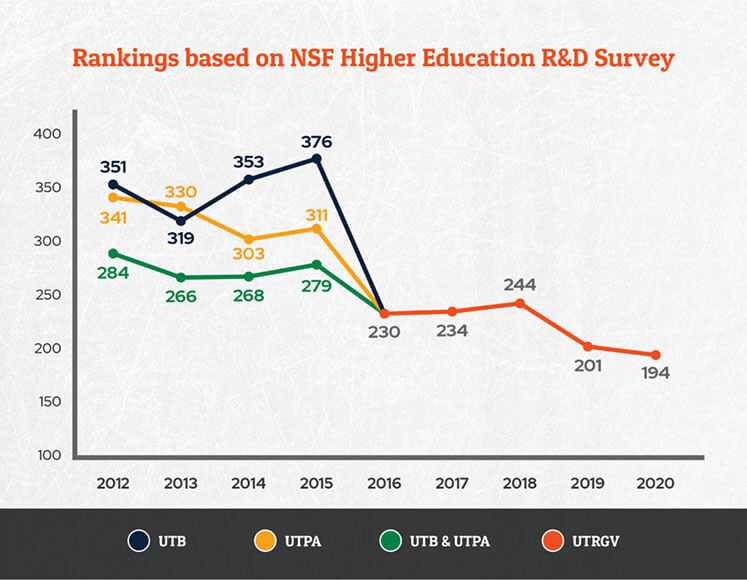 As a result, UTRGV's NSF research rankings also have skyrocketed. In FY15, the year before UTRGV opened to students, the combined NSF research ranking of legacy institutions UT-Brownsville and UT Pan American was 279th of 625 universities. However, in NSF's most recent rankings (for FY20), UTRGV was 194th – an improvement of 85 positions in six years. UTRGV ranked 12th among Texas general academic institutions and ahead of long-established universities like Southern Methodist, Baylor, and Texas Christian.
UTRGV President Guy Bailey said he is impressed with the remarkable growth in research and the solid foundation on which to build and progress toward R1 (universities with the highest research activity) and Emerging Research University status.
"This is really just the tip of the iceberg for UTRGV," Bailey said. "As we continue to implement our research strategy and build our research infrastructure, both our research expenditures and rankings should continue their dramatic improvement. The impact our research is having and will have on the Rio Grande Valley is immeasurable."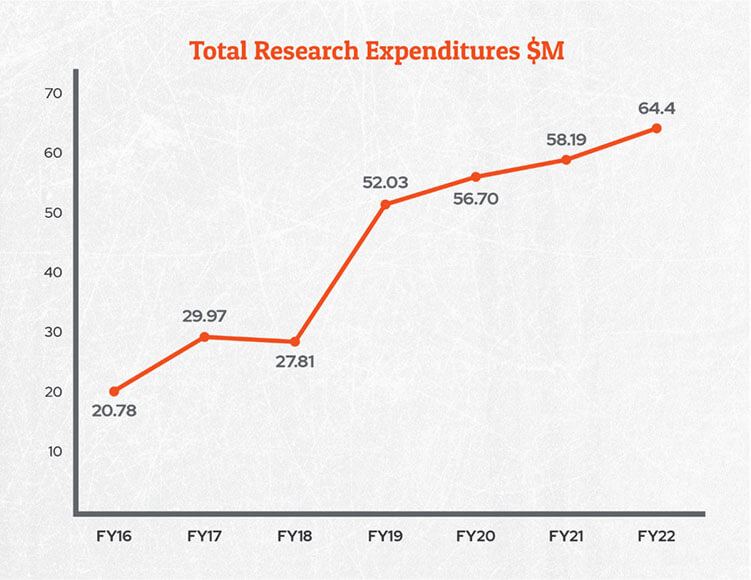 - Advertisement -

UTRGV's MOST RECENT RESEARCH ACHIEVEMENTS
Over the past several weeks, UTRGV has been awarded multiple research grants and accolades, including:
Dr. Can ("John") Saygin, senior vice president for Research at UTRGV and dean of the Graduate College, said he is excited about what the future holds for UTRGV's research enterprise.
"For such a young institution, these research metrics are solid indicators of a strong foundation," Saygin said. "We are committed to further developing and building upon our research enterprise to take UTRGV toward becoming an Emerging Research University on our path to an R1 institution."