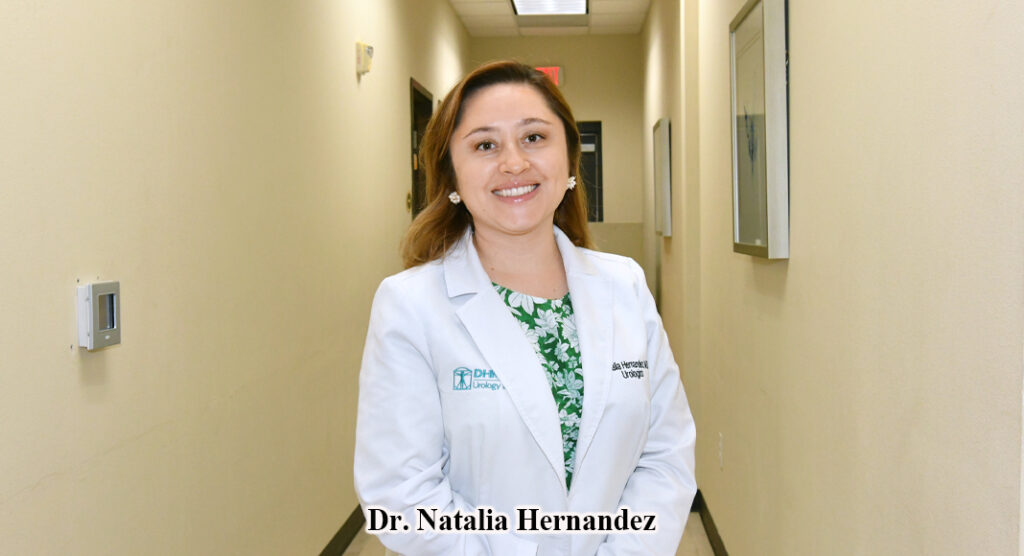 Mega Doctor News
- Advertisement -

In the ever-evolving realm of medical advancements, it is the visionaries and experts who steer its course towards excellence. The DHR Health Urology Institute of Edinburg, Texas, stands at the forefront of this transformation. Today, it further cements its commitment to top-tier medical services by proudly announcing the latest addition to its list – Dr. Natalia Hernandez, MD. With a specialization in women's pelvic health, Dr. Hernandez's arrival signs a new era of specialized care, especially catering to the unique needs of women in the Rio Grande Valley.
Dr. Hernandez is not just a seasoned urologist; she is a beacon of expertise and experience. With over a decade of participation in the field, her academic achievements speak volumes of her dedication. Born in Colombia and proficient in both English and Spanish, she embarked on her medical journey from the Universidad de Los Andes in Bogota. Not stopping at that, she further enhanced her expertise from Harvard Medical School and subsequently from the University of Texas and Houston Methodist Hospital. These credentials aren't just evidence to her skillset but also an indicator of the global standard of care she brings to the table.
Marissa Castañeda, Senior Executive Vice President at DHR Health, couldn't emphasize more on this pivotal moment. As she states, Dr. Hernandez's inclusion is a testament to the Institute's firm dedication to transcendent patient care, especially in the specific area of women's urologic health.
Pioneering the path, Dr. Hernandez emerges as the Rio Grande Valley's first fellowship-trained woman in female reconstructive urology and voiding dysfunction and neuro-urology.
The DHR Health Urology Institute, already a leader in comprehensive urologic care, further enriches its offerings with Dr. Hernandez on board.
We invite you to experience this new chapter in urologic healthcare, a chapter where expertise meets empathy, and where every patient is assured of world-class care. Welcome to the future of urology at the DHR Health Urology Institute.