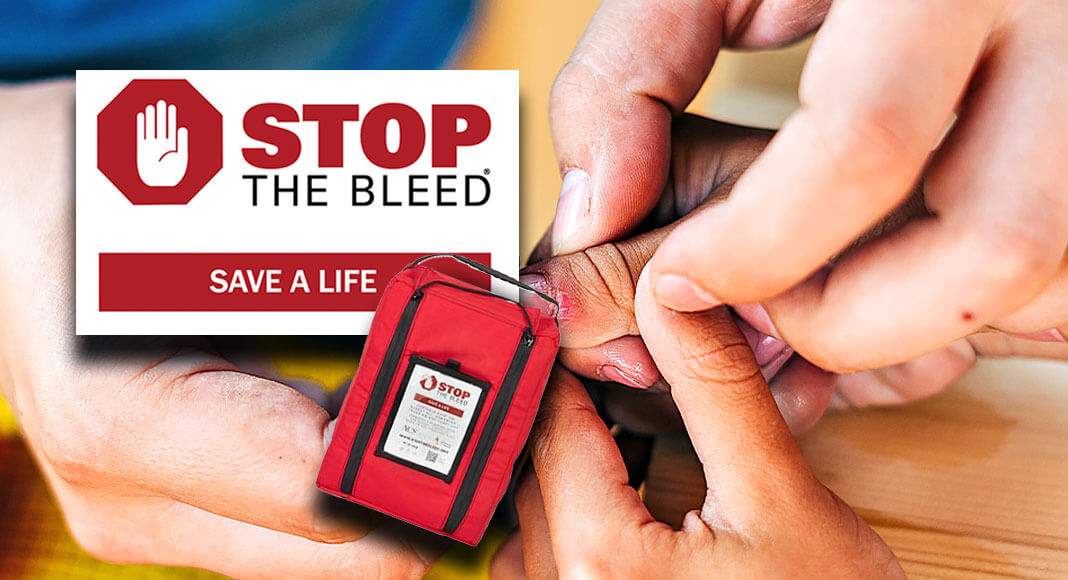 Mega Doctor News
- Advertisement -

PHARR, Texas – May is National STOP THE BLEED Month. As part of efforts to keep health and safety at the forefront, the Pharr-San Juan-Alamo ISD (PSJA ISD) School Board of Trustees recently passed a resolution emphasizing districtwide support of the STOP THE BLEED initiative.
First put into effect in January 2020, the State of Texas House Bill 496 requires all public school districts and charter schools to place bleeding control kits in schools and train school personnel.
"In an emergency, bleeding control is of the utmost importance. Someone who is severely bleeding can bleed to death in as little as 5 minutes. STOP THE BLEED kits give us the resources needed to help keep blood inside the body," said PSJA Director of Health Services Sulema Solis. "At a moment's notice, any of us may find ourselves in a situation where we are the help until emergency services arrive. These kits can be the difference between life and death in these situations."
While all PSJA ISD schools have been previously equipped with at least one kit since the new state law went into effect, PSJA ISD will now take it a step further by ensuring its more than 2,500 classrooms are also equipped with these kits. Additionally, all students and staff will be trained on responding through a new partnership with Texas A&M University.
"This is part of our efforts to prepare. We hope we never need these kits, but we want to make sure everyone knows where they are at and that they are accessible," said School Board President Dr. Cynthia Gutierrez during her remarks at the School Board Meeting held May 8, 2023.
All kits will include tourniquets, compression bandages, gauze, trauma shears, and gloves ensuring the ability to respond and address a bleeding injury.
"We want our families to have peace of mind in knowing that at PSJA ISD we are going above state requirements to ensure the health and safety of our students and staff," said PSJA Interim Superintendent of Schools Dr. Alejandro Elias. "These kits along with other school safety measures show that we're here for our students and our staff in an emergency."