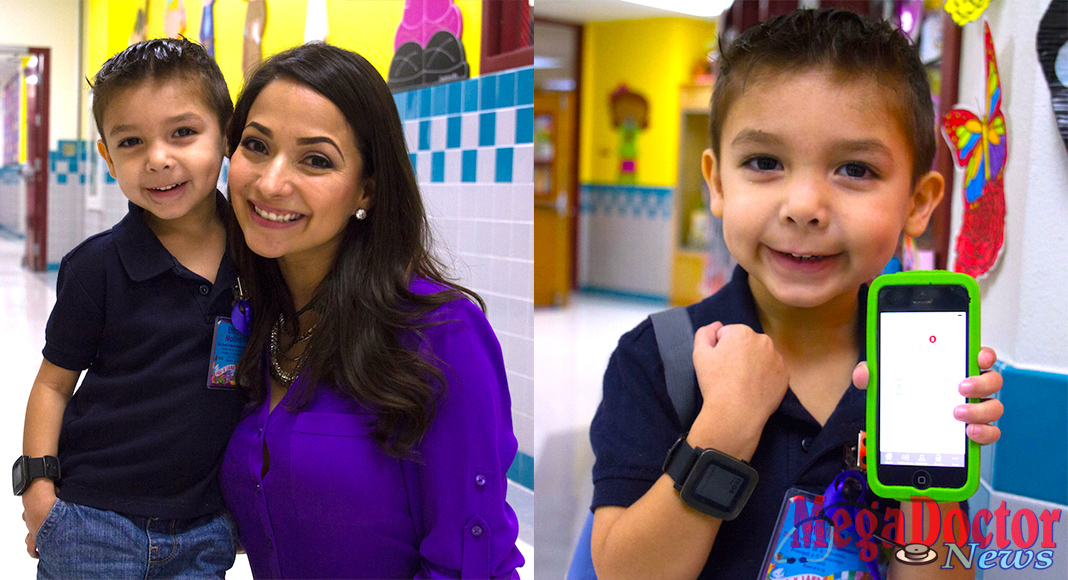 Mega Doctor News
SAN JUAN –  Having her son diagnosed with epilepsy at just 2 months old, PSJA ISD parent Yvette Barrera-Molina is grateful for the endless support her 4-year-old son Ethan Molina receives from his peers, teachers and administrators at Reed & Mock Elementary in San Juan.
As part of National Epilepsy Awareness Month this November, Barrera-Molina and her family aim to raise awareness aboutepilepsy, which is the fourth most common neurological disorder, characterized by unpredictable seizures.
Ethan is lovingly known at home and at his school as the "Epilepsy Ninja" for his love of the Teenage Mutant Ninja Turtles and his daily courage facing the disorder.
For Barrera-Molina, having her son start pre-school was nerve-wracking due to several seizures that he had during the summer, but seeing all the attention he receives from everyone at his school has put her mind at ease.
"As a parent, I want to make sure everyone knows about epilepsy so that they can be prepared when they see it," shared Barrera-Molina. "Reed & Mock Elementary is great, they have seizure drills and do everything to ensure that he and all students are safe."
There are currently more than 250 students at PSJA ISD diagnosed with active epileptic seizures, according to PSJA ISD Health Services Director Sulema Flores. As a way to ensure their safety and make sure all personnel is informed and prepared, PSJA ISD requires medical conditions to be disclosed upon school registration each year and hosts "Seizure Action Plan" trainings twice a year for staff at campuses with students with the disorder. All schools are also equipped with Automated External Defibrillators and oxygen tanks as an added safety measure. 
In addition to the care he receives at PSJA, most recently, Ethan received a grant from the Chelsea Hutchinson Foundation (CHF) for a Smart Watch Movement Monitor that helps detect and prevent Sudden Unexpected Death in Epilepsy (SUDEP), which causes one-third of deaths in children diagnosed with epilepsy. The CHF Foundation is a nonprofit organization formed to provide help and support to individuals, particularly children and young adults with epilepsy.
"The smartwatch detects the seizures through repetitive movement alerting me, his teacher, school nurse and principal via text and phone call," said Barrera-Molina. "This technology is wonderful because it helps you as a parent be more at ease knowing that you will know when something happens."
Movement monitors can alert a parent or caregiver of a seizure and allow them an opportunity to administer life-saving measures if necessary.
As a way to give back to the foundation, Barrera and their family recently had a virtual fundraiser where they raised $2,800 from friends, family and the PSJA community.  Their efforts earned them the opportunity to be one of only 15 families in the nation selected to be flown to Disneyland for Epilepsy Awareness Day by the Chelsea Hutchinson Foundation (CHF) from Nov. 6-8.
For Barrera-Molina, raising awareness about the neurological disorder is important as it affects more than 3 million Americans each year.
"The hardest and most frightening thing is not knowing how long or when the seizures will stop," she said. "I am so grateful for all the help we have received from the foundation and PSJA ISD."
For more information on the disorder or resources, individuals can visit the Chelsea Hutchinson Foundation website and theEpilepsy Foundation of Central and South Texas.