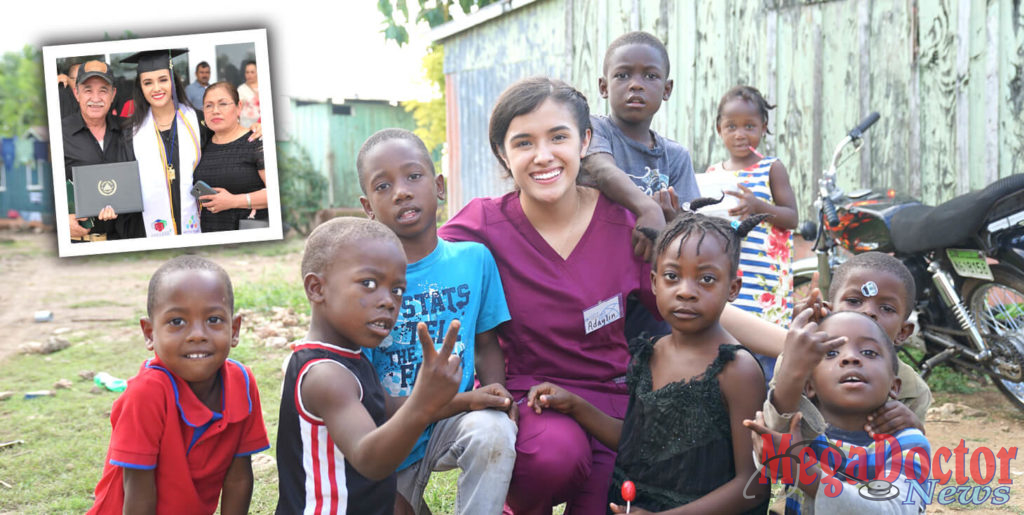 Mega Doctor NEWS
PHARR – Fueled by the desire to provide health services to communities in need, a PSJA Southwest Early College High School alumna and a current University of Texas at Austin Pre-Med student recently spent part of her winter vacation serving families in the Dominican Republic.
Adaylin Alvarez, who is currently a sophomore at UT and double majoring in Biology and English, was one of 25 Global Medical Training volunteers who traveled to the Dominican Republic to provide health aid. She credits her preparation and knowledge to the education she received while at PSJA ISD, as she earned an Associate Degree in Biology from South Texas College two weeks before graduating from high school in 2017.
Global Medical Training is an International Humanitarian Organization that provides free medical-dental services to medically deprived communities in Central American countries. The organization's prime corollary is offering healthcare students, professionals, and others interested in a truly international experience that will expand their understanding of medicine, dentistry, and life outside of North America.
According to the PSJA alumna, during her time in the country, she assisted in writing prescriptions, providing health services, and even served as a Spanish translator. Alvarez shared that her passion for health care is fueled by a personal injury she had growing up where her family could not afford therapy.
"It's very important to me to give back," said the first-generation college student. "Seeing the impact, the lack of health care has on families and the poverty around the world has made me realize there is a lot of work to be done."
One impactful moment she recalled during her time in the Dominican Republic was this time when she was approached by the children she served after they saw her sitting by herself.
"We give stickers to the kids when we go and they absolutely love them," Alvarez recalled. "When they saw me sitting alone, they came to me and offered me their stickers. Knowing how much those stickers meant to them and the fact that they were willing to give them to me was just so moving."
Inspired by her experiences and the hardships she witnessed, Alvarez shared that she hopes to return to the Dominican Republic with Global Medical Training to give back again this summer.
"My time there was life-changing. I went for the hands-on experience, but it turned out to be so much more," shared the Early College graduate. "To any student not sure about what they want to do, my advice is to get involved. Join a club or an organization as they play a vital role in helping you find yourselves and identify your passions."