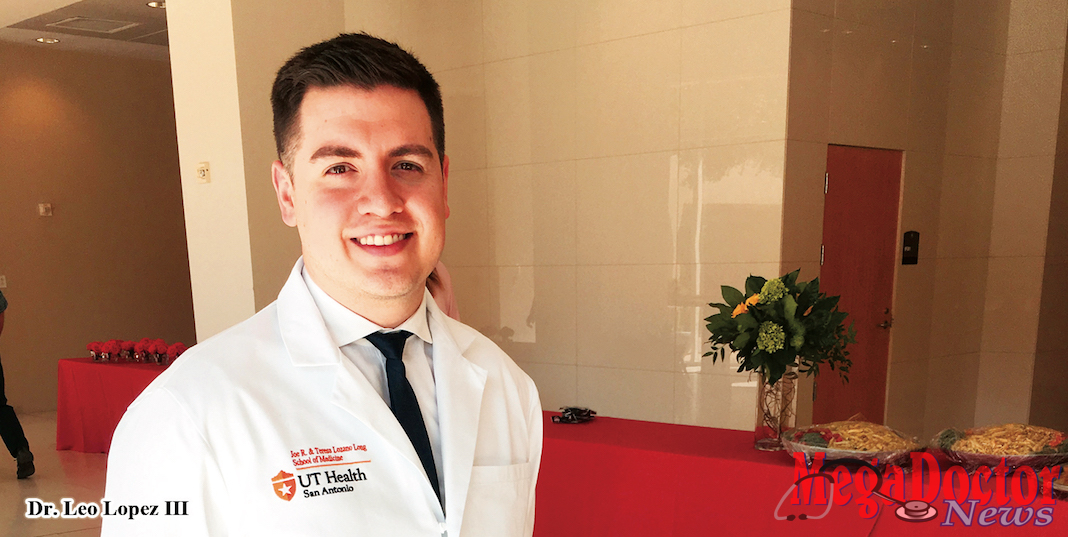 By Roberto Hugo Gonzalez
As originally published by Mega Doctor News in its newsprint edition March 2017.
Rio Grande City native, Dr. Leo Lopez III, is a medical doctor specializing in under-served, primary care and practices family medicine in San Antonio, Texas.
Outside of the clinic, Dr. Lopez is the Chief Executive Officer for El Renovatio Films, an independent film company based in south Texas. He writes, directs, and produces documentary films highlighting social justice issues around health care, peace, conflict, and perception.
Dr. Lopez recently visited the UTRGV-Doctors Hospital at Renaissance Family Medicine Residency program to screen two of his films for the community.
In 2014, Dr. Lopez traveled to the Middle East to direct the documentary film "Image of the Enemy". He spent time living with a Palestinian family in the West Bank learning about the conditions of refugees, children in conflict zones, and how social groups develop perception of each other.
The film screened in theaters in Europe, San Antonio and several universities across the state including University of Texas in Austin. "The goal of the film was to enable self-criticism, more inclusive dialogue, and to create an academic tool by which we identify barriers to peace and conflict resolution in our daily lives", says Lopez.
His most recent documentary film is entitled, "Texas UnMedicaided". This film presents narratives of patients impacted by Texas' decision not to expand Medicaid under the Affordable Care Act.
This story brings stakeholders to the audience to further examine societal implications of this inaction without purpose. "These are our neighbors, members of our community.
We need to see them, we need to listen to them, and reflect on how these policies affect their lives", Lopez states. "Narrative is a powerful tool. If we connect with the condition on screen, we are less likely to dehumanize one another in our communities", he concludes.
Dr. Lopez led a discussion of both films with the residents, faculty, and other health care providers in attendance. Both films will continue touring throughout the state, with the next screening set for the University of Texas San Antonio in the spring of 2017. MDN
Related stories: Mega Doctor News has followed Dr. Leo Lopez, III since he was attending South Texas College. This began, during a time when becoming a medical doctor was only a dream and a plan. To learn more about him, follow each of these links which will take you to original stories about him: