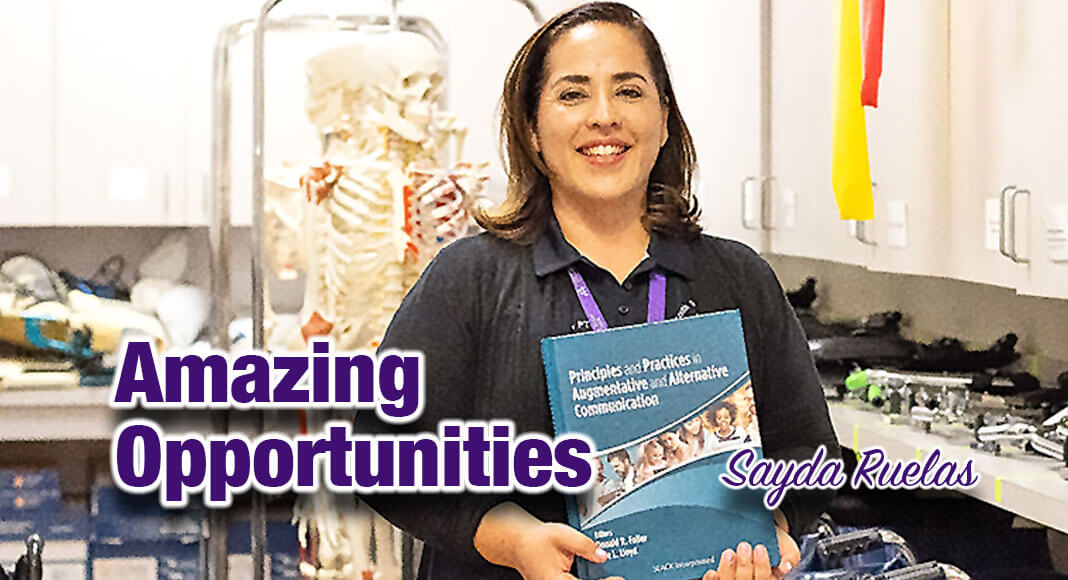 - Advertisement -

Mega Doctor News
South Texas College Physical Therapist Assistant Instructor Sayda Ruelas firmly believes that the program brings amazing opportunities for all interested in the medical field and works hard to raise awareness about the benefits of this profession.
"In my opinion, our physical therapist assistant program is one of the best kept secrets in the medical field; our students graduate with the flexibility and ability to treat in different areas," she explained. "A graduate can be a clinical director, own a therapy clinic or have a business; they can do so much. They also have the benefit from financial stability and can keep growing professionally."
Based on her own experience, Ruelas, 45, emphasized that this profession is a great option for students who want to be of service in the health care field.
"When I was young I knew I wanted to be in the medical field but I didn't want to become a doctor, that's when I learned what physical therapy is," she said. "Physical Therapy is often compared to personal trainers, but they're very different. Physical therapists need to know every system of the body, every pathology, condition or injury and exercises to address impairments. It's a big responsibility because it's on us to recognize when something's not right."
Born and raised in Roma, Ruelas recently became a published author through the book "Principles and Practices in Augmentative and Alternative Communication" in collaboration with speech and occupational therapists from the Rio Grande Valley.
She highlighted that although this book is mainly about speech therapy, a collaboration between these types of therapies is always going to be needed for a complete analysis and treatment.
"Me and my husband, whose an occupational therapist, collaborated in a chapter that goes into detail about the components of seating and how these impact the patient's abilities to speak or produce sound," she said. "I focused on the particulars of wheelchair seating because that is the physical therapist aspect of it, but it goes to show there's always a need for partnership."
- Advertisement -

Ruelas graduated from high school as valedictorian and today holds a bachelor's degree in Allied Health Sciences and a master's degree in Physical Therapy.
"I grew up loving sports so my intention was to work with athletes, just before I finished grad school in 2003, I stumbled upon the opportunity to work in a pediatric clinic and I fell in love, I've been working with children ever since," she said.
She started working at STC in 2014 and since then has been one of the students' first instructor through the course "Introduction to Physical Therapy."
"She's one of the most enthusiastic therapists that I know, and she brings that into the classroom. It's perfect that she's the first person that our students meet because there's no doubt about her love and passion for the profession," said Physical Therapist Assistant Program Chair Diana Hernandez.
To Ruelas, teaching has been a challenging accomplishment. She's grateful to STC for giving her the opportunity to contribute to the profession by molding successful clinicians.
"We are always making sure that we're teaching at the level that it's being expected out at the clinics. I'm proud to say they often take a graduate from STC over any program that I know. It's very rewarding and empowering to see all these students blossom into skillful clinicians," said Ruelas.
For more information on the South Texas College Physical Therapist Assistant program, visit nah.southtexascollege.edu or call 956-872-3100.