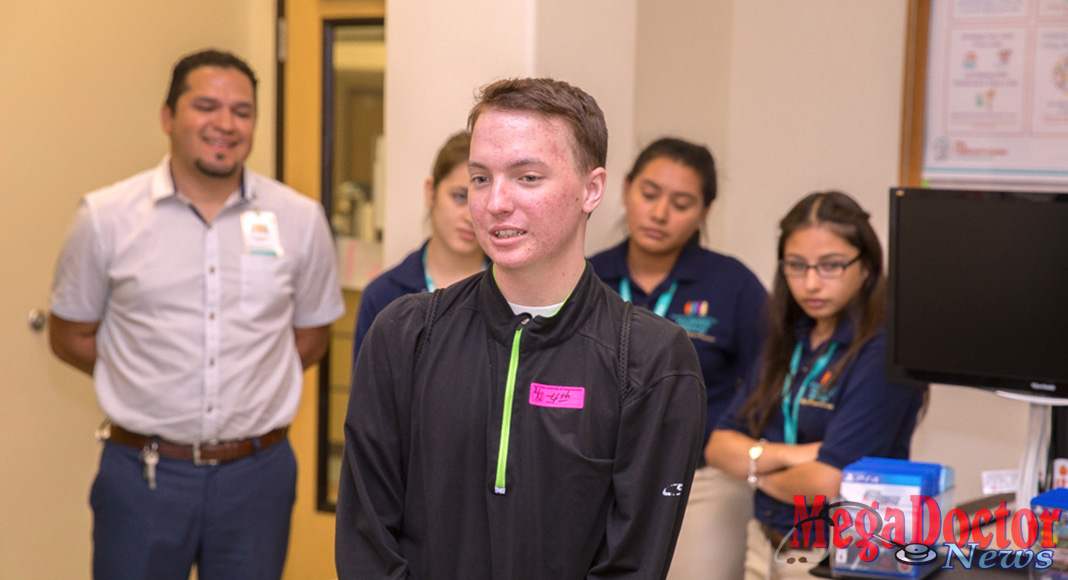 Mega Doctor News
The Lift Brigade was founded by a pediatric cancer patient in Texas
Edinburg, TX — On August 2, 2017, the Lift Brigade stopped by the Children's Center at Doctors Hospital at Renaissance (DHR) to deliver a gift that started out as a wish. Current patients in the Children's Center were all joined together to witness the unveiling of the donation.
Diagnosed with Leukemia, Lance White was a patient at a Texas hospital when he was introduced to Nicolas Gonzalez, who is now a Child Life Specialist at DHR. Lance was referred to the Make a Wish Foundation to receive a wish due to his serious condition. While most kids might wish to travel to a popular destination or meet their role model, Lance decided to use his wish to support other kids with cancer.
Lance's non-profit organization, the Lift Brigade, began in May 2016 and has four programs designed to help kids during their cancer journey. From his time spent in treatment, Lance understood the challenges that children face on a daily basis. The programs are designed to help "lift" children's spirits during their stay, whether it be a stuffed animal they can take with them to treatments, or a gaming system that provide kids with the chance to use their imagination and escape from their daily routine. The current Lift Brigade programs include toy/supply drives, Lift Buddies, Brigade Assistance, and Technology/ Gaming.
"I wanted to bring smiles to other people's faces," states Lance White, founder of Lift Brigade. "Because those rough times while in the hospital or going through rough chemo treatment can really bring people down. What Lift Brigade is trying to do is make that time a bit easier for the kids going through it now."
Nicolas received a call from the hospital where he first met Lance and was told that the Lift Brigade chose the Child Life Program at DHR to receive a donation. Lance and his father, Steve, visited DHR on August 2, 2017 to install three mobile gaming stations at the Children's Center. Each mobile station is equipped with a flat screen TV and a PlayStation 4. The donation also included Bluetooth headsets, headphones, wireless controllers and eight PlayStation 4 games.
"More and more I realize that it's not always what we say or what we do, it's how we make people feel," states Nicolas Gonzalez, MS, CCLS, CEIM, Child Life Specialist at DHR. "What a blessing it is to know this family. I am completely honored and humbled."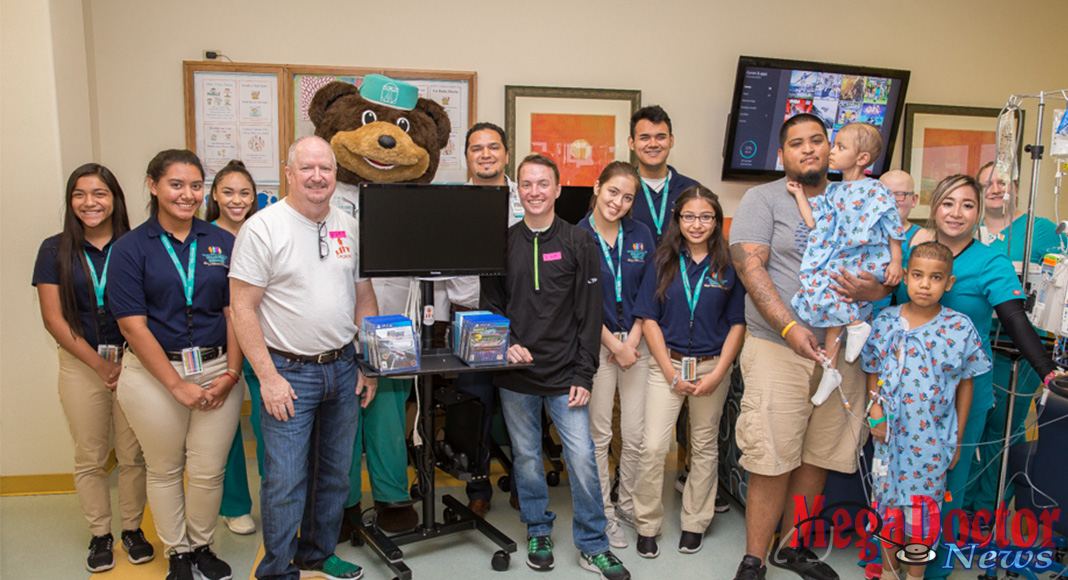 For more information about Lance and the Lift Brigade, and how you can help, please visitwww.liftbrigade.org or call (877) 544-3847.