- Advertisement -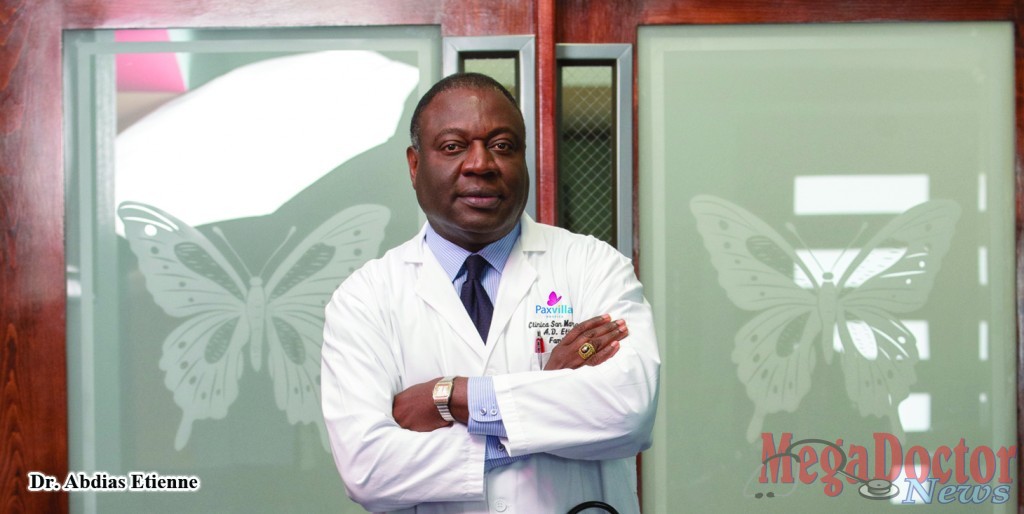 By Roberto Hugo Gonzalez, Publisher
As Originally First Published in Mega Doctor News newsprint edition.
In this issue, you will learn about Pax Villa Hospice. This hospice has an excellent reputation or serving families and patients during the most difficult times of their lives.
Pax Villa Hospice services are available to patients of any age, religion, race, or illness. The hospice staff is on-call 24 hours a day, seven days a week to better serve.
Mega Doctor News also brings to you the opportunity of meeting Dr. Abdias Etienne, Chief Medical Officer of Pax Villa Hospice. He is a unique professional who works intensively and closely with an expert medical team that provides pain management, and emotional and spiritual support expressly tailored to the terminally ill patient's needs and wishes.
Learn more about Pax Villa Hospice.
Mega Doctor News welcomes Dr. Daniel De Oliveira, he is a new doctor to the Rio Grande Valley and his specialty is a heart surgeon. He comes from the prestigious Cleveland Clinic in Ohio to service the Rio Grande Valley.
- Advertisement -

On another matter in this issue, you will also meet Dr. C. Lynn Anderson, Jr. who thought multiple night clinics provides a valuable service.
He is the founder and owner of Valley Day and Night Clinic throughout the Rio Grande Valley, read more about him and the services they provide.
Many of you should already know or least be familiar with the future medical doctor Leo Lopez III. We have been following his career since he was attending South Texas College. Leo continues with his effort to bring attention to the fact that low-income Hispanics have little access to healthcare. He points out that in some occasion no access at all forcing them to visit Mexico for doctor's visit and to purchase medicines.
But what is happening now is that the drug cartels have created insecurity for everyone and those individuals visiting Mexico for medical attention don't travel as usual thus creating a new drug trade. Read Leo's story and then scan the QR that will take directly to the video presentation. Leo was a featured speaker at TEDx San Antonio 2014.
The TEDx pro-gram gives communities, organizations and individuals the opportunity to stimulate dialog through TED-like experiences at the local level. Go visit now!
Mega Doctor News is proud to have participated and sponsored the Brush Country Medicine and Survival Conference that was put together by Doctors Hospital at Renaissance. In this conference, law enforcement and medical doctors presenting the most interesting series of medicine in the wilderness. The list of guest speakers was impressive, all surgeon medical doctors gave a presentation of different topics.
Read the story and learn more about this conference based on fishing and hunting, because it looks that the conference will be an annual conference keeper.
By the way, The American Association of Clinical Endocrinologists sends letter to Congress reporting to them that now Diabetes affects 29 million Americans.
Patients with diabetes face challenges every day relating to blood sugar or glucose monitoring. As well as medicine dosing and carbohydrate intake, and often succumb to cardiovascular disease, kidney disease, blindness, and lower limb amputations – making diabetes a gateway disease to other devastating and costly diseases and complications.
It is important to read more about this disease and the Endocrinologists' worries in this issue of Mega Doctor News.
And how can I forget, November is National Family Caregiver Month, congratulations to all caregivers, you have my highest respect!
I know that you will enjoy this issue! MDN