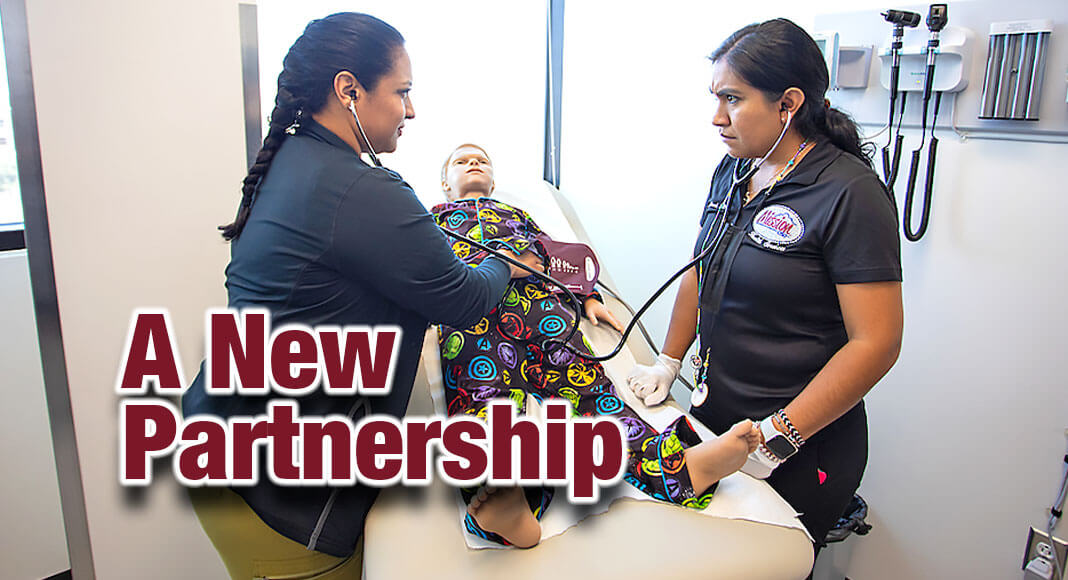 Mega Doctor News
- Advertisement -

By Amanda Sotelo
South Texas College and the Mission Consolidated Independent School District, partnered for the first time, to provide more than 20 MCISD nurses with training at the college's Nursing and Allied Health simulation center.
With the new school year around the corner and with 22 schools in the district, each including students with varying needs, Mission CISD want to refresh and reskill its nursing staff.
Vanessa Casas, MCISD licensed vocational nurse supervisor, said this training is going to help the district's nurses bridge the gap between health care and education.
"There is so much more to school nursing than just ice packs, cuts and scrapes," said Casas. "For some families, we're their only source for medical information. We need to be sure we're ready to advocate for these kids, their families and provide the best care possible to our students so they can focus on class and get the education they deserve."
During the training, nurses had the chance to practice their patient care, listening for breathing and bowel sounds, catheterizations and explore augmented reality training.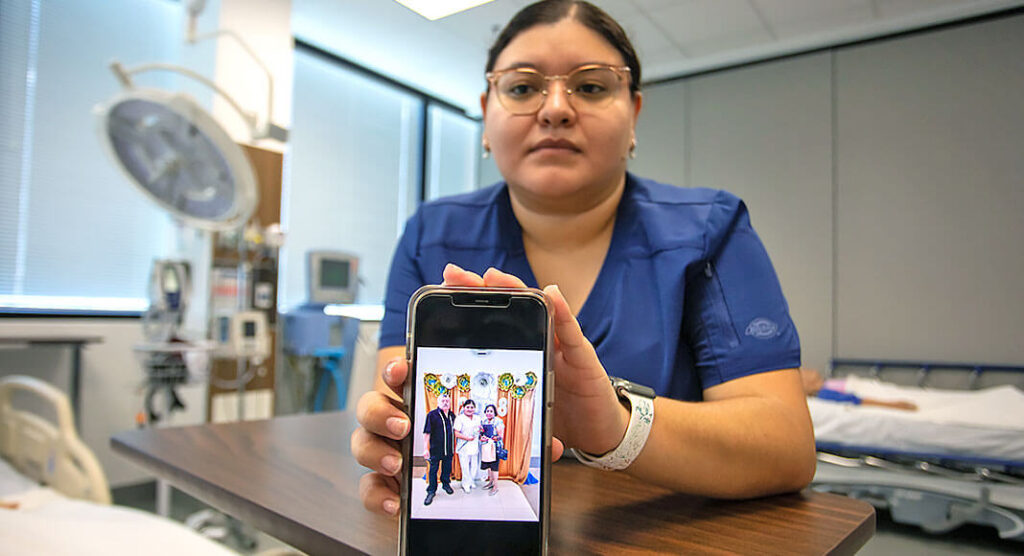 STC vocational nursing alumna Denise Pancardo, who graduated in 2018 from STC's Starr County campus, is now a campus nurse at Narciso G. Cavazos Elementary School and said it's been nostalgic returning and getting the chance to train in the college's newest simulation lab has been a great opportunity for her and her fellow nurses.
- Advertisement -

"I work with students from 3 to 12 years old and every procedure we trained on is what I do every day," said Pancardo. "I'm ready to face the new school year and serve my students to the best of my ability because of this refresher. STC has a way of making you feel confident in your skills."
Ruben Torres, STC Allied Health and Nursing Simulation Center coordinator, said it's crucial for the college to be partnering with the community to provide continued training to health care professionals in the region.
"Training like this is important to the health care field and to our community," he said. "This increases confidence in our professionals to keep our students and community healthy and safe. I'm a parent myself, whose daughter sometimes requires procedures in school, and to know that they are well trained and taking care of her gives me peace of mind."
Torres and Casas agree that they hope this partnership between STC and MCISD continues and expands to include other surrounding school districts.
"I hope we continue to grow our partnerships. Our doors are always open," said Torres.
Casas said, "At MCISD we are grateful to STC for allowing us to use their simulation training center; we are more than impressed with what has been built here. We know that our upcoming nurses are going to be trained well. This has been a great opportunity for us, and we hope we continue to collaborate."
For more information on STC's Allied Health and Nursing program and simulation center, visit southtexascollege.edu.