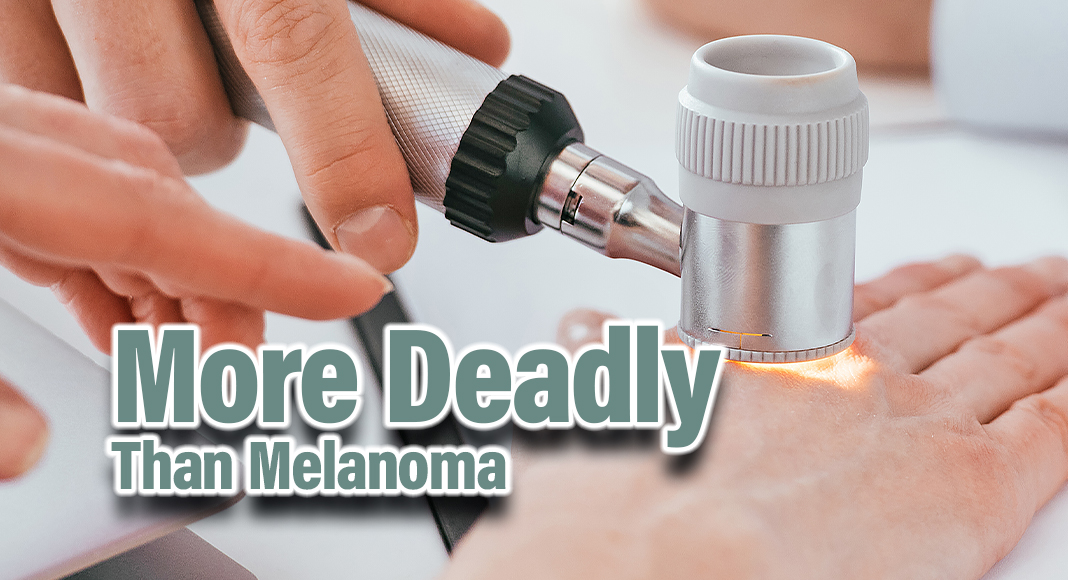 Medical News Today
Non-melanoma skin cancers accounted for more deaths worldwide than melanoma because they are much more common.
The growing aging population could be one reason skin cancer rates are increasing.
Non-melanoma skin cancer is treatable and, in most cases, preventable.
A study being presented at the European Academy of Dermatology and Neurology Congress 2023 reports that there are now more global deaths from non-melanoma skin cancers than melanoma itself.
Follow the link to read the complete article on Medical News Today:
https://www.medicalnewstoday.com/articles/why-non-melanoma-skin-cancer-is-now-more-deadly-than-melanoma-worldwide
Information Source: https://www.medicalnewstoday.com