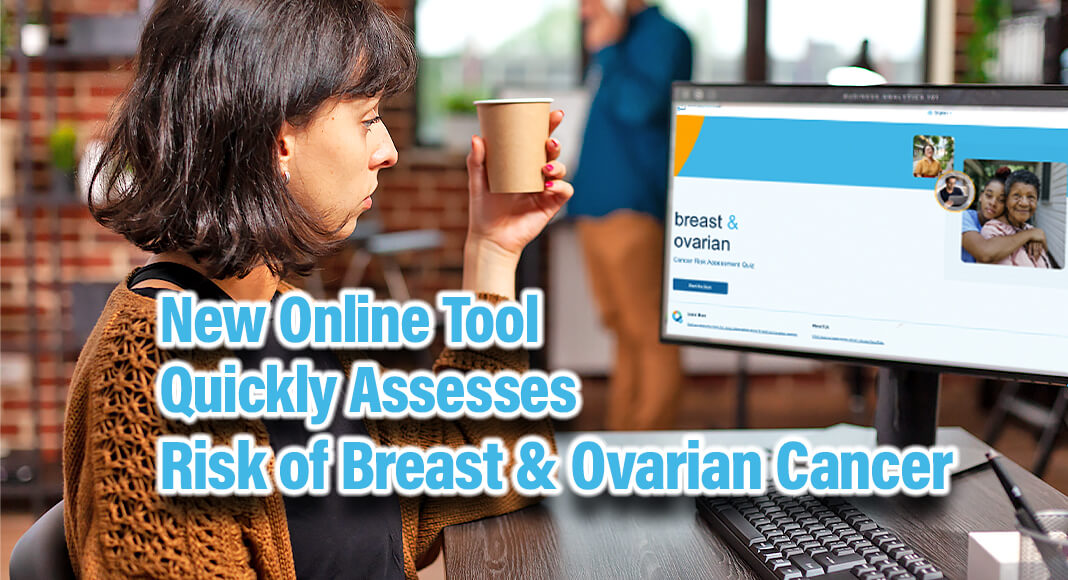 Mega Doctor News
By Dana-Farber Cancer Institute
Newswise — Enter AssessYourRisk, a new online, cancer risk assessment and educational tool developed and offered by Dana-Farber Cancer Institute. The online tool uses a simple quiz to provide an individualized assessment of a users' risk of breast or ovarian cancer. It also provides action items for reducing their risk of developing cancer, printable results that can be shared with a doctor, and resources to help a user understand more about risk factors associated with these cancers.
"One of the most common questions I get asked as an oncologist, is 'what can I do to lower my risk of developing cancer,' says Ann Partridge, MD, MPH, founder and director of the Dana-Farber's Young and Strong Program for Young Adults with Breast Cancer, who helped design the new tool. "The first step is really knowing what factors influence your risk, from lifestyle to family history. We designed AssessYourRisk to help individuals answers those questions, empower themselves, and importantly, to take potentially life-saving action."
AssessYourRisk's free, interactive quiz runs through cancer risk factors spanning lifestyle, personal health history, familial health history, and genetics. At the conclusion of the quiz, users receive a personalized assessment of baseline risk for breast and ovarian cancers along with personalized recommendations to act upon the knowledge they've gained.
The tool also contains links to resources that include information about breast cancer and ovarian cancer, their symptoms, and screening programs. These resources contain information about genetic risks, genetic testing, and genetic counselors.
AssessYourRisk was originally developed by Bright Pink, a nationally recognized leader in innovative digital tools and educational content that enabled women to easily evaluate their risk for breast and ovarian cancer. Bright Pink sought a new home for its suite of engaging materials with Dana-Farber being selected as the entity with the infrastructure and leadership needed to sustain the long-term impact, mission, and integrity of these tools.
Leveraging the robust resources of a world-renowned cancer center, Dana-Farber experts will continue to update AssessYourRisk with the very latest information from cancer research and evidence-based medicine. The quiz and associated recommendations are also available in Spanish, and there isa specific track for male breast cancer risk.
"Dana-Farber's AssessYourRisk Tool sets out to educate and empower all adults, regardless of age, sex, or gender, to take charge of their health by knowing their risk, and what determines their risk, of breast and/or ovarian cancer," says Magnolia Contreras, MSW, MBA, vice president for Community Health. "The intended users are individuals in the community, not healthcare providers, empowering people in the community to learn more about their own health."
During the COVID-19 pandemic, the community outreach team at Dana-Farber recognized that virtual communications and engagement are a highly effective form of cancer education. In addition, the team found themselves fielding more and more questions from people in local communities about breast cancer screening, genetic testing, and cancer prevention, suggesting a strong desire for trusted information.
"As oncologists, we increasingly have the ability to help individuals at risk for cancer avoid the disease altogether through adopting healthier behaviors, screening, genetic testing and taking advantage of individualized preventative strategies," said Partridge. "However, people need to be aware of their risk which is why we hope all individuals engage with AssessYourRisk and empower themselves."