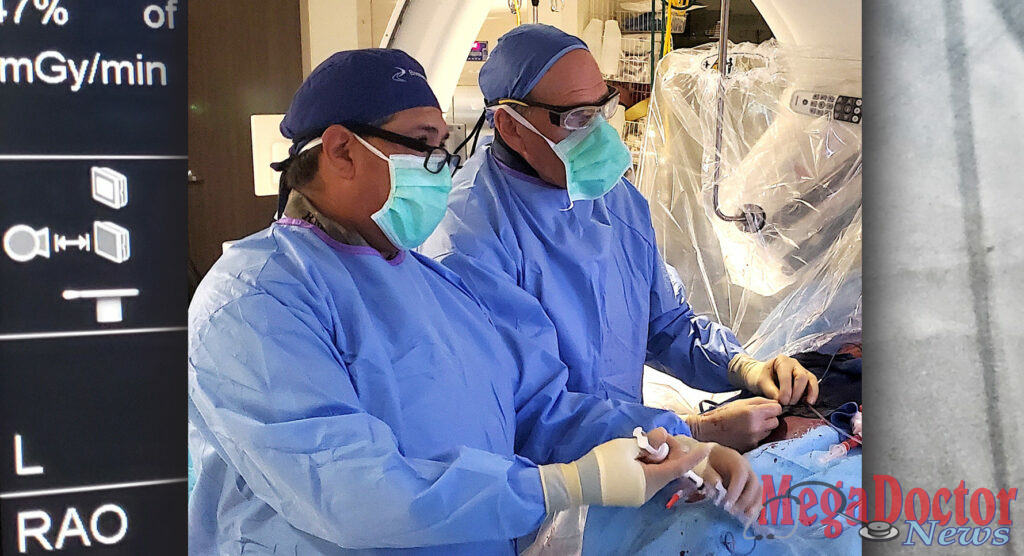 Mega Doctor NEWS
Harlingen — Thanks to the use of upgraded technology, interventional cardiologists at Valley Baptist Medical Center-Harlingen are getting a clearer picture than ever when it comes to treating their patients.
The new tool, called instantaneous wave-free ratio (iFR), is used during testing to provide interventional cardiologists with the most accurate information possible on a patient's blood vessels, said cardiologist Dr. Charles Mild. That information, Mild said, can help physicians make critical, timely decisions regarding a patient's course of treatment, which can in turn help prevent unnecessary procedures and potential complications.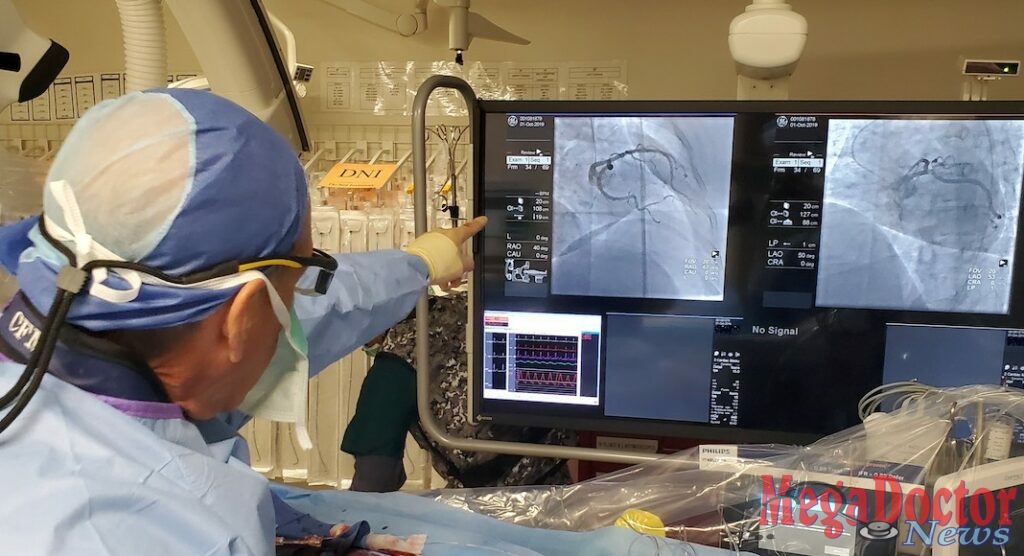 The instantaneous wave-free ratio is used during an angiogram – a procedure used to diagnose health issues related to heart disease using X-ray imaging to view a patient's blood vessels. These images help physicians determine which vessels may be narrowed or blocked and require treatments ranging from stenting to help maintain blood flow to bypass surgery.
During the angiogram, interventional cardiologists use tiny catheters, usually inserted through a site via the groin, to inject dye into vessels which is easily seen in X-ray imaging. Through the use of that imaging, interventional cardiologists can pinpoint lesions or areas of vessels that may be narrowed, causing a wide variety of symptoms from chest pain to shortage of breath. Left untreated, these lesions and narrow areas can cause serious health issues, including stroke and death.
While these images usually help interventional cardiologists choose the appropriate treatment for a patient, sometimes more precise details are required, Mild said.
"The diagnostic tool of choice is the angiogram, and we do hundreds of them every year. Most of the time, we as cardiologists see a tight spot in a vessel and we fix it and the patients do better," Mild said. "But sometimes there are borderline issues, and now with this new technique we can measure the flow through the lesion and come up with a number that correlates with the success rate of your chosen intervention."
Mild said that with such accurate information, interventional cardiologists can help avoid unnecessary procedures which could lead to complications.
"When we use iFR and put in a stent, we are as close to knowing a patient needs it as we can possibly be," he said.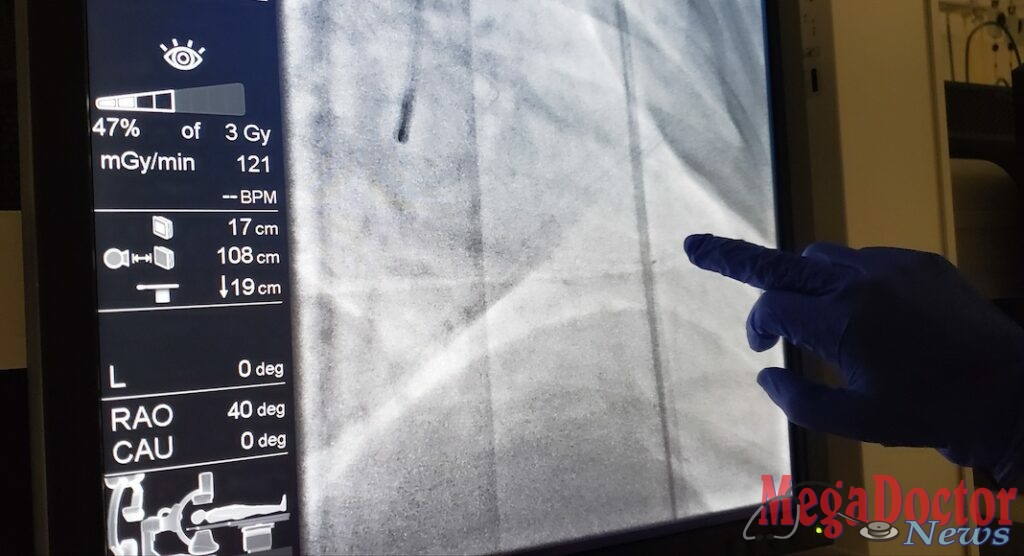 A major benefit regarding the use of instantaneous wave-free ratio is that it does not require additional equipment or medication, which may be more invasive for the patient. Mild said that during the angiogram process, the special wire is threaded to the location of a lesion or narrow vessel and placed across the area to take measurements.
Previously, interventional cardiologists at Valley Baptist-Harlingen utilized a tool called fractional flow reserve, which provides similar details on lesions and narrow areas in vessels. However, the use of fractional flow reserve required the use of drugs to dilate a patient's vessels during the angiogram process, which could be uncomfortable for some patients, Mild said.
"With this new way of doing things, any time you can avoid giving a patient additional medication, the patient is better off," he said.
While the diagnostic process and treatment options can sometimes be difficult to explain to patients, Mild said that the benefit of performing successful procedures as a result of the data obtained through the use of instantaneous wave-free ratio is easy to understand.
"Previously, not all angioplasty trials have shown a benefit to the patient. The reason for that is that sometimes stents were not always placed in the right lesions," he said. "With this new methodology, it's more positive than ever that we've got the right vessel and we've found the culprit."