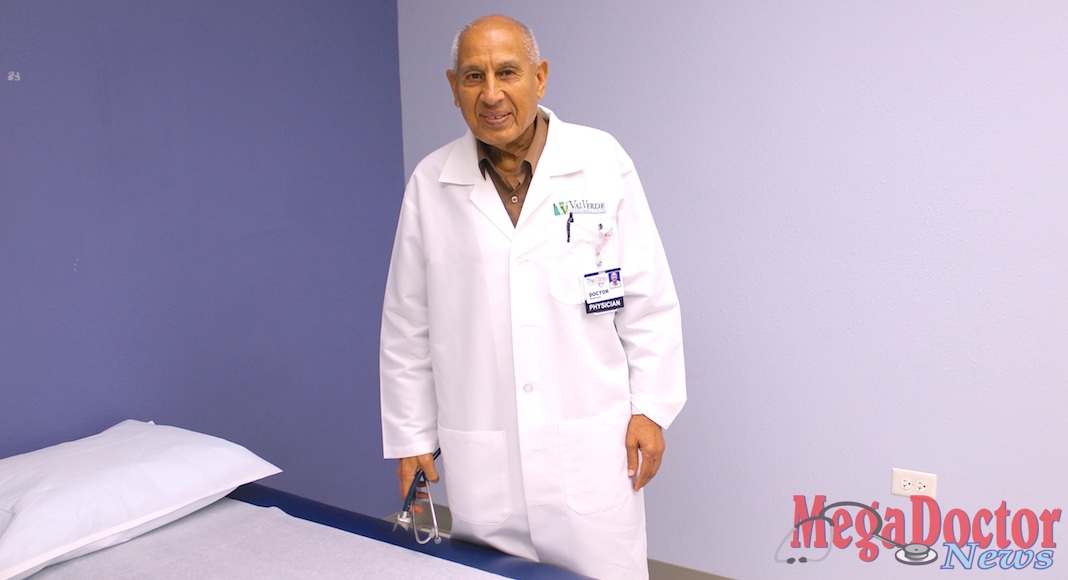 Dr. Shamoon Doctor has an unforgettable name and 40 years of experience in treating urology conditions
 Mega Doctor News
- Advertisement -

Weslaco, Texas– A new urologist in Weslaco has an unforgettable name, Dr. Shamoon Doctor, as well as more than 40 years of experience in treating patients with various urology conditions. Dr. Doctor is a general urologist who has opened an office in the Knapp Medical Center Medical Plaza Building located at 1330 East 6th Street, Suite 105 in Weslaco.
Dr. Doctor, who practiced in Brownsville and Harlingen for the past six years, is available to treat a wide variety of urology conditions, including prostate problems, enlargement of the prostate gland (BPH), urological malignancies (such as bladder cancer), kidney stones, blood in the urine, and urinary incontinence.
"For patients with urological problems, our office is open and ready to serve your needs," Dr. Doctor said.
Dr. Doctor previously practiced as a urologist at Val Verde Regional Medical Center in Del Rio and at Fort Duncan Medical Center in Eagle Pass.  He also served as urologist in Huntington, West Virginia at Cabell Huntington Hospital, St. Mary's Hospital, and the Veterans' Administration Hospital, as well as in Ontario, Canada at Whitby General, Oshawa and Ajax / Pickering hospitals.
Dr. Doctor completed residency programs in urology and general surgery at Dalhousie University in Halifax, Nova Scotia in Canada. He also completed an internship and residency at St. George's Hospital and GT Hospital in Bombay (now Mumbai), India, after graduating from Osmania Medical College in Hyderabad, India.
Dr. Doctor's office is located on the first floor of a three-story building on the north side of Knapp Medical Center (1330 East 6th Street, Suite 105). For more information, please call (956) 969-2100 or visit www.KnappMed.org.