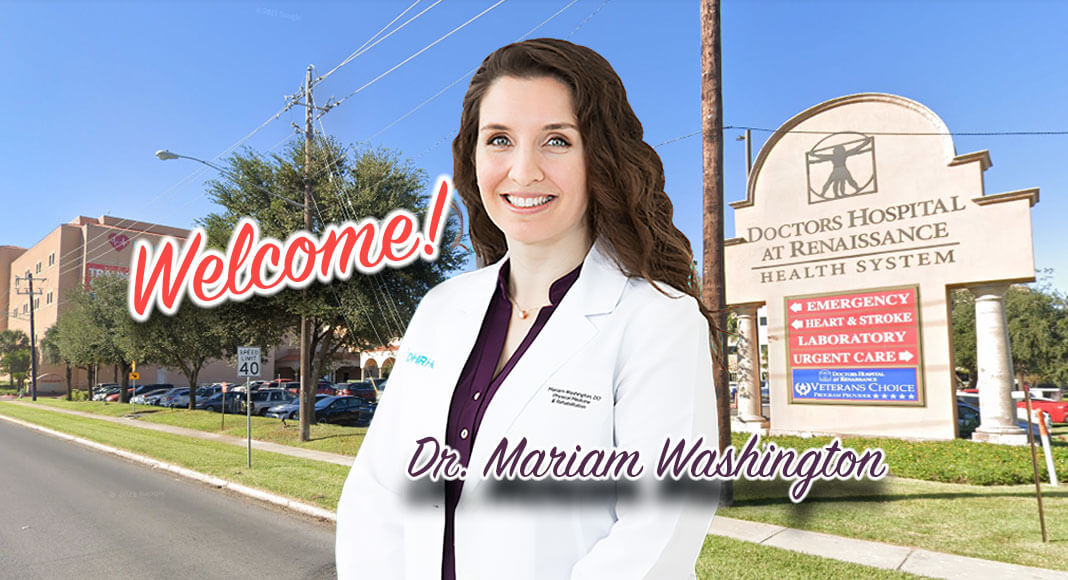 - Advertisement -

Mega Doctor News
EDINBURG, Texas – DHR Health is proud to announce the recent hiring of Dr. Mariam Washington, a physician trained in physical medicine and rehabilitation who specializes in enhancing and restoring the functional ability of those with physical impairments caused by injuries or disorders.
Dr. Washington received her Doctor of Osteopathic Medicine in 2015 from the Western University of Health Sciences College of Osteopathic Medicine of the Pacific in Pomona, California. Her post-graduate training then brought Dr. Washington to Texas where she completed an internship and residency in Physical Medicine and Rehabilitation from UT Health San Antonio.
Dr. Washington always wanted to be a physician, even recalling that at a young age she learned the anatomy of a heart from a book gifted by her mother.
At DHR Health, utilizing the most advanced technology, Dr. Washington designs comprehensive treatment plans for patients who have musculoskeletal issues causing pain and difficulty sitting, standing, or preforming normal daily activities, often caused by injuries such as bone fractures, hip dislocations, spinal deformities, or limited range of motion in a joint.
She offers electrodiagnostic (EMG) services, a test to measure the activity of nerves and muscles, and specializes in headache prophylaxis and treatment procedures including Botox for migraines and occipital nerve blocks, in addition to osteopathic manipulative medicine.
She is certified by the American Board of Physical Medicine and Rehabilitation and by the Texas Medical Board.
Dr. Washington's clinic is located at 2821 Michael Angelo, Suite 201 in Edinburg, Texas.
- Advertisement -

Patients or providers can call (956) 362-6075 to schedule an appointment.