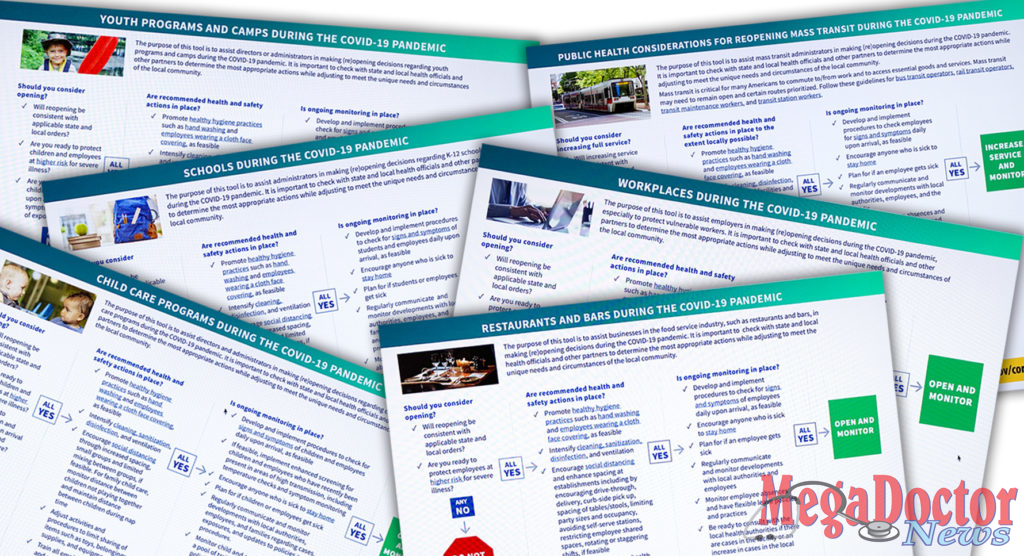 Mega Doctor NEWS
The CDC finally released long-delayed reopening guidance for schools, workplaces, camps, childcare centers, mass transit, and bars and restaurants.
The six one-page "decision tool" documents use traffic signs and other graphics to tell organizations what they should consider before reopening.
The CDC planned a document for churches, but that wasn't posted, AP reports. The White House raised concerns about recommended restrictions.
See the checklists:
In a sign of reopening complexity, McDonald's issued a 59-page guide for franchisees, urging them to close public soda fountains or deploy a staff member to monitor them, The Wall Street Journal reports (subscription).