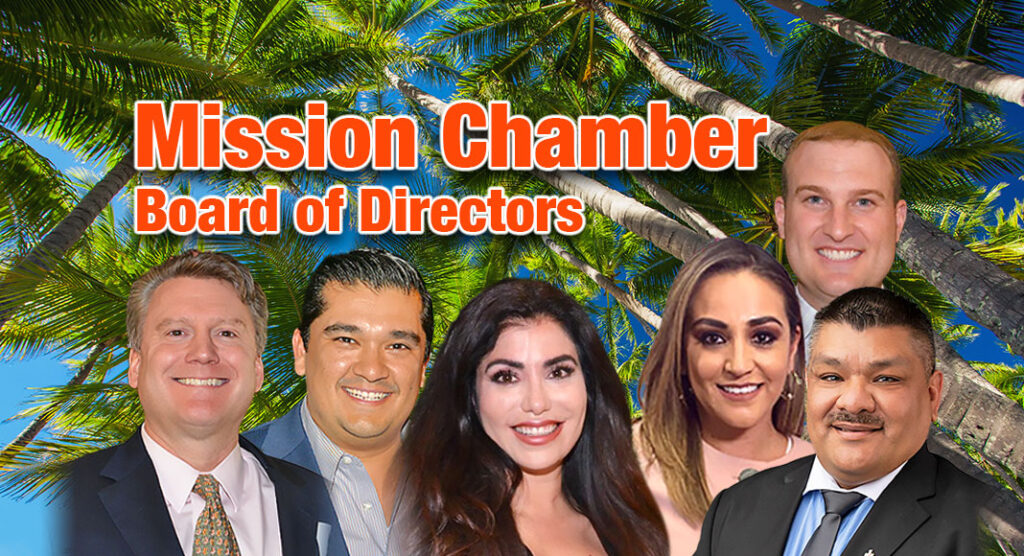 - Advertisement -

Mega Doctor News
Special from Texas Border Business
MISSION, Texas – The membership has spoken. The 2022 Nominating Committee announced the election of the 2022 – 2023 Board of Directors. Four re-elected Directors and one newly elected board member will work with the current Board to advocate for tourism and support local businesses.
GMCC is pleased to announce Chad Nunnery, Founder & President, of Composite Access Products (CAP) as the new member of the organization's Board of Directors for a three-year term, effective October 2022.
CAP is located in McAllen, TX, and is the first molder of traffic-rated composite manhole covers, TXDOT approved and has won the 2020 National Award for Composites Excellence (ACE). CAP employs 25 RGV residents and will reach 200 employees by 2028.
"I am excited to be chosen as the new board member at the Mission Chamber," Nunnery said. "After living in Mission for 18 years, I feel this will be a terrific way to give back to the Mission business community, as well as the Mission community as a whole. Attracting and promoting new businesses and company growth provides jobs and skills as well as tax revenue to improve our city."
Chad Nunnery grew up in western Massachusetts and graduated from Dartmouth College, an Ivy League school in Hanover, NH with Engineering and Chemistry degrees. He is married to Gabriela who is also accomplished with both University Valedictorian and Miss Reynosa honors. Chad and Gabriela reside in Mission. Their son William is a 2021 Sharyland High School graduate and is currently a Rice University sophomore and Texas State Chair of Young Americans for Liberty.
The Chamber is also celebrating the re-election of four board members to serve another three-year term:
Lance Ames, who currently serves as the immediate past Chair of the Board. Ames is the CEO of South Texas Health System (STHS) Children's and STHS Edinburg Hospitals. Ames also represents the Mission Freestanding Emergency Department on the STHS Board of Directors.
Paola Lopez, current Board of Director, who is Mission Regional Medical Center's Marketing Director.
Rene Alcala, current Board of Director, and is Killam Development's Director of Business Development for the Rio Grande Valley.
Ronnie Ontiveros, who currently serves as Chairman of the Board. Ontiveros is the CEO of MedCare EMS and, Broker/Owner of NextHome RGV Realty.
- Advertisement -

"I am so thankful to the Chamber board for their tremendous support as we navigated through 2022," says the incoming Chairman of the Board, Joe Vargas, Owner of Apple Pharmacies. "In fact, there was so much energy generated that all board members that had concluded their term accepted to run for another term," says Vargas.
Joe Vargas has served on the GMCC Board of Directors since October 2020. "That's a testament to where this Chamber is going! This year, 2022-2023, is positioned to be such an exciting year with Ronnie, our Chairwoman at the helm, Brenda as our President & CEO, and our five new board members bringing forth passionate leadership for our mission and the success of business in the City of Mission," concluded Vargas.
Mission Chamber Board of Directors is a membership elected board and are volunteer positions. This organization has been in existence since 1946.