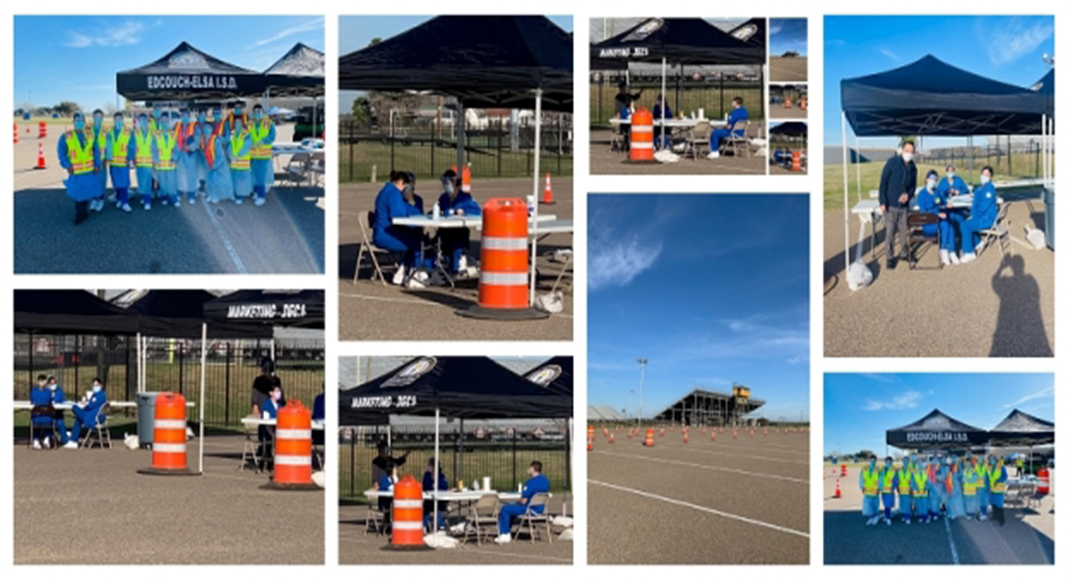 Mega Doctor News
MCALLEN, TEXAS– Vocational Nursing students from STC's Nursing and Allied Health Campus have stepped up to assist communities in the Rio Grande Valley as they begin to receive their COVID vaccinations.
LVN students answered calls for assistance by Edcouch-Elsa ISD and Hidalgo County to begin the pre-screening process as that community begins to vaccinate the elderly in response to the pandemic. They began with the pre-screening of citizens 65 years or older on Feb. 2 ahead of the vaccination event taking place on Feb. 3.
After the pre-screening, the COVID-19 vaccines are then administered by healthcare professionals including doctors, nurses, pharmacists, physicians assistants, and pharmacy technicians who have received training on how to administer the vaccine and how to manage very rare side effects of the vaccines.
"This is who we are," said STC NAH Dean Dr. Jayson Valerio. "As NAH students and faculty at South Texas College, our main mission is to meet the healthcare needs of our growing and diverse community, and right now they need our help."
Along with LVN students, Valerio said he has been urging NAH students from its LVN program, Associate Degree Nursing (ADN) program as well as its new Bachelor of Science in Nursing (BSN) since the fall to be prepared for assisting local communities.
Students assisted with vaccinations in Edcouch-Elsa on Feb. 3, and plan to assist in Donna and then Starr County in the coming weeks.
"I told them before the fall semester ended to be ready because at any moment we anticipate that they will need our help to administer the COVID-19 vaccines," Valerio said. "I want to instill in our students the social responsibility and civic responsibility because they are our future healthcare leaders."