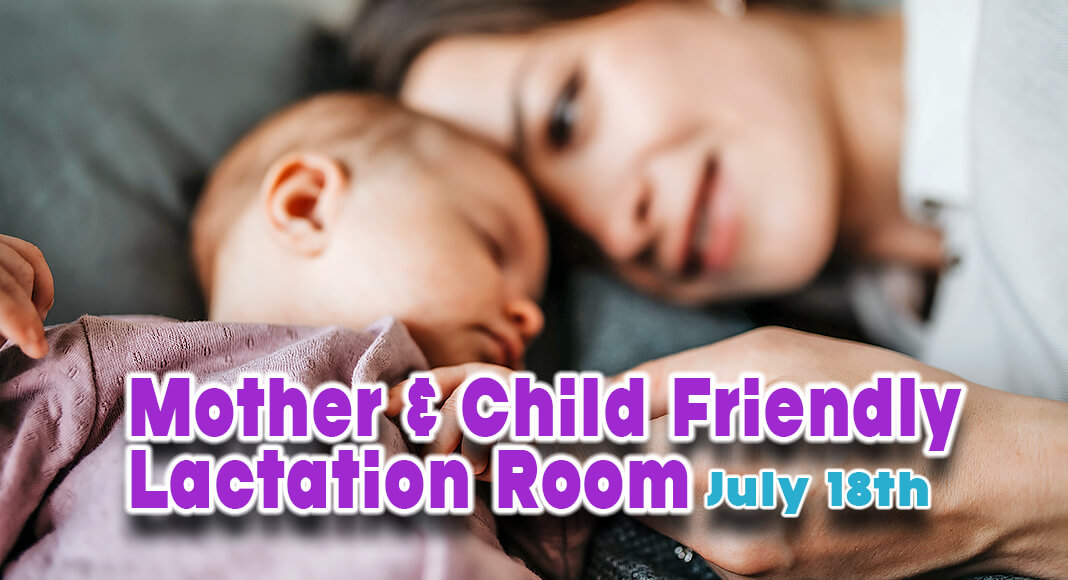 Mega Doctor News
- Advertisement -

BROWNSVILLE, Texas – Driscoll Health Plan and Friendship of Women will work in partnership to bring a long-standing lactation room at 95 E Piece Rd, Brownsville, Tx 78521. The room will provide a safe, clean, and private space for a woman to nurse her child. The room will be inclusive to allow a sibling to be in space for family bonding. The room will be accessible to any women receiving services with Friendship of Women at no cost. The room will provide a quiet and safe space to encourage moms during their breastfeeding journey.
Gloria Ocampo Executive Director and CEO along with Friendship of Women, Inc. provide comprehensive services such as emergency shelter, crisis intervention, and legal advocacy to survivors of domestic violence and sexual assault and their families. All survivor services are free and confidential.
Friendship of Women would also like to offer a mother child friendly lactation room while survivors seek other services available for them. By providing a source, it will help nursing mothers along with their infant with a soothing and relaxing environment enough for a pumping session. It gives them a place to carry out this biologically important task while at the shelter and to accommodate the supplies necessary for them. Furthermore, supporting nursing affects the health of both the mother and her baby. Nursing moms experience lower rates of postpartum depression and reduced risk of cancer. While breastfed babies experience lower risk of infection in the short term and lower risk of diabetes, obesity, and asthma in the long-term. Not only is breastfeeding a matter of health, but helps to lower rates of absenteeism, boost morale, and save on health care costs—all of which have positive effects on the bottom line.
WHEN: 6:00 p.m. to 7:00 p.m., Tuesday July 18, 2023
WHERE: 95 E Piece Rd, • Brownsville, TX78521
About Driscoll Health Plan:
Driscoll Health Plan is a non-profit, community-based health insurance plan offering health care coverage to the communities of South Texas. Our insurance products include STAR Medicaid, STAR Kids, CHIP and CHIP Perinatal.
Driscoll Health Plan was originally developed and funded through the Driscoll Foundation and licensed by the Texas Department of Insurance as a Health Maintenance Organization (HMO) in 1998.
Driscoll Health Plan is affiliated with Driscoll Children's Hospital which has been taking care of kids and their families in South Texas and the Rio Grande Valley for more than 60 years. We offer health care services at Driscoll Children's Specialty Centers and clinics in McAllen, Harlingen, Brownsville, Laredo, Rio Grande City, Eagle Pass, Edinburg, Victoria and Weslaco.
- Advertisement -

About Friendship of Women:
From its beginning in 1977, Friendship of Women, Inc. has held true to its belief that all persons have the right to self-determination, respect, and dignity regardless of their race, color, sex, national origin, age, disabilities, religion, or sexual orientation. We believe in the right of all persons to live without fear, abuse, and oppression, and strive in our daily work to eliminate domination of all forms.
Our Mission: Our Mission is to provide leadership and comprehensive services to empower and promote safety, health, and overall well-being of adults and children impacted by family and sexual violence. We seek social change through advocacy, education, prevention, and provide a safe home for victims and their families.
Our Vision: Friendship of women, Inc. (FOW) maintains a clear vision that are, above all, a social change agency committed to ending violence against battered women, men, and their children in all Cameron County communities.