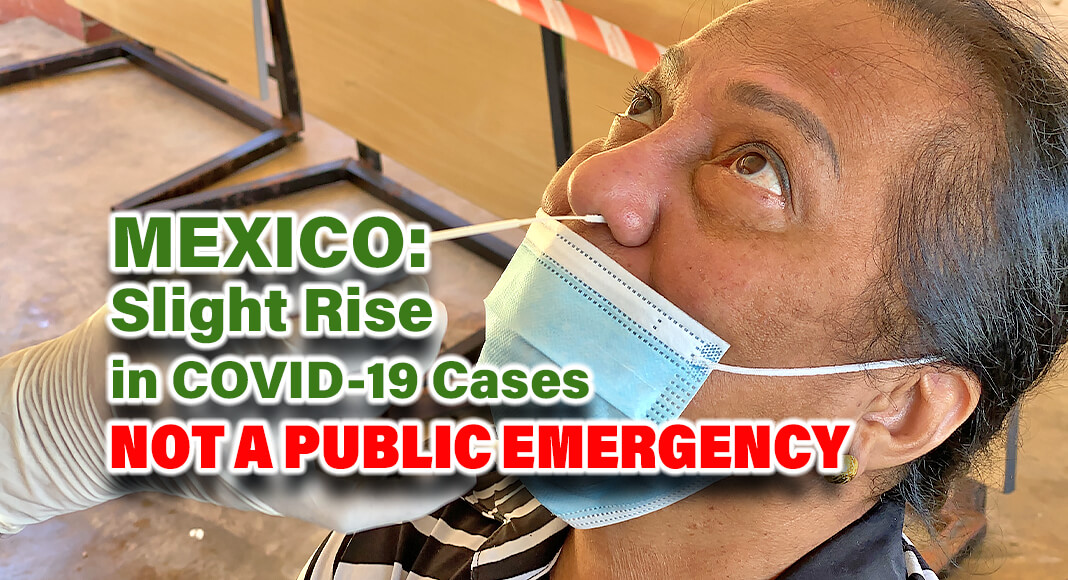 Mega Doctor News
- Advertisement -

By Roberto Hugo González
Despite a slight upswing in COVID-19 cases in Mexico, the government has assured the public that there's no need for alarm. The Health Ministry dispelled fears, stating that the current situation remains manageable and within expected levels of variability for virus circulation.
In a Tuesday press conference, Health Minister Hugo López-Gatell stated that only 19 people across the country were presently hospitalized with the virus. He clarified that the slight increase was consistent with patterns observed in other nations, including the United States, and reiterated that no emergency situation existed.
The National Autonomous University of Mexico (UNAM) had recently reported a rise in positive tests for the virus. The university emphasized, however, that both hospitalizations and deaths have remained stable. UNAM urged precautions such as mask-wearing in enclosed spaces and self-isolation upon symptom development, primarily aimed at protecting its community as the new semester begins.
Addressing this, López-Gatell stated that the rise reported by UNAM, based on Health Ministry's own data, has not been accompanied by a surge in severe cases warranting a return to universal mask-wearing. He emphasized that while mask use is not problematic, the ministry is not encouraging widespread use at this time due to upcoming winter season and potential mask fatigue among the populace.
The Health Ministry is planning a vaccination booster initiative for the most vulnerable populations, such as the elderly and chronically ill, in anticipation of a possible case surge during the winter months. López-Gatell pointed out that most current hospitalizations involve individuals who haven't completed the recommended vaccination regimen.
It was also reported that the current low hospital occupancy rates in the National Health System, with less than 2% overall occupancy and a mere 0.5% in intensive care units.