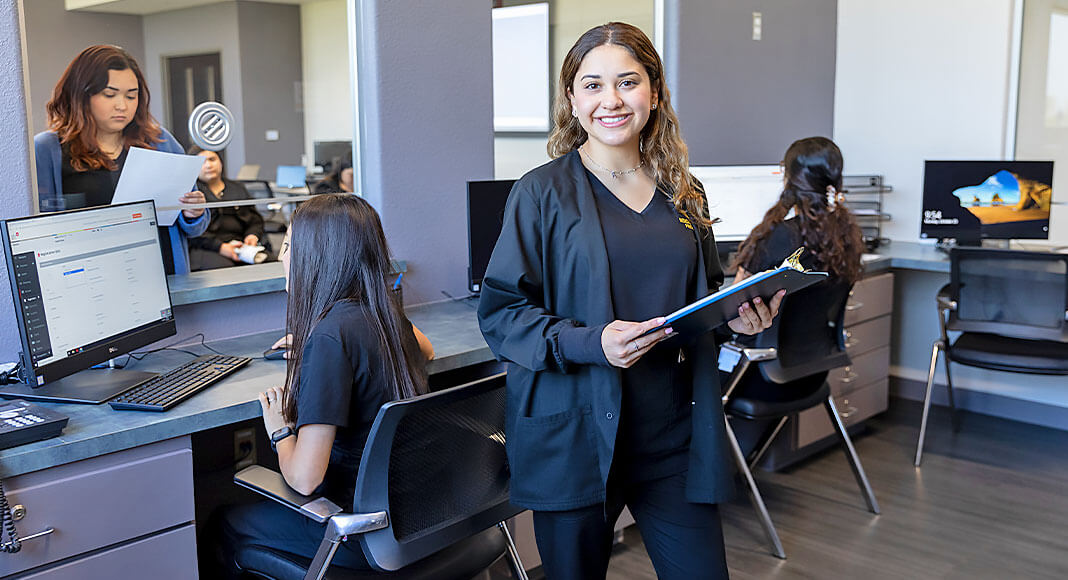 Mega Doctor News
The Medical Assistant (MA) Program students at Laredo College have achieved a 100% passage rate on the national licensure exam. Ten students sat for the AMCA MA clinical certification exam in May 2022 and successfully passed the national certification exam.
This exam is only provided once a year towards the end of the spring semester for MA students obtaining their Associate of Applied Science. In order to obtain their credentials, students must pass the areas of patient care, clinical and administrative skills, medical law and ethics, safety and infection control and anatomy and physiology. The exam is a culmination of the course content students learned over the two years.
Faculty members that helped achieve a 100% passing rate for the first time include Associate Professor of Medical Assistant Cesar Rodriguez, Associate Professor of Medical Assistant Lissa L. Liveson and Medical Assistant Program Director Graciela Y. Gonzales.
LC faculty goes above and beyond to prepare students in their respective fields with quality education in any scenario to make a difference in our community. Our institution prepares students in careers with promising futures, and instructors share their extended knowledge that instills passion in the field. The program already has 100% employability and now a 100% passage rate.
"The students achieving a 100% passage rate speaks for their tenacity and resilience to succeed despite the many hurdles and obstacles that crossed their paths over the last two years," Gonzales said. "As instructors, we are grateful and proud of this amazing group of students and look forward to seeing them grow as medical professionals in our community."
Clinical Medical Assistants are in very high demand, and the demand is only increasing as more and more providers seek college educated, certified clinical medical assistants. The medical assistant is a trained healthcare professional at the forefront of providing effective and efficient health care to patients in various ambulatory healthcare settings such as physician's offices and clinics. The medical asssistant is cross-trained in medical administrative and clinical duties necessary to maintain an efficient, professional medical facility.
For more information about the MA Program, contact the Allied Health Department at (956) 721-5261 or visit https://www.laredo.edu/cms/map/ for more information.