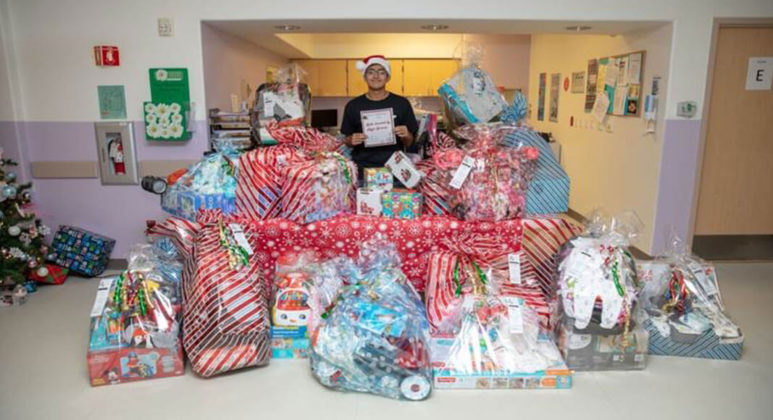 Mega Doctor News
- Advertisement -

Edinburg, TX—Due to the generosity of local 16-year-old Rajiv Swarup, more than 50 families received special gifts this Christmas. Swarup, who attends the Science Academy of South Texas, donated $3,500 to the Nurse-Family Partnership at DHR Health Women's Hospital and the Renaissance Cares Foundation. To raise the funds, Swarup held a part-time job over the summer. The experience helped him become familiar with the value of hard-work and sharing with others during the holidays.
The Nurse-Family Partnership is a free community health program that focuses on low-income, first-time mothers. Each mother is partnered with a registered nurse and receives ongoing nurse home visits that continue through her child's second birthday. The nurse's expertise helps guide first-time mothers through the emotional, social and physical challenges they face as they prepare for a healthy birth. To learn more about the Nurse Family Partnership at DHR Health Women's Hospital, please call (956) 362-4190.
The Renaissance Cares Foundation is a 501 (c)(3) tax exempt non-profit organization whose purpose is to provide structured programs that offer goods, services, and/or funds to economically disadvantaged individuals living in the Rio Grande Valley. Since 2016, the Renaissance Cares Foundation dedicated its efforts to providing education and awareness on the prevention and management of medical conditions through: workshops, seminars, conferences, and lectures; providing nutritional guidance and literature; and, supporting scientific research projects and training on medical conditions with high prevalence in the Rio Grande Valley.