Mega Doctor News
- Advertisement -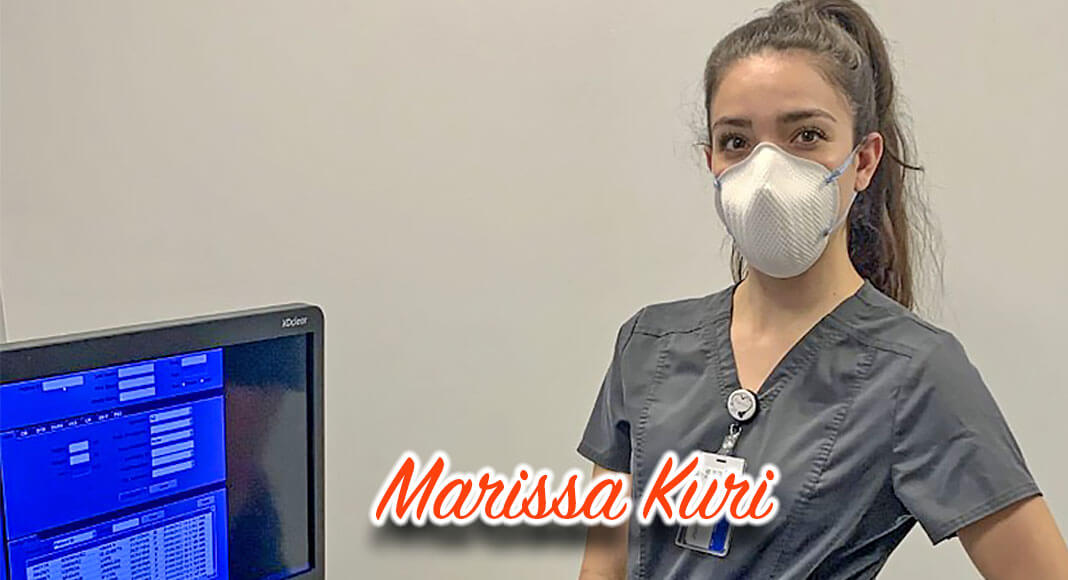 TSC Staff
Marissa Kuri graduated last year from the Texas Southmost College Diagnostic Medical Sonography program with an associate degree, an opportunity she said was worth the wait.
The 32-year-old began her college journey like most after high school, except she said she didn't have a clear career path.
"I didn't know what I wanted to do," said Kuri. "I knew I was going into the health care field because everyone in my family is, but beyond that, I didn't have a plan."
Instead, Kuri took some time to reflect and discover her interests while working in fitness, among other jobs, but she knew in her heart college is where she was supposed to be.
"It was a friend in nursing that told me about TSC's sonography program," she said. "Had I realized that I had a program like this close to home, I would have done it a long time ago."
The Brownsville native now works as full-time registered Diagnostic Medical Sonographer at Texas Health Care Imaging in Brownsville and with Exceptional ER on an as needed basis.
- Advertisement -

In fact, Kuri received her job offer with Texas Health Care Imaging before even graduating from the program.
"Since finding this program, I have felt very fortunate for the opportunities I have received," said Kuri. "To start a career before you even graduate is surreal, but that's why I chose this program…it has a high job placement rate and licensure exam pass rate. I couldn't go wrong."
Despite the challenges of the pandemic, Kuri said program faculty did everything, including purchasing Butterfly IQ portable sonography probes to practice their skills at home while on quarantine.
"The fact that the program went above and beyond to ensure we didn't miss a thing and still got the skills we needed, is what sets this program apart from others," she said. "Because of this, I was able to gain the foundation I needed to get hired early on, pass my licensing exam and get additional licenses."
In addition to becoming a registered sonographer, she also earned licenses in abdomen and obstetrics and gynecology sonography.
"Finding my passion and starting my career may have taken me longer than most," said Kuri. "But I have no regrets, because now I'm doing what I love, and I am happy."
Kuri's next goal is to study and pass her vascular and cardiac licensing exams. She expects to begin the process within the coming months and hopes to someday also continue her education to earn a bachelor's degree.
"TSC has allowed me to have something for myself, a career," she said. "Now I get to help people and help save lives."
For more information on TSC's Diagnostic Medical Sonography program, visit tsc.edu.
Registration for spring 2022 is underway. Class begin Jan. 17.