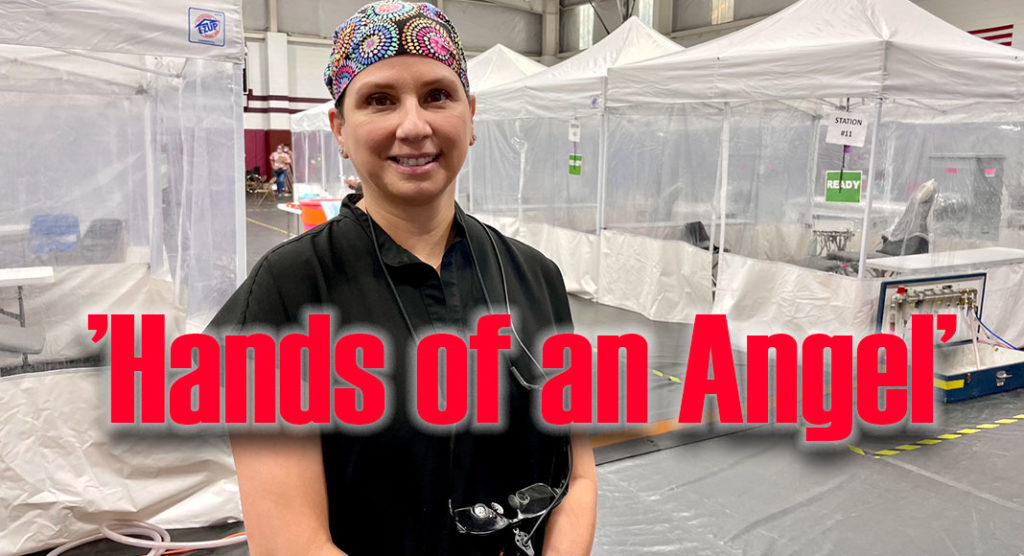 Mega Doctor News
- Advertisement -

SAN JUAN – For San Juan Dentist Dr. Melissa Rivera taking time to give back to her community is one of her biggest motivations.
Having practiced dentistry in the Rio Grande Valley for more than 17 years, Dr. Rivera a proud Pharr-San Juan-Alamo ISD (PSJA ISD) alumna, recalls her love of dentistry first spark at a young age.
"I was a 7th grader at LBJ Middle School when I decided I wanted to be a dentist," said Dr. Rivera who graduated from PSJA High School in 1993. "I remember going to the dentist and watching in awe as my sister or my mother got their cleanings done."
After graduating from PSJA High School, Dr. Rivera attended the University of Texas-Pan American where she majored in Biology and minored in Chemistry. She earned a Doctor of Dental Surgery degree from Baylor College of Dentistry in 2003 and opened her practice "Melissa Rivera, D.D.S., PA" during the fall of 2004.
According to the 45-year-old, it was her life-long dream to have her own dental practice where she could make a difference in her patients' lives.
"I have a passion for helping people, helping them out of pain and to feel comfortable with their smile," she said. "One of the reasons I wanted my own clinic was because I wanted to see patients from their young pediatric years and follow them into adulthood."
As a result, the PSJA alumna shared that providing equitable quality dental care is important to her.
- Advertisement -

"There's a lot of patients that attend clinics for the underserved, but they don't get the same customer service they may get in a private practice," said Dr. Rivera. "My goal is to have a clinic that provides the same quality of care no matter what form of insurance you have or where you come from."
Due to her passion for giving back and serving her community, despite her busy schedule Dr. Rivera volunteered a day this summer to provide free dental care to patients from across the Rio Grande Valley during the 2021 Operation Lone Star held at her alma mater, now PSJA Early College High School.
"I saw so many patients that waited in line overnight. That's how important it was for them to be seen," shared the dentist.
Operation Lone Star is a public health emergency preparedness exercise held annually at PSJA ISD for more than two decades through a joint collaborative effort between local, state, federal and private partners, including Hidalgo County, the Texas Department of State Health Services, Texas Military Forces, and Remote Area Medical Volunteer Corps, to name a few. Each year dozens of medical practitioners like Dr. Rivera volunteer their time to provide free medical, dental, and vision services to thousands of people in South Texas.
"It meant a lot to me to be able to be there for them. Many had never been to the dentist and were so grateful for the services we provided," she said. "I got the most beautiful compliment from my last patient who had never ever been to the dentist. After receiving her services, she thanked me and said I had the 'hands of an angel.' Moments like that are what motivate me."
According to Dr. Rivera, she was grateful for the opportunity to give back to the community where she grew up. She credits her passion for helping others to her parents and the education she received while at PSJA ISD where she served as a Drill Team Major and was actively involved in organizations like the National Honor Society and Kiwanis Club.
"I am very proud to call PSJA my alma mater. I actually live in Edinburg, but I choose to bring my kids to PSJA. That's how much it means to me," she said. "I am so proud to say that at PSJA we create doctors, lawyers, teachers…there's no limit to what PSJA students can achieve."