Order Phone number below of all the stores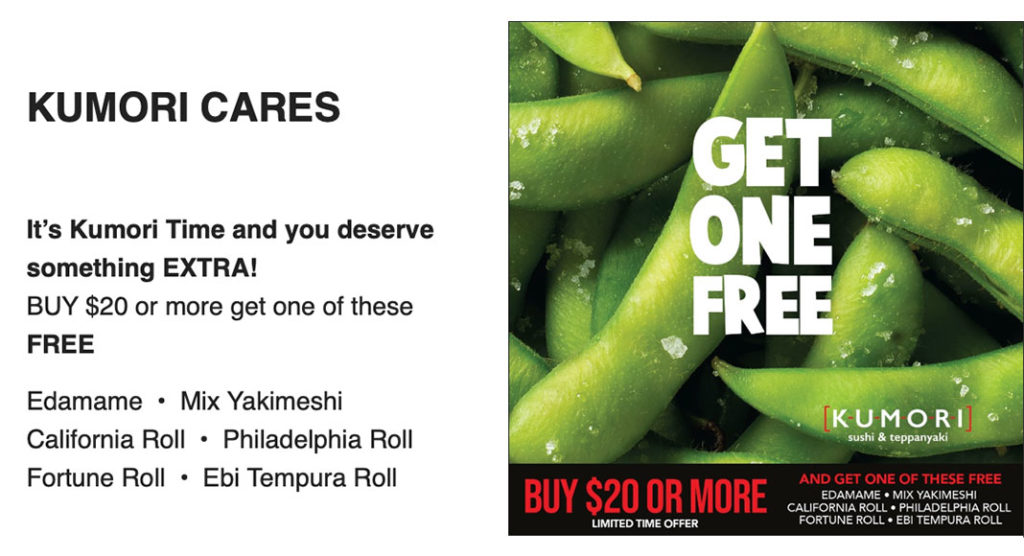 Mega Doctor NEWS
We encourage you to support local merchants. During these times of need, we can rise as a community and help each other out.
Kumori
KUMORI NOLANA ☎️ (956) 618-5677
KUMORI RIDGE ☎️ (956) 994-9664
KUMORI TRENTON ☎️ (956) 540-7074
KUMORI UPTOWN ☎️ (956) 631-2822
KUMORI BROWNSVILLE ☎️ (956) 350-8887
KUMORI WESLACO ☎️ (956) 375-2236
It's Kumori Time and you deserve something EXTRA!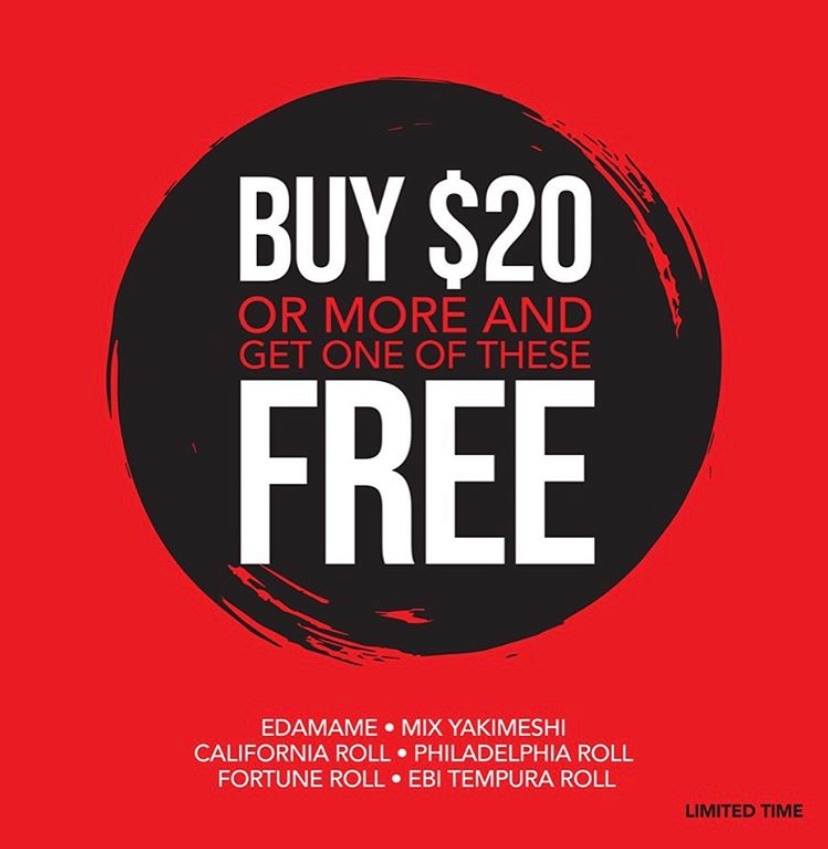 Buy $20 or more and get one of these FREE
Edamame
Mix Yakimeshi
California Roll
Philadelphia Roll
Fortune Roll
Ebi Tempura Roll
*Limited time offer.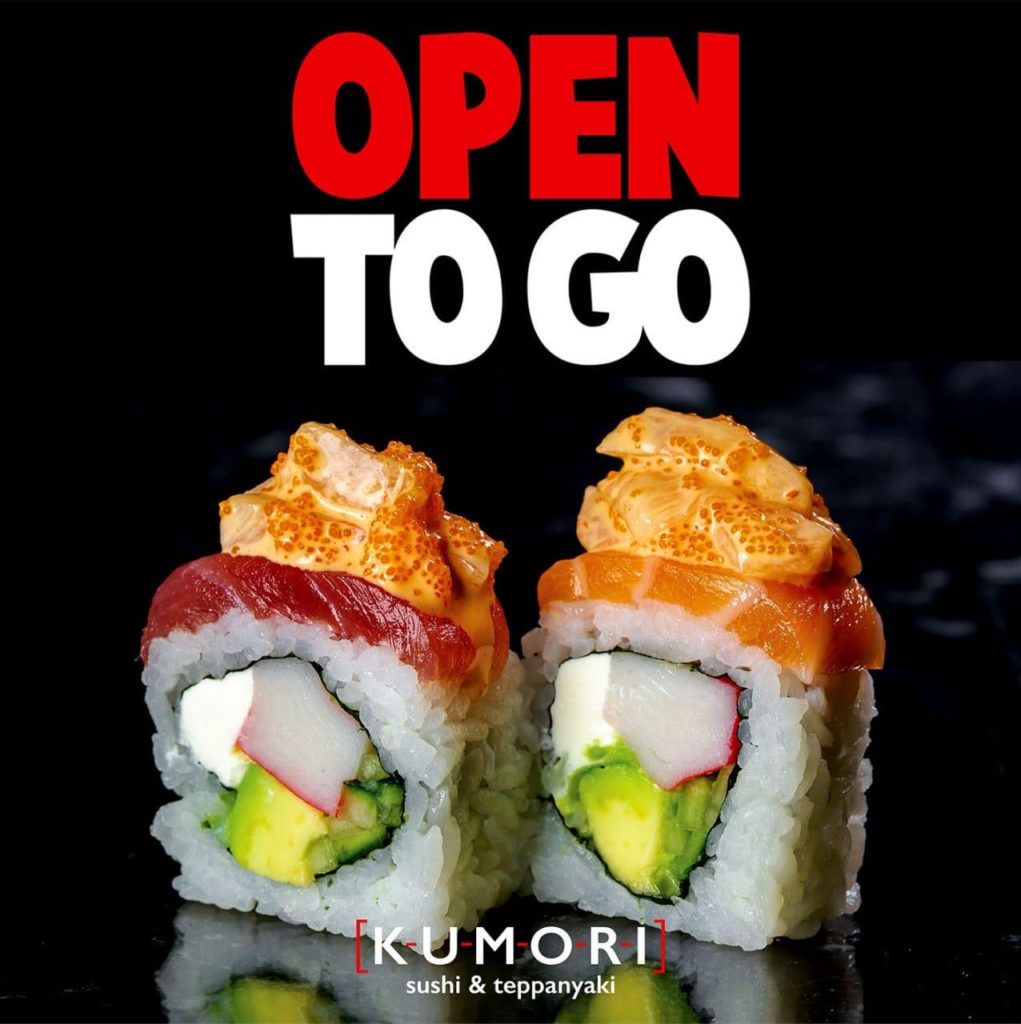 We are OPEN!
We are currently delivering via Favor, Uber Eats, Grubhub & Bitesquad
We are no longer available or working with Door Dash
Please order by calling any of our locations, kumorisushi.com, or via any of these delivery apps.
---
If you are the owner or the manager of a restaurant, we would like to help you promote your curbside specials. FREE of charge. Just send us the information to info@tbbmega.com