Order Phone number below of all the stores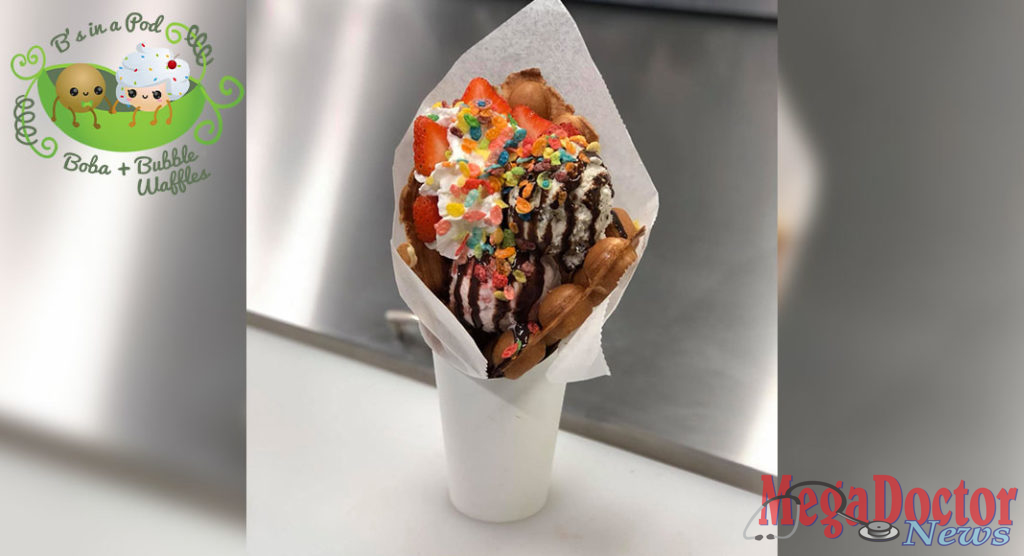 Mega Doctor NEWS
We encourage you to support local merchants. During these times of need, we can rise as a community and help each other out.
B's in a Pod 
4119 N 10th St. McAllen, Texas 78504 ☎️ 956-331-8034
B's in a Pod offers a variety of Asian Snacks and beverages, like Boba teas, bubble waffle ice cream cones and waffle pops, etc.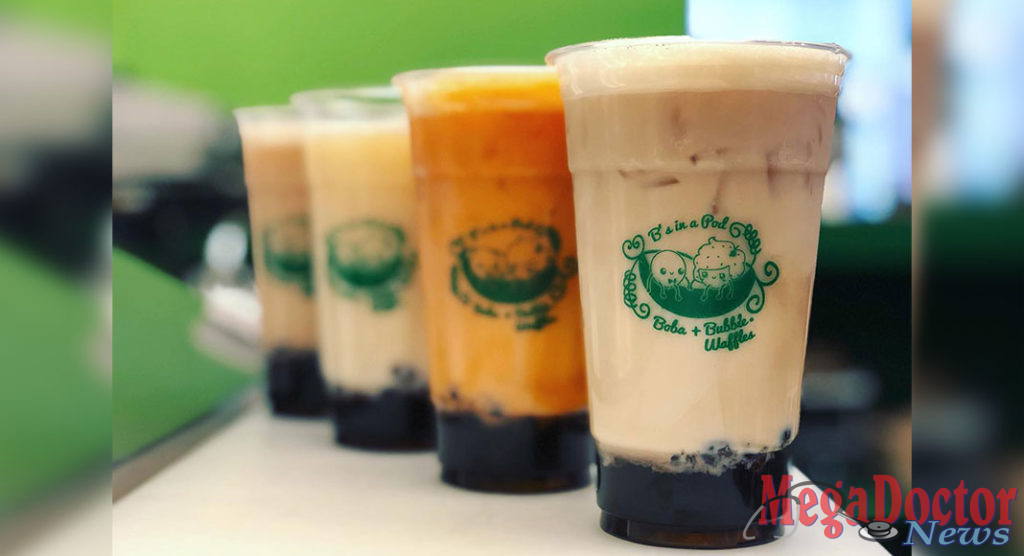 Great pricing: 16oz flavored boba teas, only $3.99, including boba. 
We are open for delivery and contactless take-out. Orders will be taken for delivery via Doordash or Grubhub, as well as Outdoor pickup via telephone (956) 331-8034.
Pickup orders will have to be paid over the phone with a credit or debit card, and picked up at the door, as we will not be allowing anybody to enter the store, for the safety of our customers as well as for our family and team.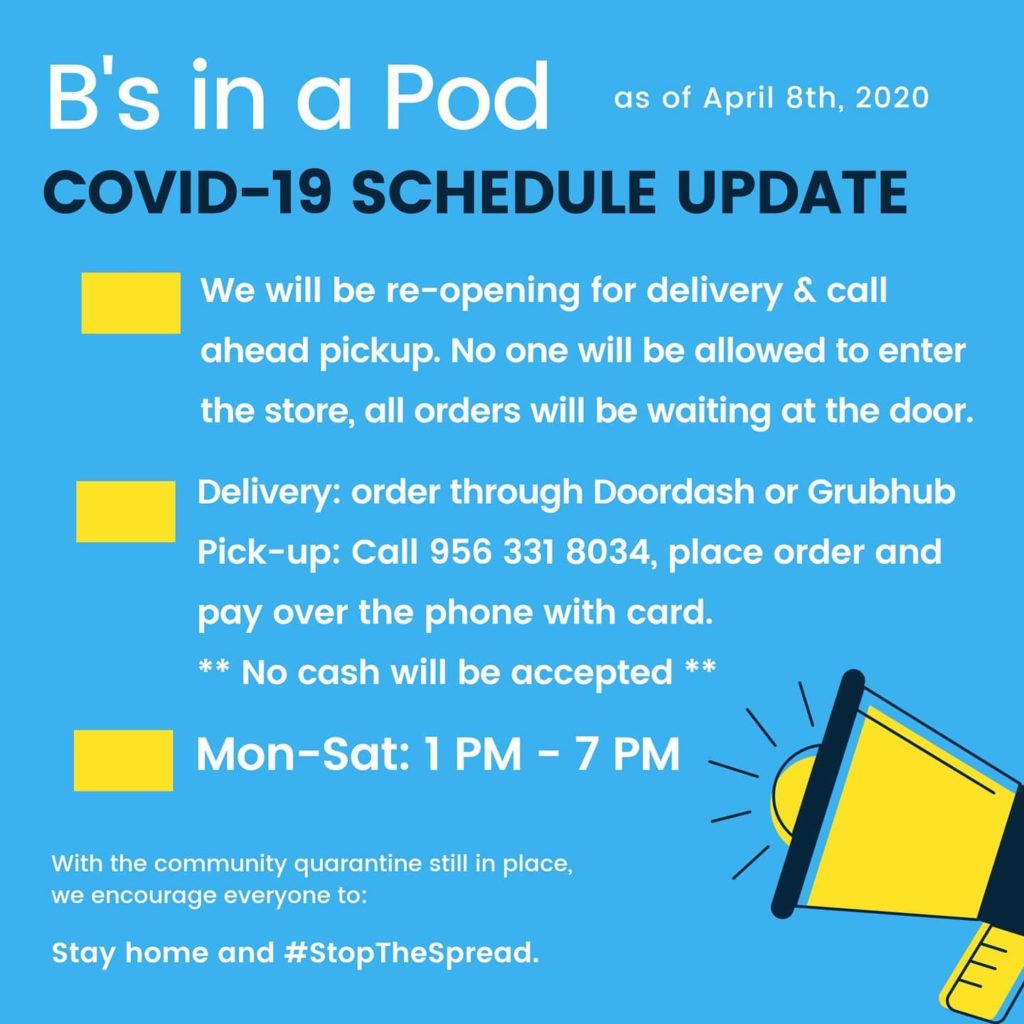 **Everyone working will be required to wear a face mask and gloves in the kitchen, as an extra safety precaution out of respect for our customers**
---
If you are the owner or the manager of a restaurant, we would like to help you promote your curbside specials. FREE of charge. Just send us the information to info@tbbmega.com