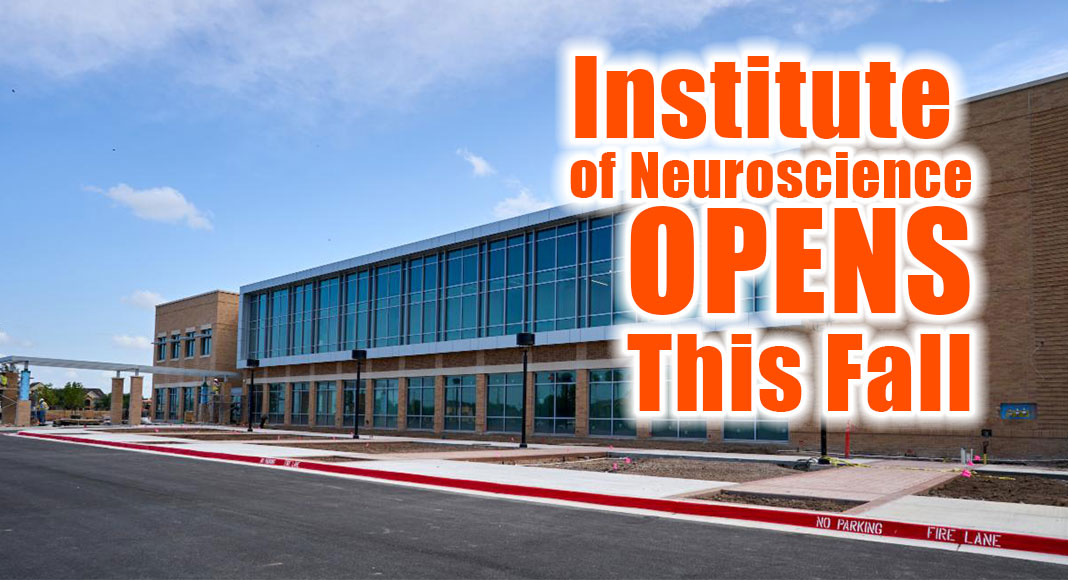 Mega Doctor News
- Advertisement -

By Dimitra Trejo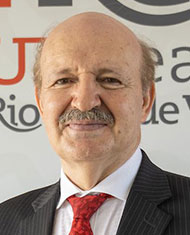 RIO GRANDE VALLEY, TX – When Dr. Ihsan M. Salloum arrived in the Rio Grande Valley in August 2020, his hope was to contribute to big improvements in healthcare.
Now, the new chair of the UTRGV School of Medicine's Department of Neuroscience and director of the university's Institute of Neuroscience (ION) in Harlingen is positioned to do just that as he spearheads the much-anticipated institute, slated to open this fall.
A diplomate of the American Board of Psychiatry and Neurology, Salloum, MD, MPH, holds a roster of accomplishments, including being a distinguished fellow of the American Psychiatric Association (APA) and an honorary member of the World Psychiatric Association.
"What all that mainly means," Salloum said, "is that my decades of experience in medicine and research can help fill the gaps in healthcare in this historically underserved region, particularly in mental and brain health."
BREAKING GROUND
- Advertisement -

The comprehensive neuroscience facility has been in development for about three years and will act as a hub for multidisciplinary and interdisciplinary research, education, clinical care and community partnership facility with a central goal: advancing brain health in the Valley and beyond.
Construction on the $30 million, world-class clinical and research site began in November 2019, funded in part by a $15 million donation from the Valley Baptist Legacy Foundation.
As ION's director, Salloum said, he will focus on the prevalent mental health disparities unique to the region.
"I've dreamed about this opportunity," Salloum said. "The more I learned about the region, the more enthusiastic I became, and I thank the Valley Baptist Legacy Foundation for its generous gift which will help us increase access for the Valley community.
"I was in Miami before the Valley, and that also has a big Hispanic population. I hope to work with our community the way I worked in Miami, with the unique mental health challenges Hispanics face that stem from illnesses like diabetes and hypertension," he said.
Chronic diseases like diabetes and high blood pressure have behavioral components, Salloum said. "It is all intertwined with brain health, so it's about promoting health in general."
The research done at ION, he said, will help provide concrete results in the community it serves.
"We want to enhance education in neuroscience for medical professionals, as well as the general community," he said. "We would love to be involved in the community, which will help us understand how we can best help them and address the issues that directly affect them."
COLLABORATION IS KEY
Salloum said he understands how crucial ION will be for the Valley and is confident the multi-specialty institute will transform medicine in the region.
"Our Institute of Neuroscience will be a facility for the Valley that will house clinical and laboratory research in a variety of neurological, psychiatric and age-related disorders, including mood disorders, substance abuse, Alzheimer's disease and other memory disorders, multiple sclerosis, epilepsy and other neurodegenerative diseases," Salloum said.
The vast array of medical specialties that fall under the institute is largely handled by highly trained and dedicated physicians with UT Health RGV, the clinical practice component of the UTRGV School of Medicine.
"We have so many great doctors on board who have dedicated their lives to their respected specialties," Salloum said. "The Institute of Neuroscience will provide medical services, with a state-of-the-art neurology outpatient clinic unique to the Valley under the direction of Dr. Michael Dobbs, chair of the Department of Neurology and UTRGV vice dean for Clinical Affairs leading a team of renowned neurologists."
Dr. Michael B. Hocker, dean of the UTRGV School of Medicine, said the institute will offer spaces for educational and research advancements that will directly benefit the Valley.
"The Institute of Neuroscience is a prime example of our School of Medicine's goal of offering our community the best resources to healthcare possible," he said. "With more than 32,000 square feet, our institute will be a space where students, faculty and staff will be able to collaborate and work on new ideas for brain health and neurological care. It will allow us to offer Valley residents answers to and resources for their most pressing healthcare issues."
ION also will provide educational opportunities in neuroscience, as well as cutting-edge research, all based in the region with providers committed to and passionate about the work they are doing, he said.
Salloum, president of the International College of Person-Centered Medicine, an international, professional organization that upholds humanism and science as the basis of care, said he hopes ION ultimately will help his team put patients first. "Our priority will be serving the needs of the Valley community. We call this person-centered medicine, which enhances the positive aspects of health and well-being, like prevention, recovery and health restoration," Salloum said. "The core principles of person-centered medicine underscore the highest ethical commitment and cultural sensitivity of care and provide the best science-based individualized care by considering the uniqueness of each person."