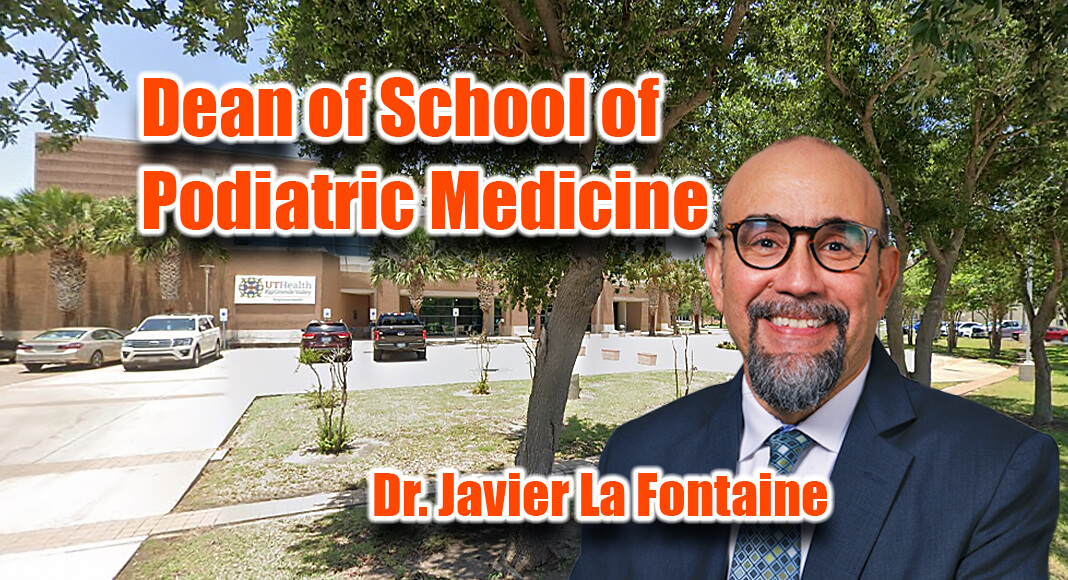 Mega Doctor News
"This is an exciting time for the Rio Grande Valley, the state of Texas and the nation as we begin the journey to prepare the next generation of podiatric medicine leaders," said La Fontaine.
UTRGV is now the first university in Texas and one of only 10 in the nation ready to prepare and graduate Doctors of Podiatric Medicine. The SOPM, under La Fontaine's leadership, is currently recruiting for its fall inaugural class of 40 students.
"We are fortunate and thrilled to have someone of Dr. La Fontaine's caliber leading this new program, and we wish him the very best," said UTRGV President Guy Bailey.
Bailey thanked Dr. Lawrence B. Harkless, who served as interim dean of the SOPM since 2019. Harkless came out of retirement as founding dean emeritus and professor emeritus at Western University of Health Sciences College of Podiatric Medicine (Western) to take on the position.
"Over the last three years, Dr. Harkless worked tirelessly to help build the SOPM from scratch and put us in position to launch the program this summer. We are forever indebted to his hard work and dedication," said Bailey.
ABOUT DR. JAVIER LA FONTAINE
Prior to joining UTRGV, he worked at the University of Texas Southwestern Medical Center in Dallas, where he served as a professor in the Department of Plastic Surgery and as Fellowship Director of Limb Preservation at Parkland Hospital.
La Fontaine also has served as an associate professor at Texas A&M University College of Medicine; chief of podiatric medicine section at Central Texas Veterans Medical Center in Temple, Texas; associate professor of the Department of Orthopedics at the University of Texas Health Science Center at San Antonio (UTHSCSA); and division chief of Podiatric Medicine and Surgery and residency program director at UTHSCSA and Bexar County Hospital.
He graduated from Xavier University in Cincinnati, Ohio. He earned his Doctor of Podiatric Medicine degree from Ohio College of Podiatric Medicine (now Kent State University College of Podiatric Medicine). He received a Master's in Clinical Investigation from UTHSCSA in 2006 and a Master's in Education with an emphasis in higher education from Liberty University in 2021.
La Fontaine completed his internship in Primary Podiatric Medicine and residency in Podiatric Surgery at UTHSCSA. He is board certified by the American Board of Foot and Ankle Surgery (ABFAS) and the American Board of Podiatric Medicine (ABPM).