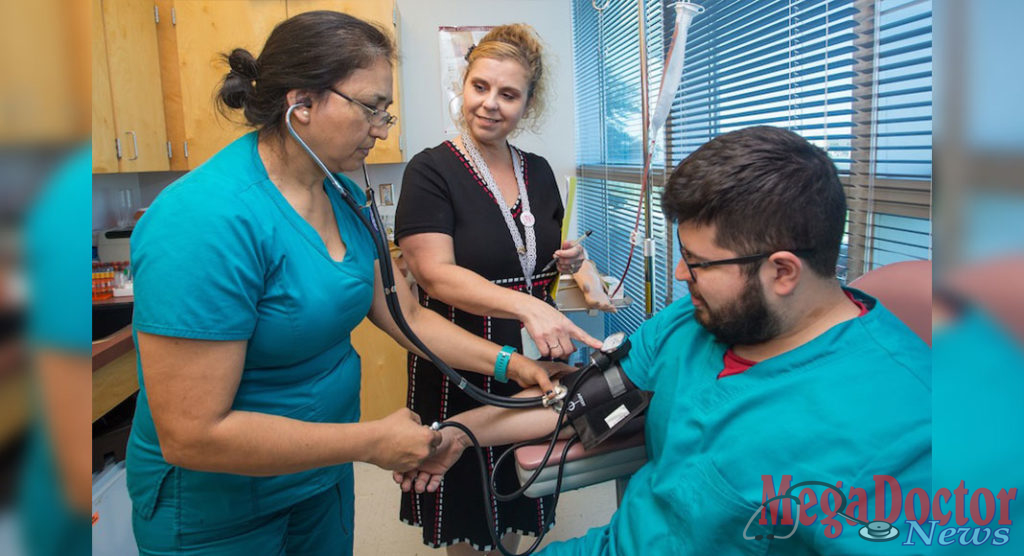 Mega Doctor NEWS
McAllen, Texas – Through dedicated mentors at South Texas College who never gave up on her, and through her own extensive real-world experience, Laura Singleterry recalls a fire within herself that enabled her to rise from a struggling STC student to STC instructor within two short years. 
That fire really began as an ember, she said and was the result of a burning desire to improve her life when she returned to college after 15 years. That journey would set her on one of the most difficult but rewarding things she has ever done in her life, she said.
Touching off on her degree in her forties, Laura recalls attending class with teenagers fresh out of high school. She had last attended high school in the 1980s, she said, and a weakness for mathematics had followed her since that time.
Unknown to her, however, and with the encouragement of her husband, Laura would eventually kindle a new career as an instructor, and serve as a powerful example of the possibilities created by STC. When she began at the college in 2009, Laura decided to pursue an associate degree in Medical Assistant Technology and managed to complete that degree in one year.
"What do I tell the students in my class? Well, I tell them that I sat there in the same chair. I wore the same scrubs. I had the same instructors," Laura said. "I tell them 'Believe me, if I can do it, you can do it', you just have to rise to the challenge."
Sparked by her clinical work experience which she gained on the job as a professional phlebotomist for more than 15 years, Laura was then hired to come back and teach as an adjunct faculty at STC after she received her associate degree. She completed her Bachelor's in Medical & Health Systems Management at the college in 2013 and is currently enrolled at the University of Texas-Rio Grande Valley, set to complete her master's degree in Health Sciences in Nutrition this May.
She is currently an instructor within STC's Medical Assistant Technology (MAT) program, tasked with forging multi-skilled health care professionals in everything from basic patient care and assessment to medical laboratory procedures and managing medical records, medical transcription, and medical insurance billing.
As an instructor, Laura says she has also taught in the Patient Care Technician (PCT) as well as Health Information Technicians (HIT) programs. Along the way, she has taught traditionally (face-to-face), online, hybrid, mini-mester and more recently taught a collaborative course, instructing students from Starr County remotely from the NAH campus in McAllen.
MAT was recognized last year for its participation in the 2018 SCWCA Micro-Regional Summer Symposium that was held in Weslaco, Texas.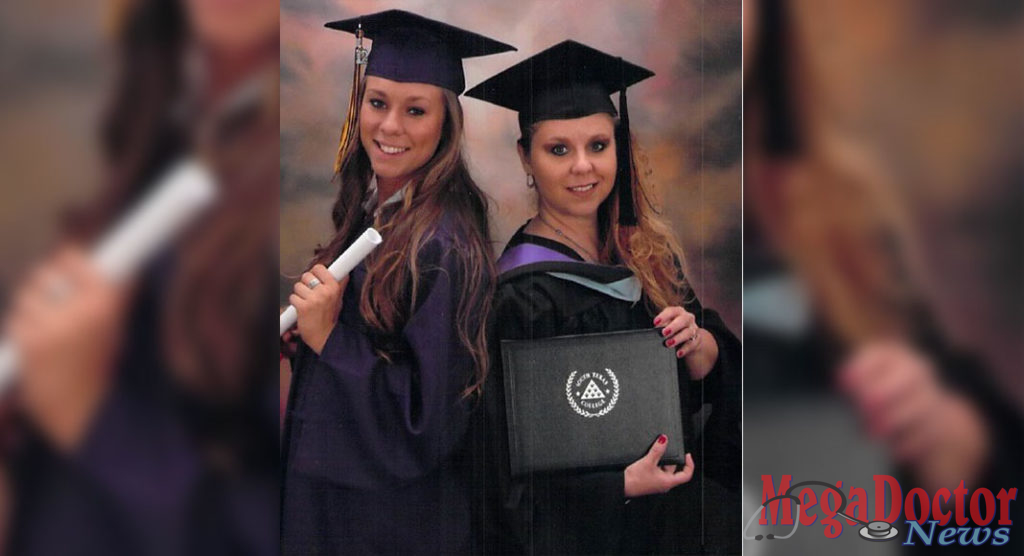 The MAT program averages approximately 90-100 graduates per academic year. Students can usually get certified quickly as well. A student Medical Office Assistant can get to work after their first semester after completing their MOS certificate.
A student trained in phlebotomy, EKG, or as a Certified Medical Assistant can receive their certification after their third semester. Most students earn anywhere between $10 to $14 an hour after being certified.
"I started taking classes back in the '90s actually, but never finished anything because I struggled with the ACCUPLACER exam; it's like the TSI now. I couldn't get past that and I struggled so I gave up," Laura said. "I attended some classes at Austin Community College when I lived there and I didn't complete the program because once I took the Continuing Ed phlebotomy course I got hired. So I never went back to finish."
Born and raised in Brownsville, Laura says she is the only one in her family to receive a college education. Her mother completed high school, but her father left school before finishing primary school so attending college wasn't a top priority while she was growing up, she said. This fact made her take a different approach to her own children however, ensuring that they attend college no questions asked.
Laura said she immediately set time limits for herself when her children came of age. Before her daughter graduated from high school she planned on finishing her associate degree, she said; and by the time she graduated from college, Laura said she planned to have already completed her bachelor degree.
To this day, Laura says one of her most treasured photos lights her commitment to her family and especially to herself. It's a graduation picture of her daughter in her high school cap and gown and Laura right beside her with her cap and gown from STC.
"I'm sure that I've encouraged them because they see me doing it and they saw how hard I worked, but they also see what a different lifestyle we live now that we have received an education," Laura said. "While I enjoy teaching at the Nursing and Allied Health Division, now that I know that STC has a Biology Health and Nutrition class, it would be my dream to come and teach in the Biology department.
"I tell my students that I've been there, I've done it. I have so much experience in it, and it's a field that interests me a lot so I'll remind them that every patient is different and they have to put themselves in their patient's shoes. I always tell my students 'you have to wake up in the morning and love what you do – as I do'.
"I also remind them always that that if they can dream, they can achieve it," she said.