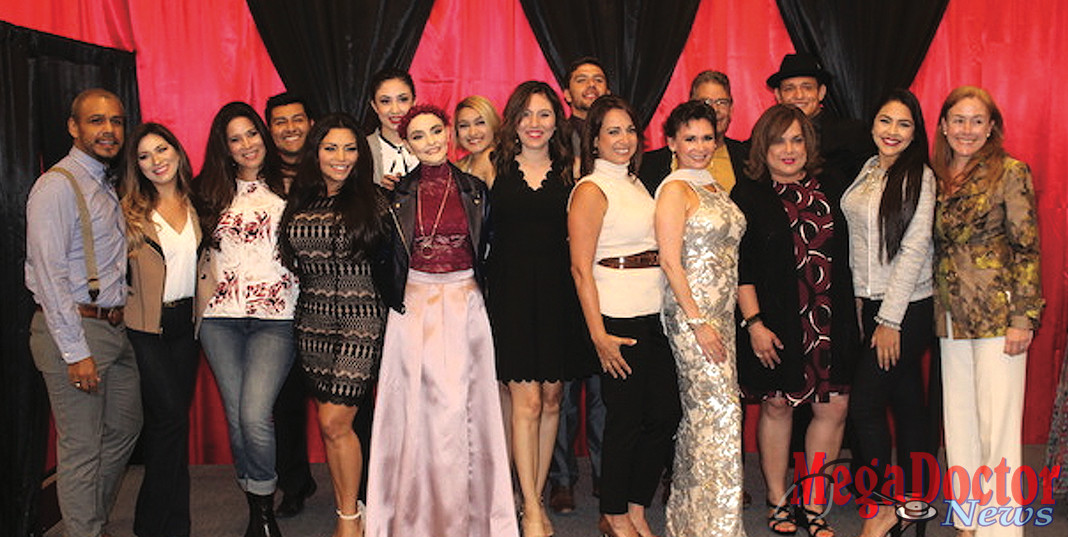 Bank aligns with MD Anderson Cancer Center
Mega Doctor News – 
(SEPT. 9, 2016) MCALLEN – McAllen resident Andrea Sierra Salazar, 17, was the star of last Thursday's IBC Bank-McAllen style show, benefiting The University of Texas MD Anderson Cancer Center. Salazar is a local model who has cancer. Her popularity soared after she recently posted a tweet of a photo shoot where she sported a gorgeous gown and a bald head. She captioned her tweet: "Cancer doesn't stop me from being a princess." The event, "Give Cancer the Boot," was a western-themed style show and luncheon that aimed to raise funds for MD Anderson Cancer Center.
Salazar, an aspiring model who discovered in February that she had stage II nodular sclerosis Hodgkin's lymphoma, initially felt ashamed of her appearance after losing her hair as a result of chemotherapy. She then regained confidence in herself and decided to take her wig off at a photo shoot. She posted the pictures on Twitter, and it instantly went viral with more than 100,000 re-tweets and more than 200,000 likes in less than a month. She's been featured on NBC-TV's "Today" show and other major news outlets.
IBC Bank executives, members of the local community and cancer survivors enjoyed an afternoon filled with fashion as part of IBC Bank's End Cancer Campaign.
During the fundraiser, cancer survivors, including the teen celebrity, modeled fashions from La Plaza Mall. Macy's and Dillard's were among the retailers showcasing their styles, while Dillard's provided makeovers during the event.
IBC Bank's alliance with MD Anderson launched in June in celebration of its 50th anniversary and the cancer center's 75th anniversary. The bank's goal is to raise $1 million through customer donations and match it dollar-for-dollar. This fundraising campaign has the potential to raise $2 million for cancer research.
The style show and luncheon raised $56,403. To date, IBC Bank has raised more than $650,000 for the Moon Shots Program. MD Anderson's Moon Shots Program aims to dramatically reduce cancer deaths and suffering by more rapidly converting scientific discoveries into clinical advances.
"This event is a great way for IBC Bank to open up our fundraising efforts to not only our customers, friends and family, but also to everyone in the McAllen community," said IBC Bank-McAllen President and CEO David Guerra. "Together we can make a difference in the lives of those touched by this disease."
Donations to the End Cancer Campaign are accepted at any local IBC Bank or online at www.mdanderson.org/ibc. MDN