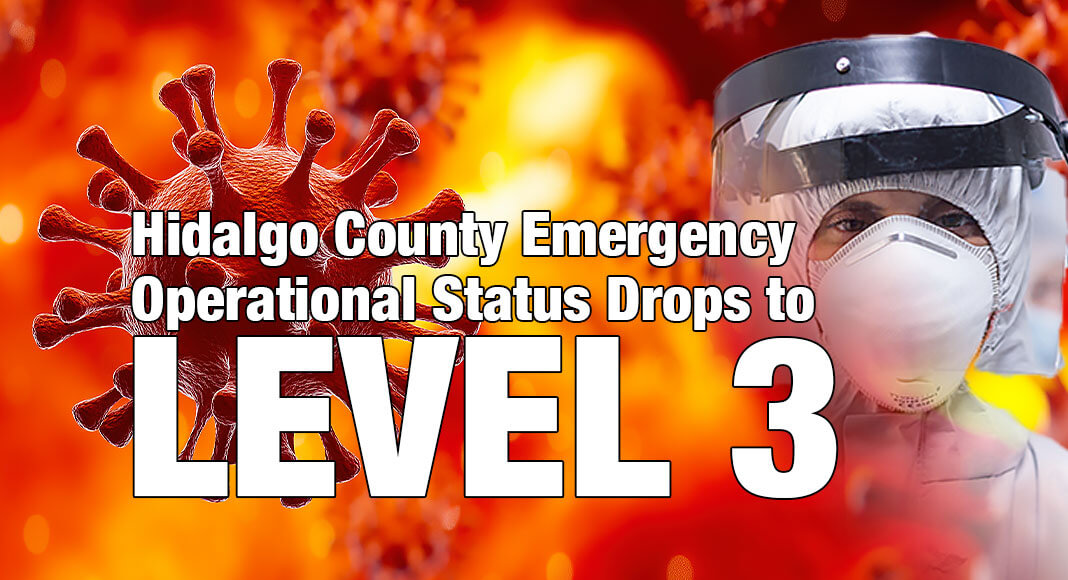 - Advertisement -

Mega Doctor News
EDINBURG – As the number of COVID-19 cases and related deaths continue to fall, Hidalgo County officials have decided to decrease its emergency operational status to a Level 3, down from a Level 2, the Hidalgo County Health and Human Services Department announced Friday.
A Level 3 status indicates increased readiness in its operations; a Level 2 saw Hidalgo County at an escalated operations status. The last time Hidalgo County was at a Level 3 status was March 5, 2020, as county officials were preparing for the arrival of COVID like much of the rest of the country.
When the first person in Hidalgo County was diagnosed with COVID-19 on March 21, 2020, Hidalgo County Judge Richard F. Cortez ordered the county to move to a Level 1 status or maximum status.
Fifteen months later, Hidalgo County scaled back to a Level 2 Escalated Operations on May 23, 2020. Level 5 is normal operations.