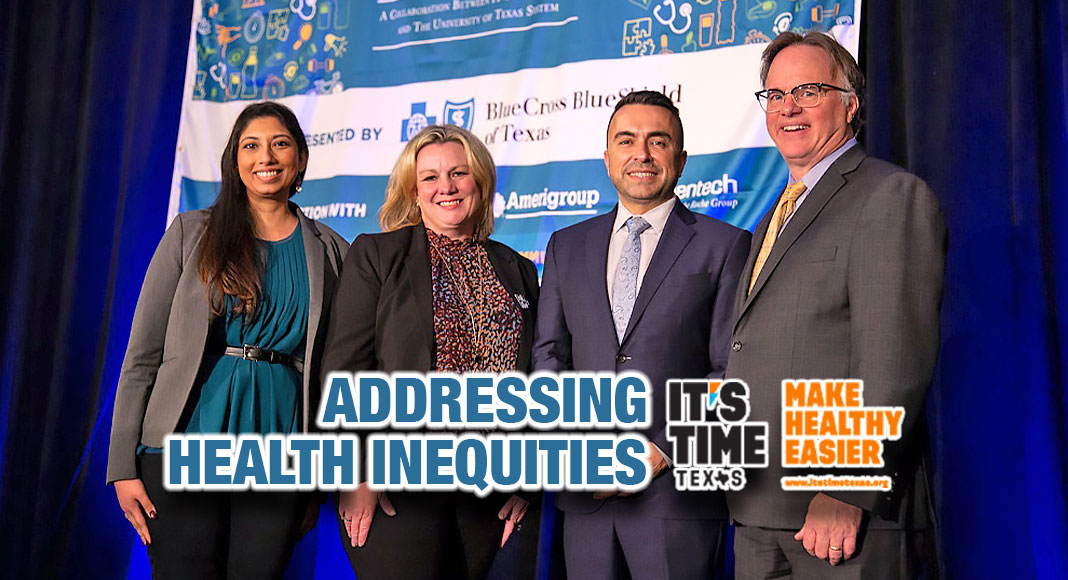 - Advertisement -

Mega Doctor News
AUSTIN, TX – The Texas based nonprofit It's Time Texas wrapped its 2022 Healthier Texas Summit in partnership with the University of Texas System. The summit – focused on convening local and national leaders to discuss trends and solutions for declining health in Texas – brought in more than 650 attendees to Austin and welcomed names from the CDC Foundation, Kaiser Permanente, St. David's Foundation, Texas Mutual, University of Texas System and BlueCross BlueShield of Texas.
It's Time Texas wraps first in-person conference since 2019 with more than 650 attendees, national health experts, local community leaders and keynote headliners from Kaiser Permanente and CDC Foundation.
Renowned researcher Sandi Pruitt and Rev. Kyev Tatum from zip code 76104 share best practices from their partnership to improve the community with the lowest life expectancy in Texas.
Summit highlights importance of understanding where health inequities stem from at a community level – the social determinants of health, including food insecurity, housing insecurity and transportation.
Mayors from Lancaster and San Antonio discuss their role and responsibility in building a healthier state.
"It's Time Texas believes that where you live shouldn't determine how long you live. Everyone at this summit believes the same thing. That's why we've gathered in-person – to discuss where the health inequities lie in our state, to learn from people who are embedded and doing research in those communities, and to discover how we can work together to solve these issues," said Jamie Williams, CEO of It's Time Texas. "This summit is the think tank that will inspire and ignite ideas for a healthier Texas, which is something we should all be focused on."
Some of the health trends and statistics shared at the summit included:
More than two-thirds of Texas adults and one-third of Texas children are overweight or obese.
Texas zip code 76104 has the lowest life expectancy in the entire state, despite being less than 4 miles away from affluent downtown Fort Worth.
To truly create a healthier Texas, health institutes and researchers need to build relationships with individuals who know and live in the community, and they must stay committed to helping create solutions in these communities even after their research is published.
Progressing public health solutions is predicated on asking community members questions about their needs directly and using verbiage and imagery that resonates culturally, especially considering some communities have high illiteracy rates.
According to Trust for America's Health, only 2.6% of health care funding is spent on public health and prevention programs, despite prevention being the first roadblock to common health diseases.
Creating a healthier Texas will be a generational endeavor – healthy doesn't happen overnight.
Rev. Kyev Tatum Sr. of New Mount Rose Missionary Baptist Church in Fort Worth and Sandi Pruitt, Ph.D. and associate professor at UT Southwestern, presented a session discussing the challenges in Texas zip code 76104 – the lowest life expectancy in the state at 66.7, compared to Tarrant County at 78.7 and Texas at 78.5. Their partnership formed organically after Rev. Tatum read Pruitt's research findings and reached out in hopes of finding a solution together. Together, they shared about best practices for forming a partnership between a research facility and a community, including the need to defer to community leaders about cultural sensitivities, and ensuring the research faculty stays committed to the issue after findings are published.
"Research without relationship doesn't work in the Black community. This is real for me," Rev. Tatum said.
Additionally, Lancaster Mayor Hairston and San Antonio Mayor Nirenberg shared a panel on improving health at the local level in Texas.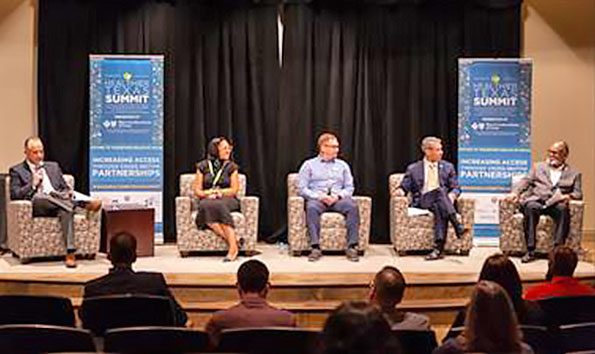 "Positive progressive partnerships produce prosperity for us all," Mayor Hairston said, emphasizing the need for cross-sector partnerships at a local and state level to reach Texans and educate them about how to live a healthy lifestyle – the number one way to avoid preventable health diseases.
- Advertisement -

"Tremendous health disparities align almost perfectly with socio economic challenges, like poverty," Mayor Nirenberg said when talking about San Antonio's Mayor Fitness Council.
The summit's headlining keynote speakers included Bechara Choucair, M.D., senior vice president and chief health officer of Kaiser Permanente and Judith Monroe, M.D., president and CEO of the CDC Foundation.
About It's Time Texas
It's Time Texas is a non-profit organization composed of innovators, opinion leaders, and an army of motivated Texans. Together, we're building a healthier state. We recognize that solving the health crisis requires a collaborative, multilayered approach that addresses the individual, cultural, organizational, community and policy factors that influence the extent to which people have access and opportunities to lead healthier lives.