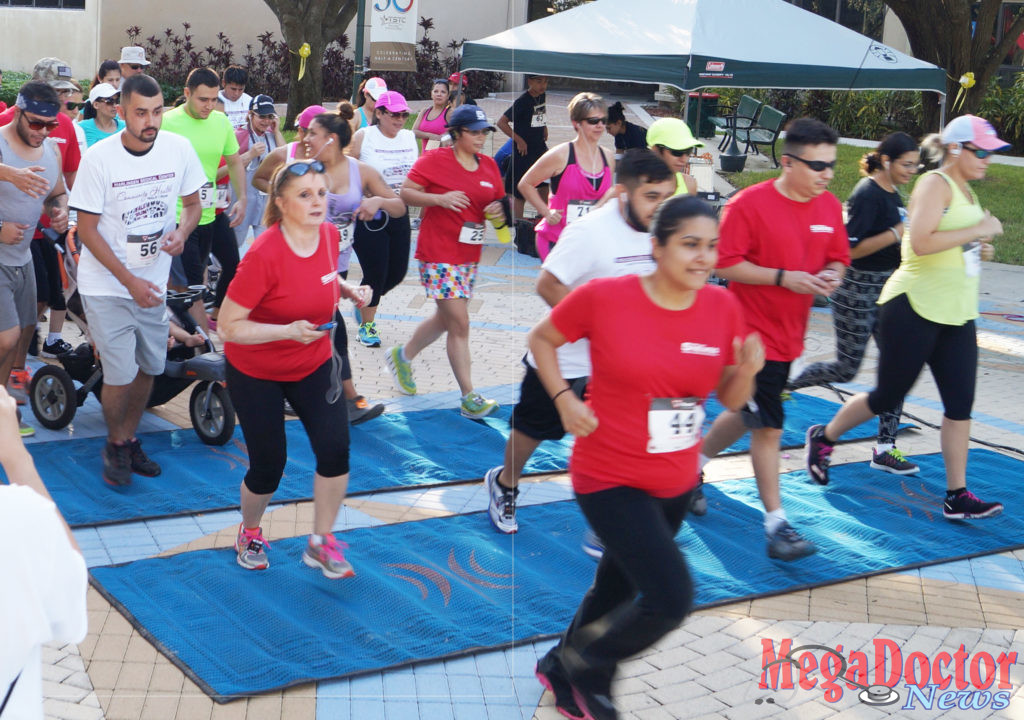 Mega Doctor News 
Harlingen – Education. It prepares the leaders of tomorrow to take-on and overcome the challenges that will improve our community and make for a better future for us all.  It structures the mind and affords the city administrators, bankers, attorneys, doctors, nurses, teachers and CEO's of tomorrow – the skill-set, creativity and resourcefulness, they need to create a better tomorrow.  You can help pave the way for a better education for students by walking, running, or simply offering a financial contribution to the 3rd Annual Harlingen Medical Center (HMC) and Texas State Technical College (TSTC) Community Health Walk/Run scheduled for Saturday, June 25, 2016, at 7:00 a.m., at the TSTC Campus, located at 1902 Loop 499 in Harlingen.
The Walk/Run
The community event will feature complimentary medical screenings, a warm-up session before the walk/run, a 5k competitive run (top three runners will receive prizes), a 1-mile non-competitive walk, free t-shirts for all those that register for the event, games for children, door prizes, and more!
Proceeds from this event will benefit TSTC Students via scholarships offered by the Harlingen Medical Center Endowed Scholarship Fund, which offers financial assistance to students pursuing a higher level of education at the state college.
For Students
Scholarships allow TSTC to attract promising, talented and diverse students, recognize outstanding achievements, and encourage academic excellence.
ONLINE REGISTRATION IS NOW AVAILABLE: https://www.eventbrite.com/e/harlingen-medical-center-tstc-community-health-walkrun-2016-registration-24386151636
- Advertisement -