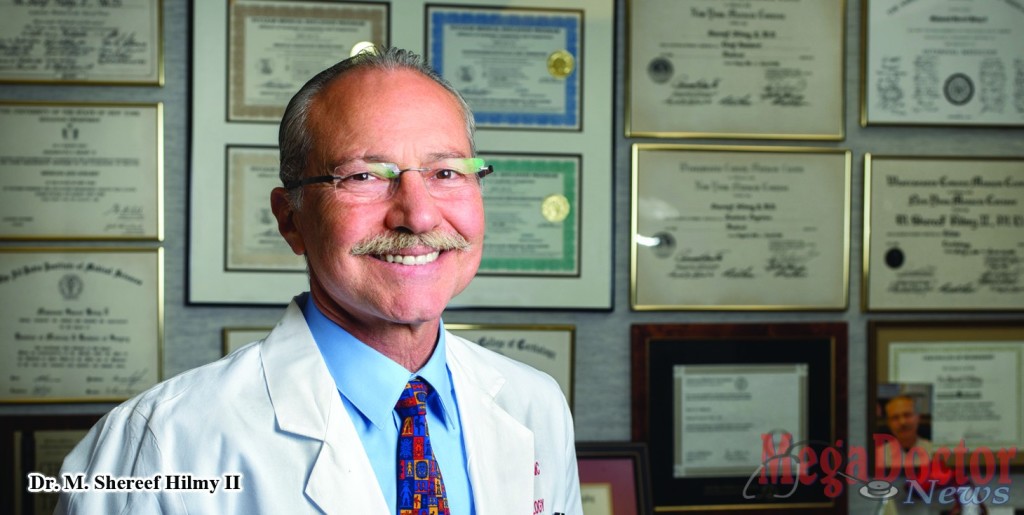 By Roberto Hugo Gonzalez, Publisher
As Originally First Published in Mega Doctor News newsprint edition.
This issue is one of my favorites, because in December it's gives me an opportunity to enjoy the Holidays, delicious meals in the company of close family members and with those that I don't get to see very often.
I am also happy because we have great articles to share with you about doctors with impressive skills and we get to show the best of what we have done all year.
This year we have interviewed dozens of very capable medical doctors in the Rio Grande Valley. I've always thought that I would never find another more impressive but then we meet a medical professional with more credentials, a different specialty or skills that they use to perform their work.
This year we met Dr. M. Shereef Hilmy II, he is a Consultative, Non-Invasive, and Invasive Interventional Cardiologist that came to the Valley in 1983. As he was looking for work, he traveled from the west of the United States all the way to San Antonio interviewing with different groups of doctors.
While in San Antonio he decided to call a cousin in the Valley who invited him to visit with him giving as an excuse that he was only four hours away. So he did. His interest was to find out more about McAllen Texas and by coincidence he arrived at the recently opened Rio Grande Regional Medical Hospital. The rest is history.
You will find his story interesting, and will appreciate him when you learn that he has performed more than 25,000 heart procedures during his career. In total, Dr. Hilmy has practiced medicine for approximately forty-one years and has specialized in cardiology since 1980. Discover more about him by reading the Mega Doctor News article titled, "A Physician with an Impressive Career That Has Saved Thousands of Lives"
On another note, there are many studies that tell us how to have better health, and in this issue I would like to bring to your attention two of them. Read the article titled, "Surprising Ways to Avoid Kidney Stones", by Dr. Mathew D. Sorensen. I believe that you will find it educational and interesting.
The other article is about the Mediterranean diet, which may protect the heart and vasculature in erectile dysfunction patients, according to a small study. The article is called "Mediterranean Diet May Help Heart in Erectile Dysfunction Patients".
It is no secret that if you watch what you eat, the portions that you consume, and exercise at least 3-4 times a week, it really helps to stay in better health. I know how difficult that is, but to not do it could bring adverse consequences that might be more difficult to live with.
The article about the Mediterranean diet consists of fruits, vegetables, olive oil, and whole grains, and a fish-heavy dietary pattern, which is of great significance to our bodies.
I invite you to read it, and before making any changes to your diet consult your physician and find out more about diets and you.
On a different matter, on Sunday, December 14, 2014, Scott C. Crane passed away; he was a good friend. I would like to take this opportunity to send my most sincere condolences to the Crane family. All of us at Mega Doctor News and Texas Border Business will miss him tremendously, and would like to express our appreciation for his many years of service and dedication to this City and the Region. I know that he is in a better place; and hope that his family will find comfort and solace in the knowledge that he will not be forgotten. Rest in peace, my friend. MDN