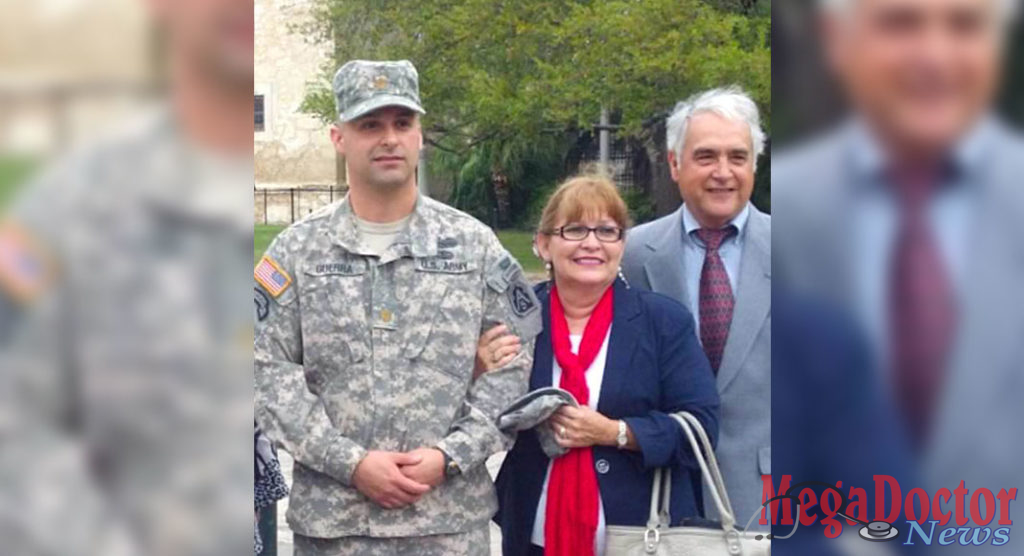 Mega Doctor NEWS
Raudel "Eleut" Guerra, son of Raudel and Sylvia Guerra of McAllen, was recently accepted to medical school at the University of the Incarnate Word's School of Osteopathic Medicine in San Antonio.
Guerra's acceptance to medical school is added to a growing list of academic accomplishments, which include a 2001 graduate of the University of Texas at Austin with a Bachelor of Arts degree and a 2004 graduate of the University of Houston Law Center (Doctor of Jurisprudence).
For the past 24 years, Guerra has honorably served his country as a member of the U.S. Army, the Texas Army National Guard, and the Army Reserve. He first enlisted in the U.S. Army after graduating from McAllen Nikki Rowe High School in 1994, and served for a period of three years, after which he transferred to the Texas National Guard. After graduating from Law School in 2004, he was commissioned as an officer in the U.S. Army's Judge Advocate General Corps where he served as an Army Lawyer. In April 2013, Guerra distinguished himself among his peers and was promoted to the rank of Major (O4). During his tours of duty, he served in several elite military units including the army's premier special operations force, the
75th Ranger Regiment, where he served as an Airborne Ranger and the Deputy Regimental Judge Advocate.
During his service time, he has deployed for combat duty five times: twice in support operation Iraqi freedom and three times in support of operation enduring freedom in Afghanistan. His military accolades for combat service include the Afghanistan Campaign Medal, the Iraq Campaign Medal, the Meritorious Service Medal, the Joint Service Commendation Medal, the Combat Action Badge, two Bronze Stars, and the Purple Heart.
Guerra has worked as a Special Assistant U.S. Attorney with the Department of Justice, where he served as a prosecutor for federal program fraud cases.
Guerra's motivation to return to academia and transition from the practice of law to medicine is based on his desire to provide medical care and services to those "who shall have borne the battle," our deserving military veterans. He is married and currently lives in San Antonio with his wife, Angela.