- Advertisement -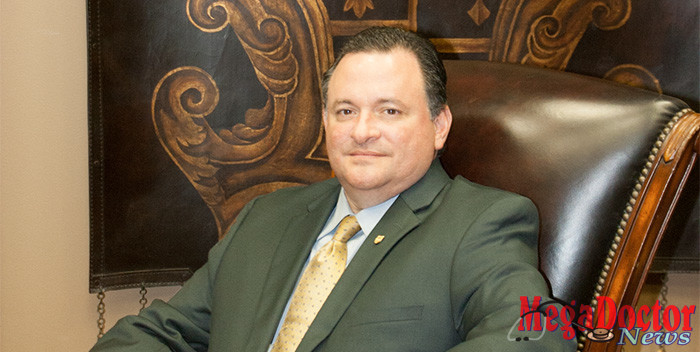 By Roberto Hugo Gonzalez
Green Insurance Group (GIG) is a locally owned premier full service business insurance agency. GIG was started in 2004 by Leroy Moya, a former banker, as a personal, auto, and home insurance agency. After twelve years, Mr. Moya successfully grew his company into one of the largest full service insurance agencies in South Texas with locations in McAllen, Mercedes, Harlingen, and Corpus Christi. During 2013, he approached, then Judge John F. Gonzales Jr., a former commercial banker, to join him and expand his commercial division. As the judge transitioned back into private life, he became partners in April 2015 and launched the GIG Business Division. RGV business owners now have a choice when it comes to business insurance and an agency that understands their needs.
Leroy Moya, as President of GIG, continues to manage the Retail Division and the agency.  Judge Gonzales created the new division and now manages the Business Insurance and Group Benefits division of Green Insurance Group as its Executive Vice President. He stated, "GIG had a number of commercial clients, but in 2015, we created a new division to expand this market to service any size business with all their insurance needs." He further said, "It's been a privilege to join such a professional company and easy to do business."
GIG BUSINESS
GIG Business specializes in finding the best solution to meet your insurance needs.  Gonzales said, "You don't always have cookie cutter risk challenges, so we are able to go beyond cookie cutter solutions and craft the right combination of coverage and pricing to meet our client's needs."
GIG BUSINESS OWNER'S PLAYBOOK
GIG Business introduces the GIG BUSINESS OWNER'S PLAYBOOK. Whether it is a medical clinic, apartments, a retail/office center, investment property, warehouses, or manufacturing facility, no risk is too small or too big.
- Advertisement -

Mr. Moya stated that, "With our GIG PLAYBOOK, we have established significant relationships to best serve our clients whether with one carrier or a combination of carriers to best fit their needs." He further stated, "Being locally owned and a part of the community allows us to build deeper customer relationships and our size allows us to find more solutions to meet your needs. With our Business Owner's Playbook, you can count on the experts at GIG to stay ahead of the curve and handle all risks, even those that others won't or can't touch.
EXPERTS IN PROFESSIONAL LIABILITY
With over 40 years of experience, they understand your business and take the effort to understand your needs. Gonzales stated, "We also have programs dedicated to protect your medical business with our Healthcare Professional Liability Line. Every submission is evaluated on its own merits. Our expertise in the professional liability marketplace is only one of the factors setting GIG apart from our competitors."
THE GIG DIFFERENCE
The GIG difference? Gonzales proudly stated, "If you value hard work, resourcefulness, professionalism and superior customer service, you have found your new business partner, and we welcome the opportunity to earn your business."
Gonzales invites you call him at 956-207-1118 or 956-687-2025.  You can also find a GIG office near you in McAllen, Mercedes, Harlingen, and Corpus Christi.
For more information visit their website: www.greeninsurancegroup.net