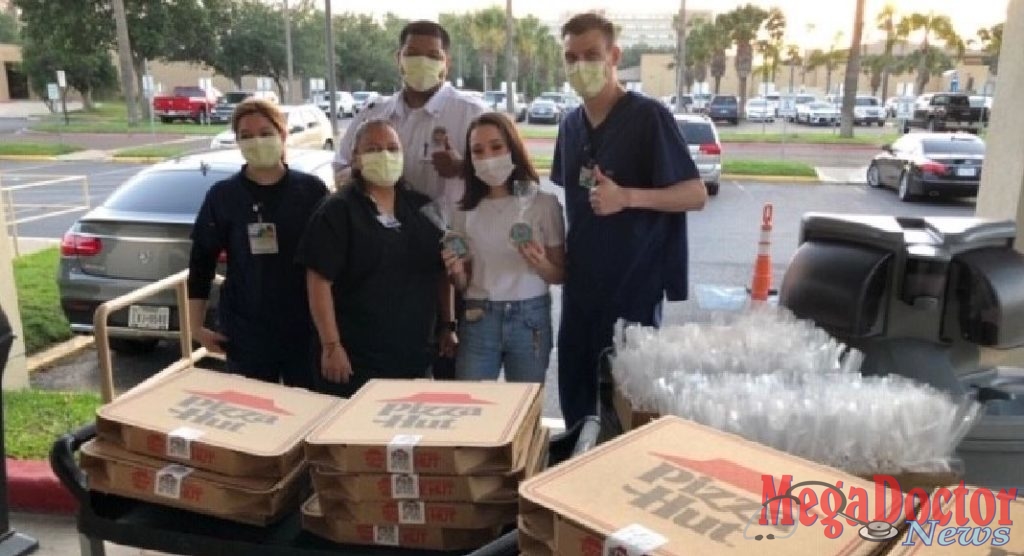 Mega Doctor NEWS
McAllen, TX (May 20,2020) – In the midst of preparing to complete her final assignments for her upcoming high school graduation, Hali Temkin unexpectedly ended up at Rio Grande Regional Hospital's emergency room (ER).  While Hali was in the ER, she said she witnessed how everyone around her was working so hard and non-stop caring for patients.  Hali was lucky to go home that night, but she said she left the ER wanting to do something for the staff as a way to give back.  
A few days later, Hali bought a $100 gift card, and began selling $10 raffle tickets to family and friends via social media.  Within five days, she raised $500 and she knew exactly what she was going to do with that money.  On May 19th, Hali donated pizzas and cookies to the entire staff working that night at Rio Grande Regional Hospital.
"It's the least I could do to show my support and gratitude to the staff at the hospital," said Temkin.  "I know there is a lot going on at the hospitals right now, and I am thankful that they took such good care of me, and I wanted to take care of them."
Hali Temkin will graduate as salutatorian of the Oratory Athenaeum for University Preparation Class of 2020 and her goal is to become a doctor.