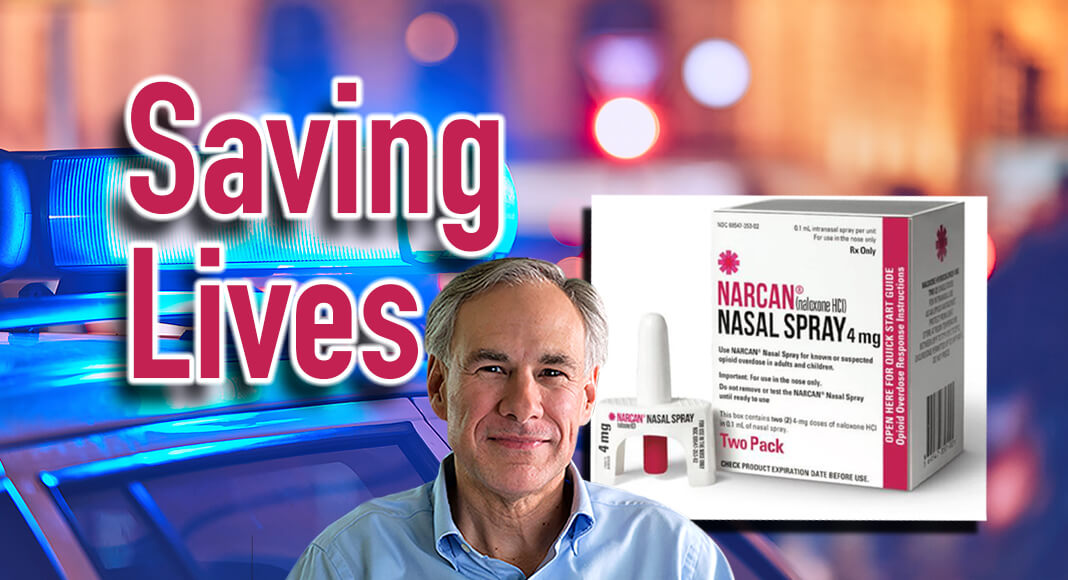 Mega Doctor News
- Advertisement -

AUSTIN, Texas – Governor Greg Abbott announced a second allotment of 60,000 units of Naloxone (NARCAN) will be distributed to all Texas police departments as part of the statewide "One Pill Kills" campaign. Law enforcement personnel, including municipal police, Independent School District police, and police departments at higher education institutions, will be eligible to receive a portion of this allotment based on county population and size.
"Texas continues to lead the fight against the growing national fentanyl crisis, as President Biden's reckless open border policies allow historic levels of fentanyl to flood across our border and into communities across the country," said Governor Abbott. "Fentanyl remains the single deadliest drug threat Texas and our nation have ever seen, with five Texans losing their lives every day. In April, we launched this program to distribute NARCAN to every county in Texas to combat this crisis. With this next allotment of NARCAN, Texas can help ensure that every Texas community—including our schools—has this live-saving medication to save innocent lives from the devastation of fentanyl poisonings."
"As we continue this important mission to combat the deadly effects of harmful drugs, TDEM is determined to distribute this life-saving medication," said Texas Emergency Management Chief Nim Kidd. "TDEM is committed to continuing our support of Texas communities working to push back against the devastating impacts of the fentanyl crisis."
As part of the Governor's plan to expand access to NARCAN, a nasal medication that rapidly reverses opioid poisonings, the Texas Division of Emergency Management (TDEM) will begin the next phase of distribution at law enforcement partners request for their jurisdiction's allotment. In April, as part of the Governor's "One Pill Kills" initiative and in accordance with a legal settlement between opioid manufacturers and the State of Texas, TDEM began circulating the first 20,000 units of the state's allotment to each of the 254 county sheriff's offices in Texas.
TDEM is notifying eligible law enforcement partners across the state of the upcoming distribution, and each may request their jurisdiction's allotment through TDEM's State of Texas Assistance Request process.
Governor Abbott has taken the following actions to address the growing fentanyl crisis plaguing our state and the nation: