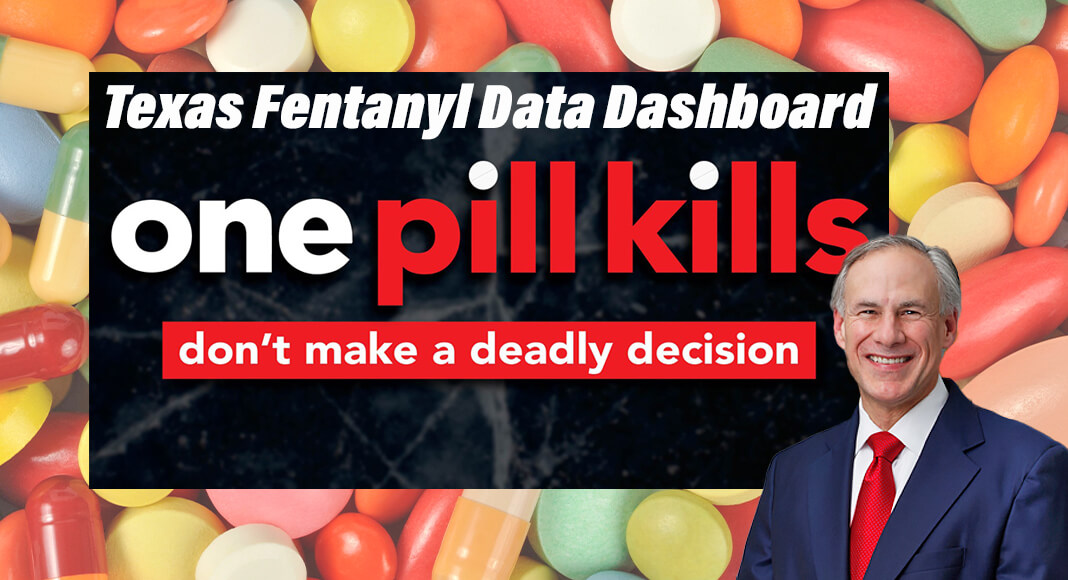 Mega Doctor News
- Advertisement -

AUSTIN, Texas – Governor Greg Abbott today announced the launch of the Texas fentanyl data dashboard by the Texas Department of State Health Services (DSHS) as part of the statewide "One Pill Kills" campaign. This dashboard, available on Texas Health Data, reflects the expansion of data on fentanyl and other drug poisoning deaths published by DSHS online. Texans can now access information that includes fentanyl-related deaths from 2014 to 2023 and lets users view them over time, by demographics or by geography.
Visit the Texas fentanyl data dashboard.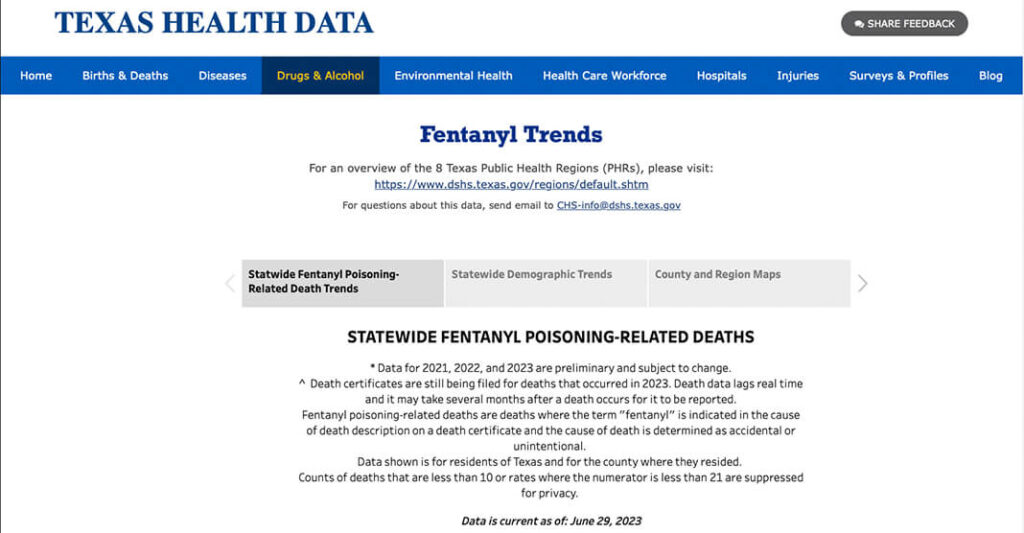 "More than five Texans die every day from deadly fentanyl, and Texas continues to ramp up our efforts to combat the growing fentanyl crisis plaguing our state and the nation," said Governor Abbott. "Texans must come together to raise awareness of this deadly opioid to our family, friends, and communities, and the data published on this website will help Texans lead the fight against this deadly drug. I thank the Texas Department of State Health Services for their hard work to make this data more accessible to those who are working hard every day to keep fentanyl off our streets and educate Texans about the strategic manufacturing and distribution of this horrific drug."
"Measuring a problem is an important step in understanding and improving it," said DSHS Commissioner Dr. Jennifer Shuford. "DSHS is in a unique position to analyze and share information about fentanyl-related deaths as part of Governor Abbott's One Pill Kills campaign. I hope making this data easily accessible will allow Texas experts and leaders to continue to craft solutions to this deadly crisis."
Information on fentanyl and other drug poisonings comes from death certificates, which DSHS maintains, and will be updated four times per year. It shows that fentanyl-related deaths have exploded over the last few years, increasing more than 575 percent over a four-year period from 317 in 2019 to 2,161 in 2022. The numbers also reveal that every region of Texas is affected by this fentanyl crisis.
DSHS has added the new fentanyl dashboard to existing substance use data on Texas Health Data, including information on opioid-related emergency room visits, overall drug-related deaths, and student surveys on drug and alcohol use.
DSHS' Texas fentanyl data dashboard comes after Governor Abbott directed state agency leaders last fall to ramp up efforts to respond to the fentanyl crisis, including coordinating efforts to raise awareness of fentanyl's lethality and prevalence. The dashboard will support Texas' coordinated "One Pill Kills" campaign launched by the Governor in October to combat the growing national fentanyl crisis.
- Advertisement -